Several devices are available to assist you with your overall wellness. Some of the devices might even assist you in managing your mental health, which is frequently induced by stress and anxiety.
Your mental state affects your body, which is why you need a psychological and technological tool to ease the situation. That is what Muse S brain-sensing headband offers.
Muse S brain-sensing headband uses a series of sensors that helps determine when psychological and physical problems within your body happen, and it also gives biofeedback tools and guidance to help you manage stress and fatigue. This headband also helps you sleep better.
What Does Muse S Headband Offer in a Nutshell
The Muse S headband offers a variety of built-in sensors that gathers information about your current mental and physical health, according to Forbes.
It uses a mobile app that will show you the data to help you understand what the gadget discovers and to give you guidance and tips to help you combat stress and fatigue.
The headband has hundreds of guided meditations that will help you achieve certain goals, like getting better sleep, minimizing the chances of a headache, and more.
Since it is comfortable and light, you can wear it while walking around. It also has a 10-hour battery life, according to Sfgate.
However, the gadget is a high-priced tool, and you'll need to set aside a budget for it. At $400, the Muse S Headband may be a bit expensive, but it is beneficial.
The mobile app also offers a Premium Subscription, and it is the only way for you to be able to access more than 500 mediations. Also, the Muse S app only works with headphones or earbuds.
What Makes Muse S Headband Different
With its series of sensors, the Muse S headband has EEG-powered meditation and sleep support as it measures and analyzes your level of brain activity, breath, and heart rate all at the same time.
This means that you can use this headband for several mental and physical health-related purposes, including as a mediation tool and sleep tracker.
The gadget's sensors connect to your forehead and to the skin behind your ears for an accurate reading, according to TechGadgets Canada.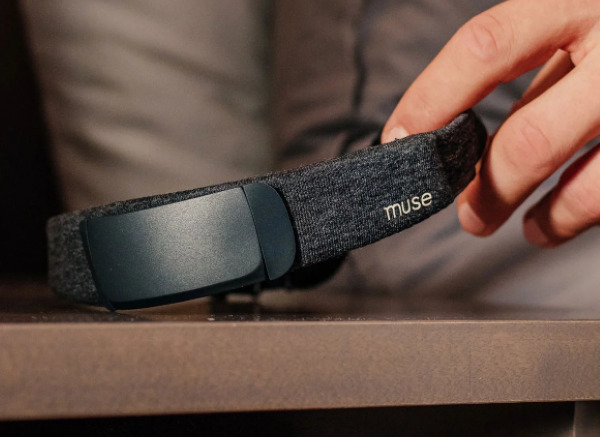 What's in the Box?
The Muse S headband comes in a narrow box which includes all of the equipment needed to charge and use it. You will also be required to download and install the Muse Meditation and Sleep mobile app from the App Store or Google Play Store.
You will see two smaller boxes inside. One of them contains the adjustable blue/purple-ish coloured headband, while the other contains the sensor pod that attaches to the headband, together with a microUSB to USB charging cable.
If you wish to plug the gadget's sensor pod into an AC outlet to recharge, you will need a different adapter. Otherwise, you can plug it into the USB port of your laptop or PC.
The sensor pod smoothly snaps into the headband. You can add more fabric to the headband by purchasing them separately for $80 each.
The headband is made from a breathable and soft fabric that is hand-washable. It is adjustable so it can accommodate anyone's head diameter.