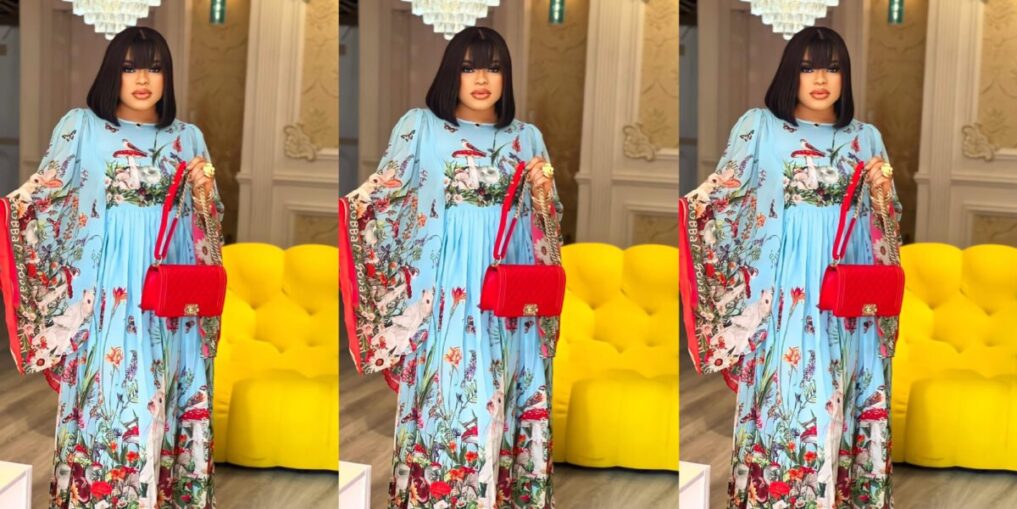 Controversial crossdresser, Idris Okuneye, better known as Bobrisky has continued to defy all odds to stay relevant and at the top of his game.
In a new post Bobrisky left his fans and followers in awe as he proudly showcased a massive sum of money sent to him by his lover.
Without hesitation, Bobrisky proudly showcased his latest gift after boldly asserting that he had received a staggering sum of N15 million in cash from his partner, Ade.
In the video evidence shared by Bobrisky, stacks of cash, ranging from one million Naira to five million Naira, can be seen neatly arranged in N1,000 denominations.
He further expressed his astonishment at the unexpected delivery, sharing that Ade's account officer had personally reached out to him and provided the news about the money.
Bobrisky admitted that he didn't believe the account officer's claim until the cash actually arrived. He showered praise upon his boyfriend, hailing him as "the best."
Directly addressing his critics, the 'Mummy of Lagos' issued a challenge, daring them to scrutinize the evidence he presented and finally put their doubts to rest.
He wrote:
"Are you still doubting your Mummy of Lagos? My boyfriend is the best."
— Instablog9ja (@instablog9ja) May 16, 2023
Read Also: "The only Nigerian man I have a huge crush on" – Bobrisky reveals the male celebrity that got his heart 
What do you about Bobrisky's lifestyle and excessive flaunting of cash?