An Instagram user, Trap Selena, has disclosed reasons why actor Blossom Chukwujekwu's marriage to Pastor Chris Oyakhilome's niece would not last.
Blossom Chukwujekwu reportedly married Pastor Chris Oyakhilome's niece, Winifred Akhuemokhan, two years after his marriage to Maureen Esisi was annulled due to alleged infidelity.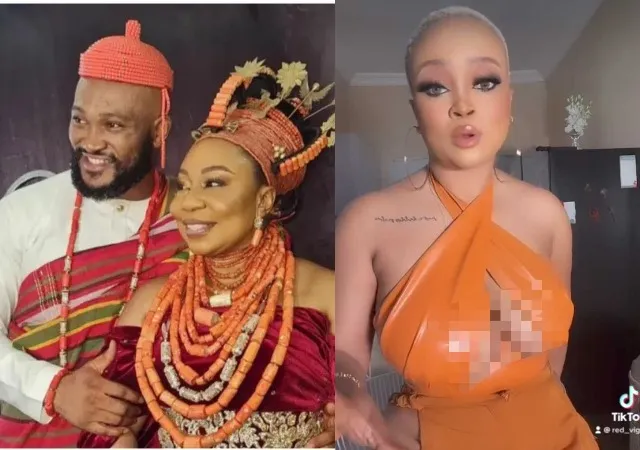 Yesterday, a traditional marriage took place in Benin, Edo state.
However, In response to the union, an Instagram user known as Trap Selena shared some posts on her insta-stories, claiming that Blossom Chukwu's new marriage will also fail and that when his ex, Maureen Esisi, is ready to speak, she will tell how she shoulder his costs and 'carrying him on her back.'
Trap, who referred to the actor as a "narc," stated that even the most patient child of God would not survive long with Blossom because he would exhaust the lady.