Black Chyna: Early life, Kids, Real name, Stripper and Relationships.
Angela Renee White aka Blac Chyna was born on May 11, 1988, in Washington, DC to Shalana-Jones Hunter (Tokyo Toni) and Eric Holland. She went to Henry E. Lackey High School before attending Johnson and Wales University in Miami. She started out as a stripper but rapidly moved into modeling.
She later relocated to Miami to pursue her dreams of being a stripper, before eventually moving in with Tyga in Calabasas, Los Angeles. She is still in the region with her fiance, Rob Kardashian.
Blac Chyna: Real name
Angela Renée White is Blac Chyna's true name. However, following her engagement to Rob Kardashian in 2016, she attempted to legally gain the name Angela Renée Kardashian, thereby qualifying herself as a member of the Kardashian family. According to reports, the investigation is still ongoing.
Blac Chyna: Life as a Stripper
Blac Chyna started stripping when she was just 18 years old.
Her stripper name was "Dora Renee."
Chyna lived on the uni campus and attends classes during the day, but continues to work as a pole dancer at night. Eventually, she drops out of uni and commits herself to strip full time.
In August 2016, Chyna told Elle;
"I was falling asleep all the time in class,". "It wasn't working out for me. My mum used to be a stripper, so she was like, 'If this is what you want to do, be the best at it."
Blac Chyna begins working as an exotic dancer at Miami's King of Diamonds gentlemen's club.
According to the website, it "regularly entertains Hip-elite, Hop's with recent live performances by Meek Mill and Young Scooter and A-list guests such as Diddy, Drake, Jim Jones, Rihanna, Bow Wow, Lil Wayne, and Rick Ross, who was crowned the official "King of Diamonds" after throwing $1 million in singles in one night."
Blac Chyna: Relationships
With Rob Kardashian
Rob Kardashian first began dating model Blac Chyna in January 2016. Chyna also appeared on Keeping Up With the Kardashians, and she and Kardashian had their own spin-off program, Rob & Chyna, which aired for one season in 2016. They announced their engagement after three months of dating.
Dream Renee Kardashian was born on November 10, 2016, in the presence of Rob Kardashian and Kris Jenner. Dream is Blac's first kid and first daughter with Rob.
Rob and his sister, Kylie Jenner, filed the complaint together four years ago, alleging that Chyna attempted to suffocate Rob with an iPhone cable after a violent altercation at Kylie's home. In his case, he claimed that the altercation left him with neck, head, and face injuries.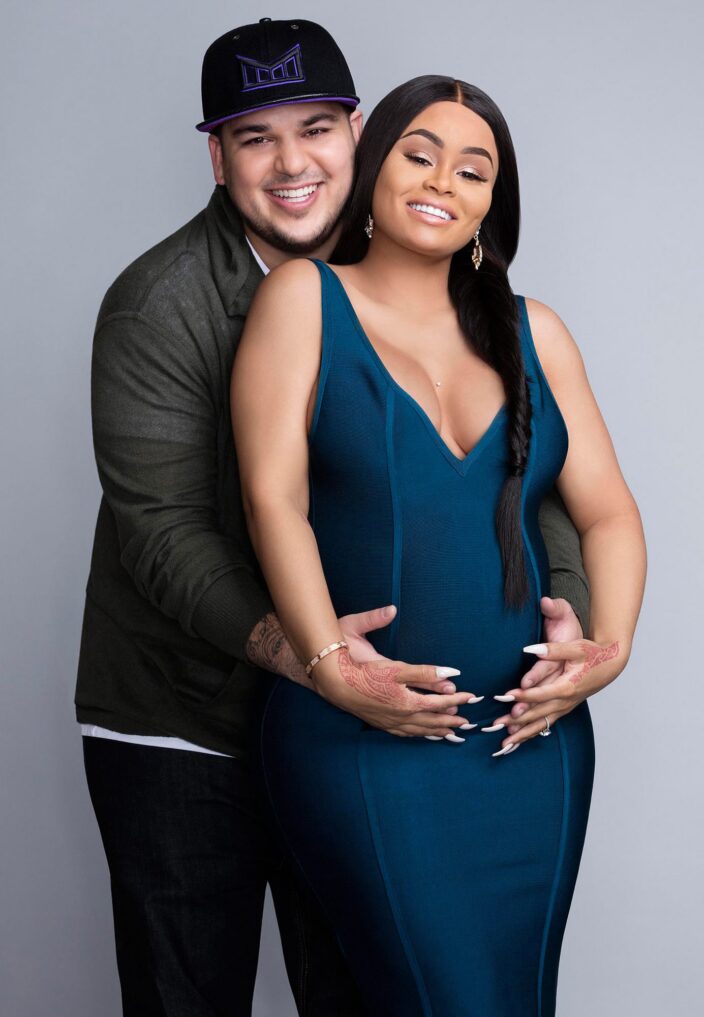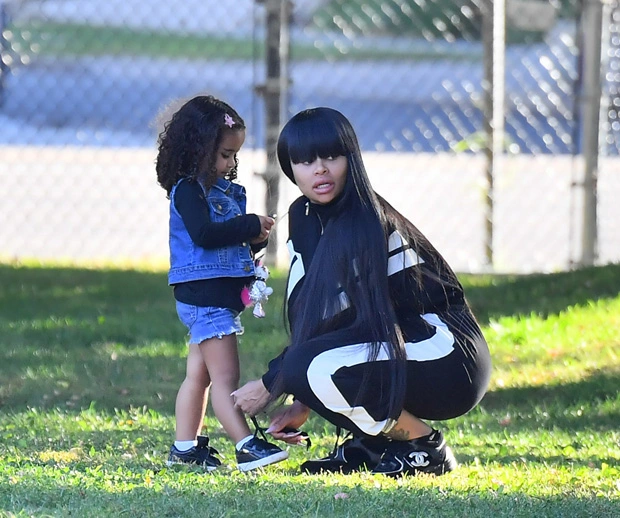 With Kylie Jenner
Although it is unclear how the couple met, Blac Chyna and Rob Kardashian have known each other for many years. Back in 2012, when Chyna was still dating Tyga, the two were spotted hanging out together. Tyga and Blac Chyna used to spend a lot of time with the Kardashians, which led to the rapper's friendship with Kylie Jenner.
Blac Chyna and Kylie Jenner have had a rocky relationship in recent years, with the two apparently feuding over Tyga. There were allegations that Kylie Jenner's relationship was similar to hers. After Chyna began dating Kylie's half-brother Rob Kardashian, they appeared to reconcile on Snapchat, claiming to be "best friends."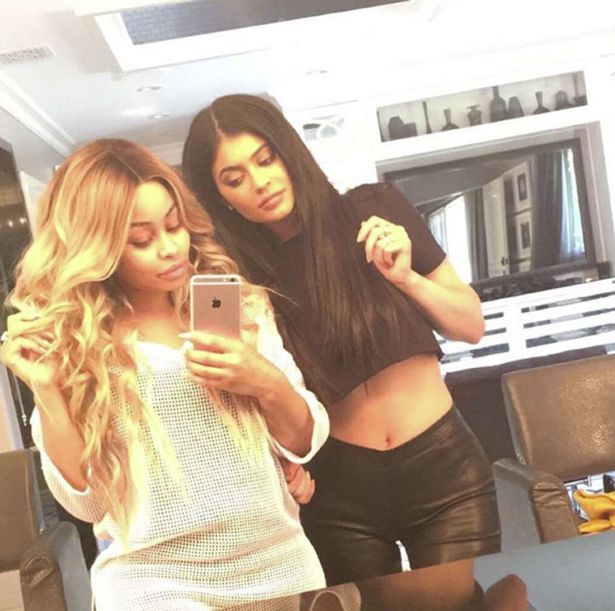 With Tyga
Blac Chyna first met her baby daddy Tyga in 2011 at Chris Brown's FAME tour afterparty at King Of Diamonds strip club. Soon after, the couple began dating, and in 2012, Blac Chyna gave birth to their son King Cairo, who is now ten years old! Tyga filed paperwork in February 2016 seeking sole custody of King, but it is unclear whether he was successful. A month later, the couple supposedly broke up after suspicions of Tyga and Kylie's connection surfaced.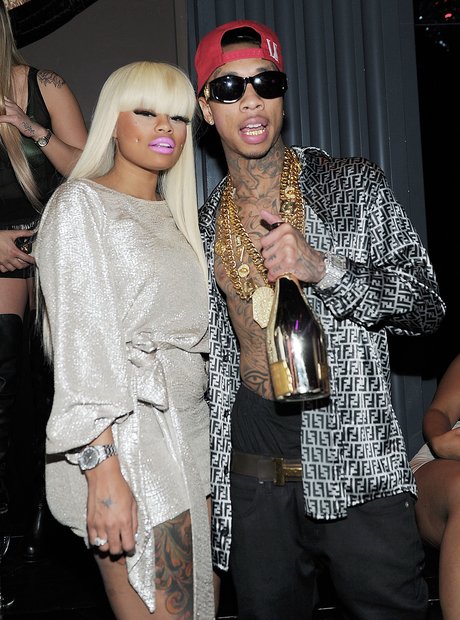 With Mechie
Chyna took a much-needed weekend break to Miami with her new lover, rapper Mechie Pack, after slapping Rob Kardashian with a restraining order.
Chyna, 29, and her new lover have become very serious very quickly – he even got her name tattooed on her body, which you'd think she'd know better than to do given her notorious "Future" tattoo incident! Mechie, it turns out, has been in the picture for a little longer than we thought.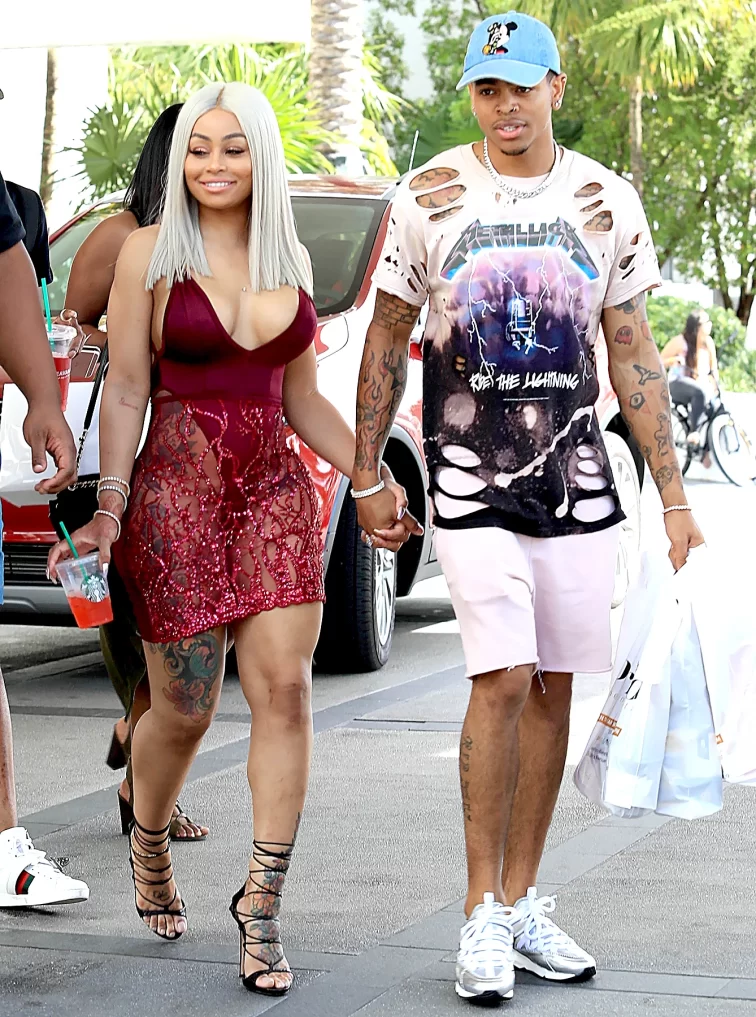 Blac Chyna: Her relationship with Kim Kardashian
Blac Chyna and Kim K were friends, then enemies, then friends again… The pair were close, then reportedly fell out after she began dating Tyga in 2013. Chyna was then later invited to Kim's wedding with Kanye West in 2014, before falling out again.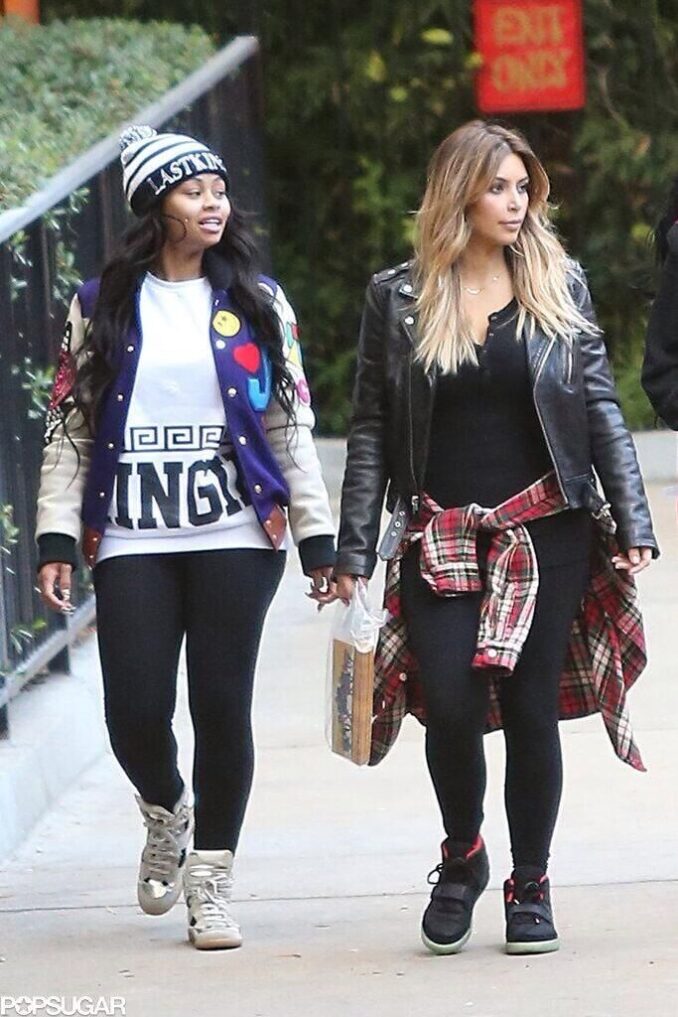 Blac Chyna: Her court trial against the Kardashian family
Blac Chyna sued the entire Kardashian family, filing charges against Kim, Khloé, Kourtney, Kris, and Kylie for defamation and Rob Kardashian for assault, battery, and harassment. The legal drama can be traced back to 2017 when Chyna claimed the family was responsible for influencing E! Entertainment to cancel her show, Rob & Chyna and the trial kicked off in April 2022.
Blac Chyna: As a make-up artist
Blac Chyna began stripping at the age of 18 years.
"Dora Renee" was her stripper name.
Blac Chyna says she is now a professional cosmetics artist.
She graduated in 2013 from JLS Professional Makeup Artist School in Los Angeles, making her a trained makeup artist.
She also founded her own makeup bar in California, Lashed Bar, after graduating, with the goal of providing "high-class beauty services." She also sells her own line of synthetic eyelashes.
Blac Chyna: How tall is she?
Despite looking tall on camera, Blac Chyna is actually really small! She stands at just 5′ 2″, making her one of the shortest celebrities in Hollywood.
Blac Chyna: Best friends with Amber Rose
The former strippers are BFFs. Amber Rose was reportedly the first person Chyna told about her pregnancy with Rob Kardashian.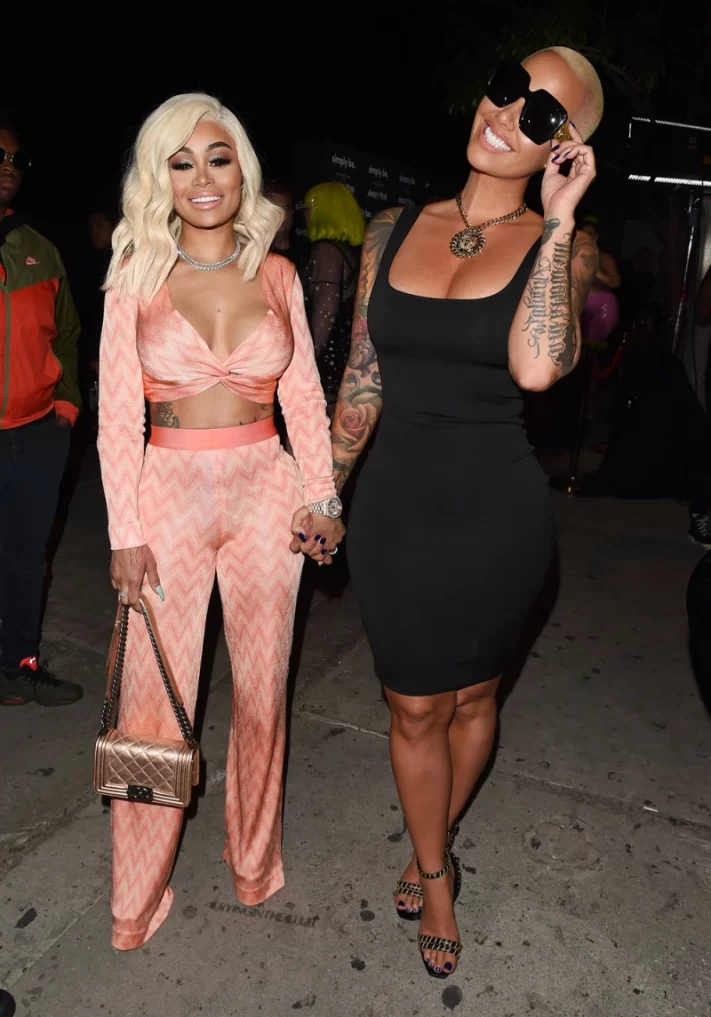 Blac Chyna: Is she Born-again?
Yesterday, 11th May 2022, Blac Chyna uploaded a video on her official Instagram page, showing her being dipped into water, which probably means she was being baptized since she captioned it; "Born again on my Birthday, 5/11/22".