Nigerian gospel musician, composer, radio personality, and producer Yinka Ayefele is a legend. His music is a special combination of gospel Fuji and afro juju sounds.
Since his music career began, he has released a large number of CDs, with most of his songs being presented in Yoruba.
READ ALSO: Meet Top Nigerian Celebrities That Have Featured In Indian Movies
Any ceremonial assembly of people would appear to be incomplete without his music being played.
Despite the fact that Yinka Ayefele is not among Nigeria's top ten wealthiest musicians, his net worth is a hot issue among his followers.
This gospel singer has been through the ups and downs of life. He is currently one of Nigeria's top ten richest gospel performers.
Let's find out how much money Yinka Ayefele has.
Joel Yinka Ayefele's net worth is unknown.
Yinka Ayefele's net worth is believed to be $5 million as of today.
Awards and Recognition 
Yinka Ayefele has won numerous national and international honors. His honors include the following:
City People won the Entrepreneurial Award in 2003.
Goodluck Ebele Jonathan, Member of the Order of the Niger, 2011.
Cultural Ambassador Award for Ekiti
Inspiration Awards of Excellence, Special Recognition Awards, 2015.
2019 Heritage Awards
Biography of Yinka Ayefele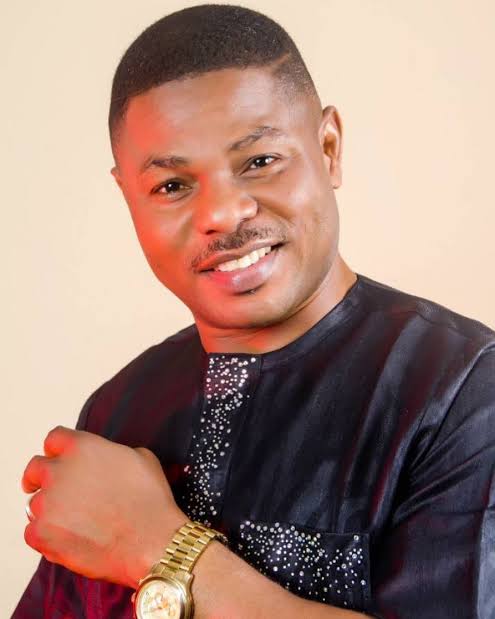 On February 1, 1968, Olayinka Joel Ayefele, better known by his stage name Yinka Ayefele, was born. He is a native of Ipoti, a town in Ekiti State, Nigeria's largest state and capital.
He attended Ekiti State's primary and secondary schools. He continued his education in the Ondo State College of Arts and Science in Ikare-Akoko, Ondo State.
He looked for a banking job after graduation but was unsuccessful. He then went on to work as a presenter for the Federal Radio Corporation of Nigeria.
While developing his radio presenting skills, he was also producing jingles.
In December of 1997, Yinka was engaged in a horrific car accident that severely injured his spinal cord.
On the advice of friends who recognized his talent as a vocalist, he ventured into music in order to collect finances for treatment abroad.
Yinka had previously led his church choir and was proficient in a variety of musical instruments.
Temitope Titilope is Yinka's wife. He met Temitope prior to the accident that caused his spinal cord injury, and they married in 2000. The couple welcomed a set of triplets on January 18, 2019.
Yinka Ayefele's music career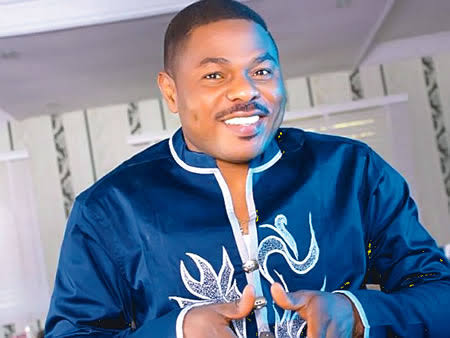 Yinka Ayefele began playing music in secondary school. He used to be a member of his hometown's Boys Brigades, where he played the trumpet. He began playing guitar when he was a member of the choir.
He admitted in an interview that music was not his childhood dream because he had no intention of becoming a musician. His dream job was to work as a banker or as a clerk in a corporation.
Later, he worked as a journalist and presenter for the Federal Radio Corporation of Nigeria in Ibadan, where he produced radio jingles and musical pieces.
His professional music career began in 1997, after he was involved in a horrific and tragic automobile accident on his way to a radio function, which severely damaged his spinal cord and rendered him unable to walk again.
He turned out to be the solitary survivor of the many victims who had been transported to the hospital with him. Because of his spinal cord injuries, he was confined to a wheelchair after the tragedy. Yinka Ayefele's net worth has been stagnant over this time.
He spent nearly nine months in the hospital receiving medical care.
His songs incorporate Gospel, Juju, Fuji, and occasionally Makossa beats.
While remaining in the hospital, his experiences and counsel from friends inspired and finally prompted him to release his first album, "Bitter Experience," in 1998, and he has since released over twenty albums.
His first album catapulted him to fame, and his net worth has remained a source of speculation ever since.
You can download Yinka Ayefele songs from any of these top Nigerian music websites.
He is a member of a band that performs at live events and concerts. It is a well-known and highly sought-after band that performs on a weekly basis at various events.
Ayefele's music has been able to break through religious barriers, as his songs are popular among both Christians and Muslims. He also has a large following that includes both Christians and Muslims.
He has a home in Ibadan that contains his music studio and radio station, Fresh F.M. The facility, which was previously under construction, is valued at about N800 million. In Ogun State, the radio stations have another branch.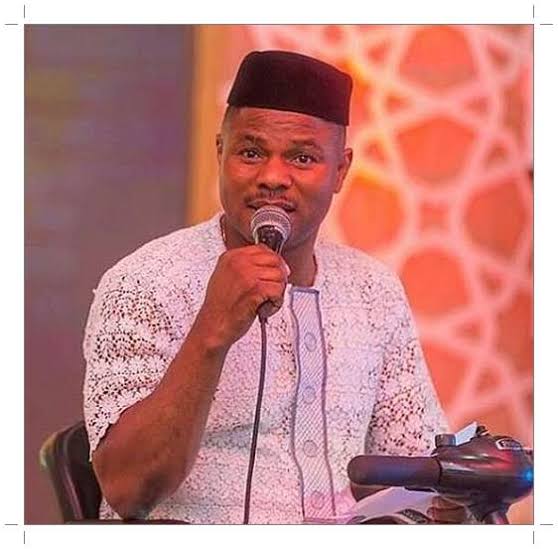 He is the founder of the Merry Makers Band, which he is claimed to adore and cherish equally because each member has a particular and unique function to play.
He also has his own Non-Governmental Organization (NGO), which he founded in 2009 to commemorate his birthday. The "Yinka Ayefele Foundation" is the name of the organization.
READ ALSO: See Top Nigerian Celebrities Recognized & Honoured By Traditions
Former President Goodluck Jonathan inducted him into the "Order of the Niger" as an honorary member.
Despite all of his accomplishments, endorsement deals, buildings, and assets, Yinka Ayefele net worth will not be miscalculated because he has amassed a lifetime of fortune.