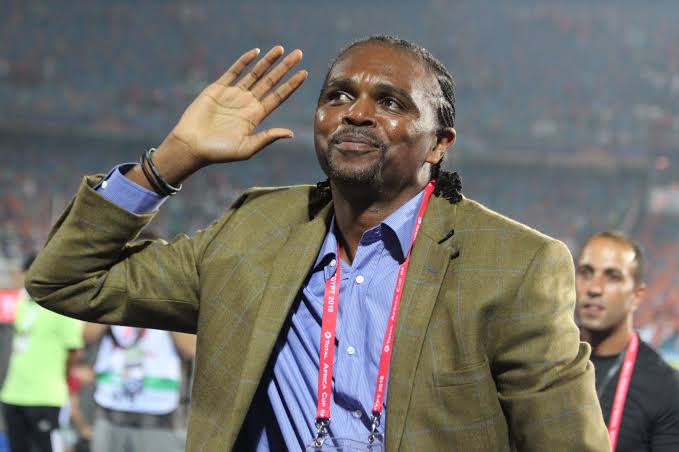 Nwankwo Christian Kanu was born in Owerri, Imo State, Nigeria on August 1, 1976, to Iheme and Susan Kanu of Arochukwu, Abia State. He is a retired footballer who played forward for Iwuanyanwu Nationale, Ajax in the Netherlands, Inter Milan in Italy, Arsenal, West Bromwich Albion, and Portsmouth in England, as well as the Nigeria national team. Kanu was known as "Papilo" during his playing days.
READ ALSO: Biography Of Michael Aboh: Career, Cause Of Death, State, Tribe & Hit Songs
Nwankwo Kanu's Childhood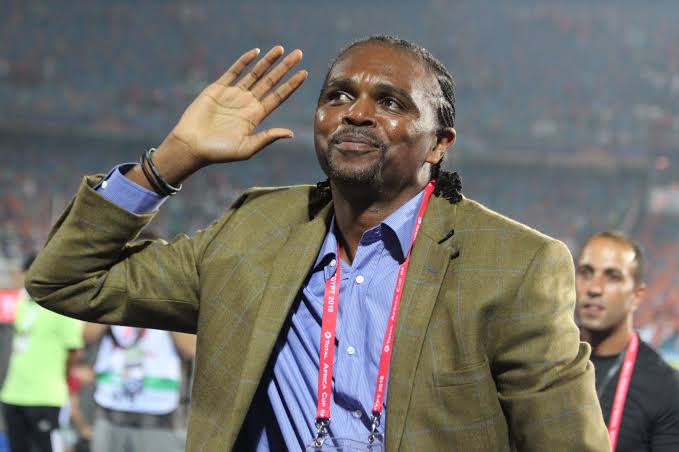 Kanu was raised in Owerri with his brothers, Christopher and Ogbonna, as well as stepbrothers, Anderson, Gabolamo, and Henry Isaac. He went to basic school in Owerri and started his career at the age of 15 with Nigerian league club Federation Works before moving to Iwuanyanwu Nationale.
Nwankwo Kanu's Professional Career
Kanu represented Nigeria at the FIFA Under 17 World Championships in 1993, and his performances drew the attention of top European clubs. Ajax signed him months after the competition. The following year, he also appeared as a substitute in the Champions League final against AC Milan, which they won. After a string of heroic performances with the Nigerian Olympic team, Inter Milan came calling in 1996, and he was sold to the Italian giants that summer. Kanu was named African Footballer of the Year that year. Kanu joined Arsenal in 1999 after a disappointing spell in Italy in which he made only twelve appearances and scored one goal. He was well-known for his ability to score important goals as a substitute. He became well-known among club supporters for his two-fingered salute, which was inspired by the team's nickname, The Gunners. In 1999, he was named African Footballer of the Year once more.
Kanu won the FA Cup in 2003 and the Premier League title with Arsenal in 2004. He scored 44 goals in 197 games for Arsenal. Kanu, along with other well-known players such as Henry and Robert Pirès, was a member of the Arsenal team that went undefeated in the Barclays Premier League in 2003–04. After his contract with Arsenal expired in the summer of 2004, he joined West Bromwich Albion on a free transfer. Kanu was voted 13th in the "Gunners' Greatest 50 Players" poll in 2008. Kanu became a regular at West Brom and helped keep the club in the Premier League that season. Kanu's contract expired at the end of the 2005/06 season, and the club was relegated. He declined to renew it. He appeared in fifty-eight games, scoring nine goals. Kanu transferred to Portsmouth. He scored in both the FA Cup semi-final 1–0 win over West Bromwich Albion and the final 1–0 win over Cardiff City, earning him his third FA Cup winner's medal.
From 1994 to 2010, Kanu was a member of the Nigerian national team. Kanu, in addition to winning Olympic gold, competed in the 1998 and 2002 FIFA World Cups. Kanu's international career came to an end on June 24, 2010, following Nigeria's elimination from the 2010 World Cup in South Africa. He was the joint most capped Nigerian player of all time, along with Muda Lawal, until Joseph Yobo surpassed both players in 2012, winning his 87th cap. Among Kanu's many honors are a UEFA Champions League medal, a UEFA Cup medal, three FA Cup Winners Medals, and two African Player of the Year awards. He is also one of only a handful of players to have won the Premier League, FA Cup, Champions League, UEFA Cup, and an Olympic Gold Medal.
Nwankwo Kanu's Personal Life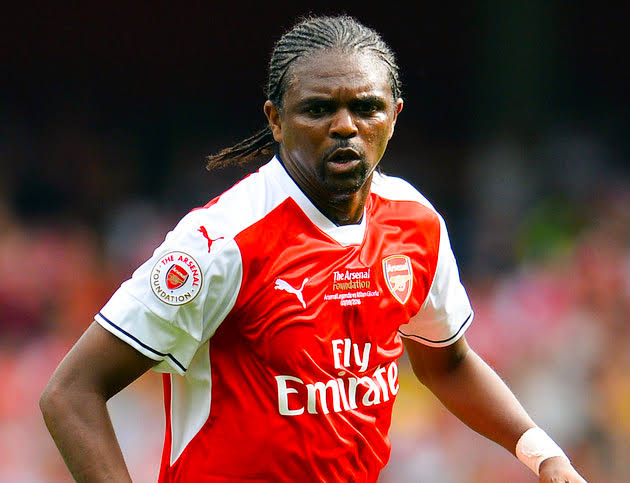 Kanu returned to Inter Milan after winning the Gold Medal in Atlanta in 1996, where he was diagnosed with a heart defect. He underwent aortic valve replacement surgery and did not return to his club until April 1997. Kanu cites his Christian faith and has frequently stated that his faith/prayers to God helped him. Kanu's experience inspired him to establish the Kanu Heart Foundation, which assists young African children with heart defects. The foundation has expanded to help homeless children. Kanu plans to build five Kanu Heart Foundation hospitals in Africa to address the issue of undetected heart disease and corrective surgery. Kanu is also a Goodwill Ambassador for UNICEF.
Kanu married 18-year-old Amarachi on June 24, 2004, in what is known as one of Nigeria's largest weddings. The couple tied the knot in the star-studded event held at the Concord hotel in Owerri, Imo state. His wife has a bachelor's degree in architecture and a master's degree in entrepreneurship from the European Business School in London. Sean Chukwudi Kanu, Iyang Onyekachi Kanu, and Pinky Amarachi Kanu are the couple's three children. Sean has followed in his father's footsteps by joining the football academy of Watford FC in England.
Kanu declared his intention to run for President of Nigeria in 2019, citing the victory of former Liberian footballer George Weah as proof that "this dream is very realistic."
READ ALSO: Biography Of Stella Charles: Career, Age, Movies, Education, Boyfriend & Net Worth
Awards
Kanu received numerous individual awards during his playing career, including African Footballer of the Year in 1996 and 1999, BBC African Footballer of the Year in 1997 and 1999, and the International Federation of Football History Statistics legend award in 2016.
He received the lifetime achievement award at The News Sports Awards in 2011 for his fantastic charity work, his service with Pompey, and his memorable FA Cup-winning strike in 2008. He is also an Officer of the Order of the Niger (OON) and a Member of the Order of the Niger (MON) (MON).
Nwankwo Kanu's Networth
His net worth is unknown.