Mercy Chinwo is a well-known Nigerian musician and singer. She is known for her soft voice and gospel music, which has touched Christians all over the world, glamsquad reports.
READ ALSO: Veteran Actor, Taiwo Hassan Engage In Brawl With Unknown Guys In His Home Town
Background

Mercy Chinwo was born on September 5, 1990, and her full name is Mercy Nnenda Chinwo. She is the first of six children and the first daughter. Mercy Chinwo is currently 31 years old. Mercy Chinwo is a gospel musician, actress, and songwriter from Port Harcourt, Rivers State, Nigeria.
Mercy Chinwo is an example of a successful gospel artist who benefited from an early start in music because she is talented. She began her musical career in the children's choir of her church and later moved on to the adult choir. After losing her father when she was young, her mother raised Mercy Chinwo.
Career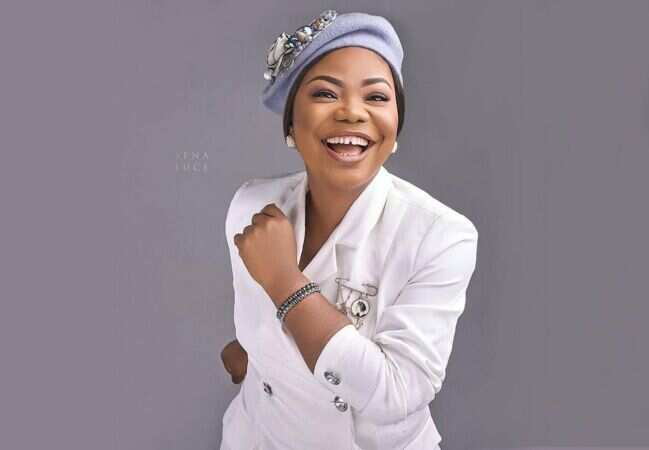 Mercy Chinwo Biography, Songs, Age, Husband, Award, Net Worth, and Career
Mercy Chinwo used to be an actress before deciding to pursue music full-time. She rose to prominence in 2012 after winning Season 2 of the popular acting talent show Nigerian Idol. Following that, in 2013, she landed her first film role in Yvonne Nelson's "House of Gold," which also starred Yvonne Nelson, Majid Michel, and Omawumi.
Mercy Chinwo began her music career by lending her voice to projects by top Nigerian gospel music artists such as Sammie Okposo, Joe Praize, Buchi, Chris Morgan, and Preye, whom she featured in the single "Eze."
Mercy Chinwo's big break came in 2017 when she was endorsed by EeZee Concepts, a gospel music label owned by Mr. Ezekiel ThankGod. GUC, another spirit-filled Gospel Artist, has recently signed with EeZee Concepts (Gift Ugochi Christopher).
Mercy Chinwo's first single, "Testimony," was released in 2015, followed by "Igwe" in 2016. Her debut album, "The Cross My Gaze," was released in 2018. "The Cross My Gaze" contains a number of soul-uplifting gospel songs that are still popular in the Nigerian Christian community. Mercy Chinwo has worked with artists from all over the world. She collaborated with JJ Hairston, Youthful Praise, and The Gratitude on a remix of her most famous song, "Excess Love."
Songs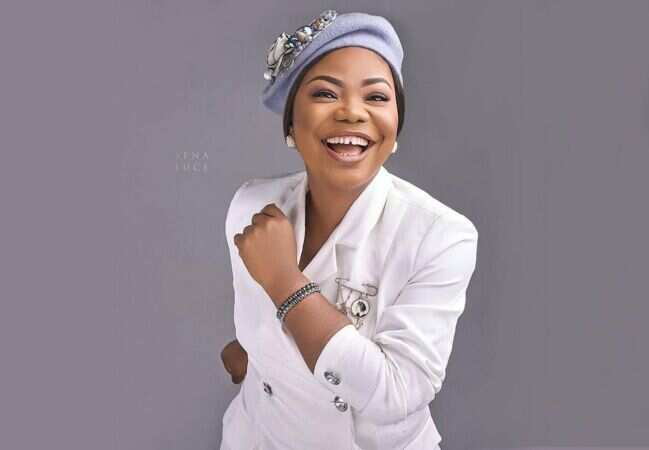 Mercy Chinwo has a slew of singles under her belt, but she has only released one album. So far, Mercy Chinwo's song "Excess Love" has arguably crossed boundaries, followed by "Chinedum" in June 2018, and "Bor Ekom" in 2019. Mercy Chinwo's Excess Love earned her national popularity and a position as one of the best female vocalists in the Nigerian Gospel music industry. Mercy Chinwo's single "Akamdinelu" made another strong impression in the gospel music industry. The song has received over a million streams on various music streaming platforms.
On July 3, 2020, she released her second album, "Satisfied," a 13-track collection. Hit songs on the album included "Baby Song" and "Na you dey reign."
Awards and Prizes
Mercy Chinwo has received numerous notable awards since beginning her career in 2012. She competed against top gospel artists such as Sinach, Prospa Ochimana, and Tim Godfrey in the award-winning race. She was nominated for a Maranatha Awards USA Awards 2020 award.
Networth
She currently worths $900,000.