Name Baba Suwe
Real name Babatunde Omidina
Date of birth 22nd August 1958
Age 63 (2021) Died 21st November 2022
State of origin Lagos State
Nationality Nigeria
Profession Actor
Wife Omoladun Omidina
READ ALSO; Biography Of Ebele Okaro, Popularly Called The 'Mama' Of Nollywood
His real name is Babatunde Omidina, and he was born on August 22, 1958, at Rua Inabere on the island of Lagos, where he had his childhood. There are no details about his parents or siblings.
Baba Suwe is from Ikorodu Local Government Area in Lagos State and there are reports that he built a house. The Lagos-born comic actor is Nigerian by birth and celebrated his 63rd birthday in August before his death in November. Baba Suwe made headlines in 2011 after news spread that he was arrested by the Nigerian Law Enforcement and Drug Enforcement Agency (NDLEA) on suspicion of drug trafficking.
The Yoruba comic-book actor was indicted for cocaine trafficking by the NDLEA, but the Lagos Supreme Court called the BBC's allegation false and libelous. However, since then, his career has taken a new direction and he has rarely been seen in theaters.
His death from an extended illness on November 22, at the age of 63, repeated the dramatic episode. He had made a reputation for himself within the Yoruba sector of Nollywood The drug enforcement agents arrested him, believing he would find himself excreting the suspected drugs. After nine days of detention, during which agency officials expected him to defecate, and through which he allegedly defecated eight times, there have been no signs of drug-taking.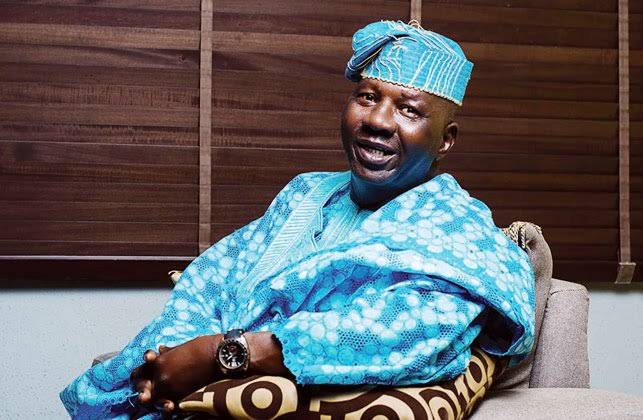 At that point, he gathered public attention. It was funny in its gravity, especially expecting the actor to defecate. The agency then obtained a license from the Supreme Court to detain Omidine for an extra 15 days supported by the results of an analysis by a consultant radiologist at the University Hospital of the State University of Lagos (LASUTH) presented in court. The agency, which initially didn't ask the court for permission to detain him for a selected period, believed he would excrete suspected drugs during his prolonged detention. His lawyer told the Lagos State court that he had released him on bail.
READ ALSO; "I Was In Shock And Didn't Know What I Was Doing" – Son Of Late Comic Actor , Baba Suwe Says After He Posted A Video Of His Late Father's Corpse
This occurred after about 25 bowel movements and no medication was excreted. The court then ordered the NDLEA to pay 25 million naira to Omidina in compensation "for the flagrant abuse and violation of his basic human rights", which the agency also issue a public apology "based on prominent pages" in two newspapers. National daily.
Interestingly, in May 2013, the Court of Appeal ruled that Baba Suwe's detention was "reasonable" and overturned the N25 million sentence. The actor's lawyer, Bamidele Aturu, said the choice of the Court of Appeal is going to be challenged within the Supreme Court. "We believe this will also encourage a culture of impunity on the part of enforcement authorities," he said.
He died in July 2014. The death of the lawyer and human rights defender was a fatal blow to the comedian's go after justice. Baba Suwe was left to heal his wounds. "The way the (NDLEA) treated me ruined my image. My career is waning," he said. He characterized his ostracism: "Many people that once invited me to be in their films have abandoned me due to the incident. Others who could have helped me financially did not want to be related to me.
CAREER
Baba Suwe commenced acting in the early 1970s but gained attention after his appearance in the film Omolasan, produced by Obalende. Babatunde Omidina earned fame after taking advantage of a part in Iru Esin, produced by Ebun Oloyede, aka Olaiya Igwe.
Before his death, Baba Suwe starred in over 100 films and some of them include; Baba Jaiye jaiye Oju Oloju Baba Londoner Ko tan si is Aso Iboru Oelomo Elebolo Larinloodu, and many others
NET VALUE
Baba Suwe worth $500,000.