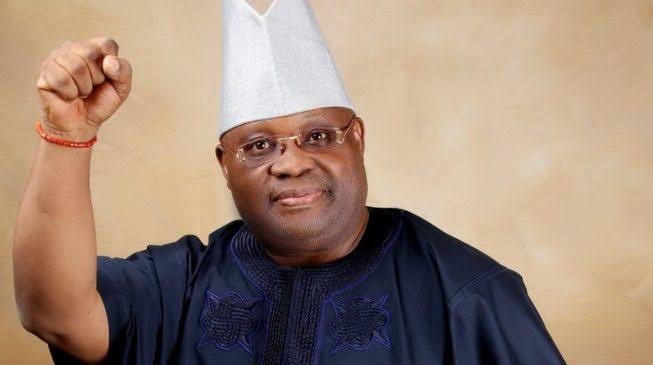 When it comes to the political sector, one man has been credited for putting smile on people's face. Senator Ademola Adeleke, who represents the Osun-West senatorial seat until June 2019, has earned the moniker "dancing senator" for his frequent and spontaneous public dancing after huge triumphs or just for fun.
READ ALSO: Biography Of Honourable Shina Peller: Net Worth, Political Party, State, Wife, Father & Career
Profile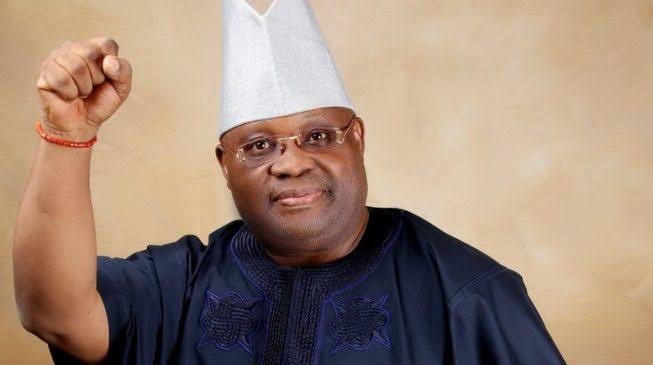 Date of Birth: May 13, 1960
Place of Birth: Osun State
Nationality: Nigerian
Education: Atlanta Metropolitan State College, United States
Discipline: Criminal Justice
Profession: Politician
Academic Qualifications
He served as a senator for Nigeria's Osun-west senatorial constituency till June 2019. His family comes from Ede, which is part of the Ede Local Government Area.
Adeleke started his primary school education at Methodist Primary School in Surulere, Lagos State, before moving on to Nawarudeen Primary School in Ikire. He continued his schooling at Ede Muslim Grammar School Ede, completing his senior education before joining his two older brothers in the United States.
He claimed to have studied criminal justice and political science at Jacksonville State University in Alabama, in the United States.
However, his political opponents dug into his background during and after the 2018 Osun State Governorship race. They accused him of earning a degree from the United States through dubious means.
This inspired him to return to the United States, where he enrolled at Atlanta Metropolitan State College and got a Bachelor of Science degree
Working Experience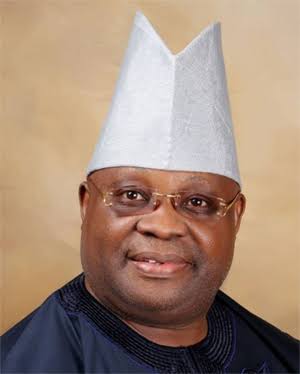 Ademola Adeleke is a successful businessman and administrator who served as the group executive director of Pacific Holdings Limited from 2001 to 2016.
At the time, Pacific Holdings Limited was his brother's company. Ademola worked for Quicksilver Courier Company in Atlanta, Georgia, from 1985 to 1988 as a service contractor.
He was vice president of Origin International LLC, a flavor and fragrance production company in Atlanta, Georgia, from 1990 until 1994.
Estimated Net Worth
Unlike Aliko Dangote, Femi Otedola, and other Nigerian businesspeople whose sources of wealth are well-known, Ademola Adeleke's net worth remains unknown as at the time of gathering this report.
The dancing senator, on the other hand, is wealthy and can easily afford the finer things in life. For example, upon his daughter's graduation from Oakland University in Alabama, he purchased a Mercedes GLB 250 valued NGN20 million as a gift
As PDP Flagbearer in 2022 Guber Poll
Ademola Adeleke will run for governor of Osun in the upcoming election after winning the PDP primary in Osogbo on March 8, 2022.
It was stated before the primaries that his primary opponents had withdrawn from the race.
Dr. Akin Ogunbiyi, Fatai Akinbade, Dele Adeleke, and Mr Sanya Ominrin are among those who have dropped out of the contest.
Despite this, Ademola Adeleke received 1,887 votes in the election.
Dotun Babayemi, one of the contenders, was declared the winner in a ballot organized by another side led by Olagunsoye Oyinlola in another location.
The Adeleke Family's Empire
The Adeleke family built their financial empire with the help of God's blessings, austere discipline, hard work, and resource management. Because of the family's altruistic generosity, unqualified favors have been provided to a large number of people.
The Adeleke family will continue to be relevant in Osun State political history since their brother, late Senator Isiaka Adeleke, governor of Osun State from January 1992 to November 1993 (under the administration of Ibrahim Babangida), laid a strong political foundation for the family.
Is the dancing senator capable of unseating Oyetola on July 16?
Wait until then, but one thing is certain: Nigerians will once again be thrilled by his dancing abilities