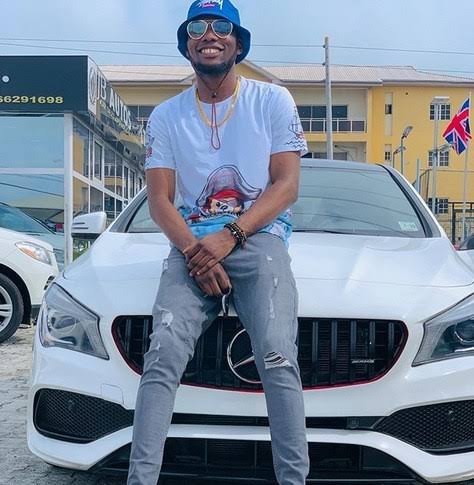 Name: Victor Eugenie Adere
Date of Birth: August 2, 1993
Age: 28
State of Origin: Delta State Nationality: Nigerian Profession: Singer
Hometown: Kirikiri, Lagos State
Education: Electrical Electronics
Alma Mata: Federal Polytechnic Auchi Disc
Label: SJW Entertainments
READ ALSO; Opeyemi Aiyeola Biography, Age, Early Life, Family, Movies & Networth

A versatile and creative artist born in Urhobo, Victor grew up on the streets of Lagos in southwest Nigeria. He attended the Heritage International School in Lagos, where he obtained his first school completion certificate. With his parents and family, Victor lived in Lagos for eight years before moving to Warri, Delta state, his hometown. While in Warri, he attended Ekpan High School, where he earned his West African High School Certificate.
He continued his studies at the Federal Polytechnic of Auchi, where he graduated in electrical and electronic engineering. During his studies, he was popular on campus as an artist. After graduating from high school, he started his music career full-time.
CAREER
READ ALSO; Victory at last as Britney Spears' conservatorship ends

At age 6, it was obvious that Victor would be a star. He was involved in all kinds of musical activities like songwriting and singing. His childhood experiences in Lagos inspired him. Victor's music genre is Afropop, and his music is inspired by Late Bob Marley, Lucky Dube, Michael Jackson, Sunny Ade, and contemporary actor Wizkid.
He started music as the leader of a musical group in Delta State. During his school years in Auchi, he was named best musical artist in a competition organized by the school's Student Union government. In 2014 he ventured into music full time, and his first solo was "Jowo", produced by kulboybeat. The track was a banger and was also used as the theme song for Radio Continental.
The singer has worked with several producers such as kulboybeat, Mr. Nolimitz, and Kizzybeat. In 2017, Victor released the track "No Idea". The music video went viral, and Cinema House Images and several TV stations approved the video. Thus increasing its popularity. AWARDS Ghana meets Naija: Recognition Award 2018 Sound City Music Award: Best Pop Single and Best New Art. 2018 Ghana Music Awards: Best Naija Act 2019
NET WORTH
Net worth: 300,000