Joseph Osayomore Biography
On October 29, 1952, Joseph Osayomore was born in Ugha village, Benin City, Edo State, Nigeria. He is known as a freedom fighter and activist musician who has long used his songs to criticize local and national government corruption.
READ ALSO: Biography Of Nwankwo Kanu: Football Career, Education, Award, Networth & Facts
Osayomore's pidgin English songs include Efewedo, 'Baba Na Wa,' 'Leave us alone,' and 'Evil Days Postponed.'
Osayomore Joseph: Who Is He?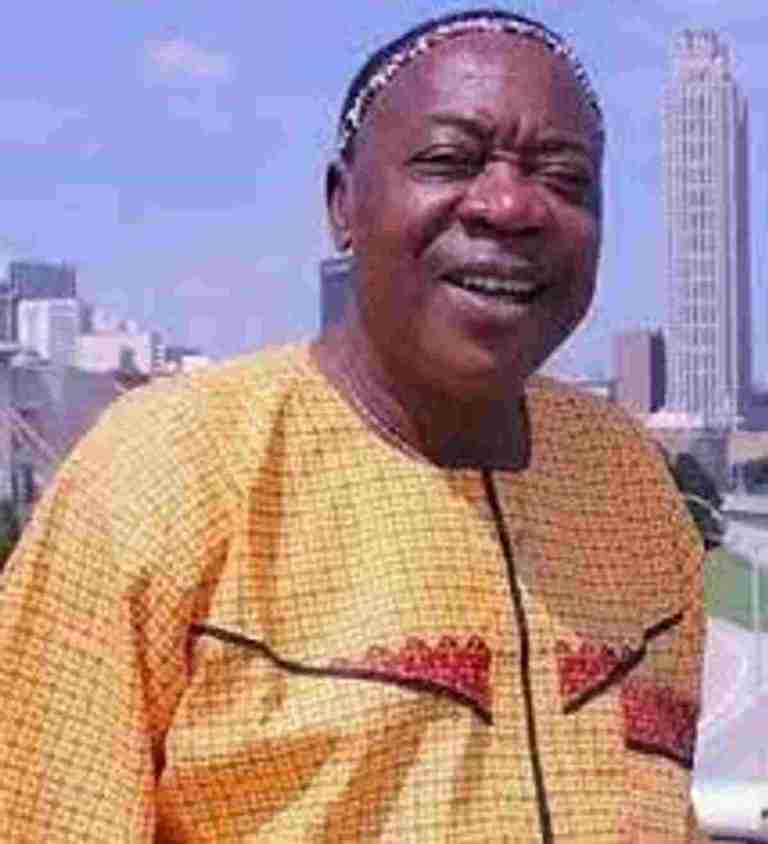 He was an early pioneer of African popular Highlife music. His lyrics, sung in Edo and pidgin English, were educational, anti-corruption, and anti-government, and he gained a global following.
Death of Osayomore Joseph
The Cause Of Death
COSON Chairman Chief Tony Okoroji confirmed the music legend's death in a post.
"I have just learned of the passing of the great Osayomore Joseph, the very vivacious and effervescent music maestro from the ancient Benin kingdom," Okoroji said.

"The late Ulele Power King, as his legions of followers affectionately called him, was a friend of mine."

The legendary Osayomore Joseph arrived, saw, and conquered without a doubt."

"Osayomore has passed away, but the sound of his Ulele Power will live on in the hearts of those who loved him."
Osayomore Joseph's Age Before Death
He was born in the fifties (October 29, 1952) in Edo State, Nigeria, and was 70 years old when he died.
Wife and Children
His wife and children's information have not yet been made public, but we promise to keep you updated as soon as they are.
Networth
Osayomore Joseph's networth remain sketchy as at the time of gathering this report.
Music Career of Osayomore Joseph
He began his musical career at the age of 19 as a member of the Nigerian army officers mess band. While in the band, he honed his flute and guitar skills. Inspired by Sir Victor Uwaifo, Fela Anikulapo Kuti, and King Sunny Ade, Osayomore Joseph began producing his own music in 1976.
After releasing several albums between 1976 and 1979, he returned to Benin to pursue his career, which was gaining traction among Edo people in Benin.
He drew on his musical background to combine contemporary popular music — funk, Afrobeat, and highlife — with Edo's traditional songs and rhythms.
Osayomore had a string of regional singles in the early 1980s, including "Efewedo," "Ororo No Dey Fade," and "Soja Go Soja Come," all of which featured this sound.
Osayomore returned to Benin between 1980 and 1985 and achieved success with a string of fan-favorite songs. At the time of this success, Nigeria was on the verge of a long period of military dictatorship. People's social and economic lives were disrupted by harsh austerity measures and political upheaval to the point where artists such as Osayomore began to use their music to comment on the situation.
Osayomore responded to the political climate in the early 1990s with a series of critical songs, including "Truth" and "Teacher." Osayomore had always been circumspect in his criticism until Babangida annulled the results of the democratic election on June 12, 1992, which should have elected popular candidate M.K.O. Abiola. However, with his album June 12 Is God's Mandate, he took a risk. His song is called "Baba Na Wa." Osayomore describes Babangida as "evil," the "original criminal," and the "father of all calamities."