Popular Nigerian celebrity actress, Bimbo Oshin is currently in a state of mourning after her husband, Ola Ibironke popularly known as Dudu Heritage, reportedly slumped and died.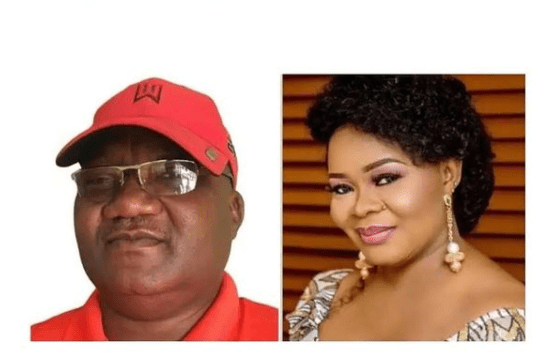 On Sunday night, September 12, the captain of the famed Ibadan Golf Club, who is married to veteran actress Bimbo Oshin, reportedly died.
He was said to have passed out at the golf club at 8:30 p.m. while out with his friends. Attempts to resuscitate him were unsuccessful. He was taken to the hospital and later pronounced dead.
On Monday, September 12, the Ibadan Golf Club released a statement confirming his death.
"We are shocked by the sudden demise of our Captain, Mr. OLA IBIRONKE. The Course is hereby closed and all club activities are suspended until further notice while the Flag will be hoisted at half mast .Our prayers are with his family and members of this great Club. Further details will be announced." the statement read.
Reacting to the sad news, a devastated fan, Amaka Debbie commented, "High blood pressure. Nigerians please take High blood pressure seriously. It's a silent killer. You can be healthy today and slump and die tomorrow. I know more than 10 people that died this year from high blood pressure. You can be walking and slump or have cardiac arrest and die. Always check your blood pressure, reduce your intake of salt. Stop sprinkling salt on your food. Eat healthy. Reduce the rate at which you take carbonated drinks and red meat. Include beetroot fruit in your diet. It helps reduce blood pressure."
Nigerian celebrity actress, Bose Alao, commented, "Ahhh".
Another user commented, "Dis is BP at work, Check ur health status Nd make lifestyle changes if the need arises!! Respectfully"
One Elipopo commented, "Being overweight would to high blood pressure and that's the invisible silent killer…RIP money 💲bag 🎒…Ola omo Ibironke sunn re oh"