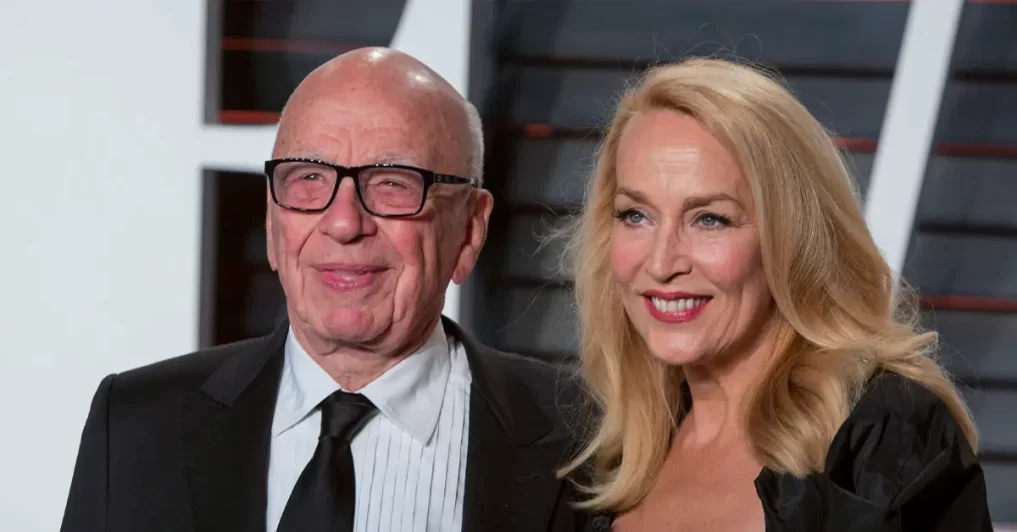 Australian-born American billionaire Keith Rupert Murdoch has disclosed that he is set to marry his new girlfriend, Ann Lesley Smith. 
Murdoch's new relationship comes six months after he met Smith and less than a year after his divorce from his fourth wife Jerry Hall was finalized. 
The 92-year-old media mogul shared the news in an interview with one of his own publications – the New York Post on 20th March.
He disclosed that he popped the question to Smith, 66, with an Asscher-cut diamond solitaire ring, which he personally selected.
Murdoch, who has been married four times previously, admitted that he was "nervous" about popping the question yet again. He added that he had "dreaded falling in love" but said that he is confident his marriage to Smith will be his "last".
"I was very nervous," he shared, while revealing that the pair plan to wed this year, in late summer. "I dreaded falling in love — but I knew this would be my last. It better be. I'm happy."
The newly-engaged billionaire – who is worth an estimated $17 billion – popped the question in New York City on St. Patrick's Day, joking in the interview: "I'm one-fourth Irish."
Murdoch revealed that he and Smith met last September at his Moraga vineyard in Bel Air, California, explaining that he phoned her two weeks after meeting her at a 200-person event.
Meanwhile, Smith, a former police chaplain and the widow of late country music star Chester Smith, described the relationship as "a gift from God", revealing that the pair "share the same beliefs" and "speak the same language". 
She said:
"I'm a widow 14 years. Like Rupert, my husband was a businessman. Worked for local papers, developed radio and TV stations and helped promote Univision. So I speak Rupert's language. We share the same beliefs."
The wedding will mark the fifth time that Murdoch has tied the knot.
From his prior marriages, he has a total of six children: Prudence MacLeod, now 64, from his first wife Patricia Booker; Elisabeth, now 53, Lachlan, now 50, and James, now 49, from his second wife Anna Mann; and Grace, now 21, and Chloe, now 19, whom he shares with his third wife Wendi Deng.
Murdoch and his fourth wife, former supermodel Hall, did not have any children together during their six-year marriage, which ended last year.
He married his first wife, former flight attendant Patricia, in 1956, however, the pair split in 1967, nine years after the birth of their only child, Prudence.
That same year, he tied the knot with his second wife, Anna, a Glasgow-born journalist to whom he was married for 32 years, before their divorce in 1999.
Murdoch went on to marry Wendi just 17 days after he divorced his second wife Anna. At the time of their wedding, Murdoch was 68, while Wendi was just 30 years old.
That marriage lasted 14 years before it was announced that the pair were divorcing.
Read Also: Gina Rodriguez and husband, Joe Locicero become parents as they welcome their first child, a baby boy!