Beyoncé's dad Mathew Knowles has confirmed that the singer has given birth to her twins but many of her fans are angry he did not let her announce the news before him and some also flat-out refuse to believe it until they hear it from her.E! News reported Saturday night that she had welcomed her and husband Jay Z's babies in Los Angeles. The twins join big sister Blue Ivy, 5.

"They're here! #beyonce #twins #jayz #happybirthday," Bey's father wrote on Twitter and Instagram Sunday, Father's Day, alongside an image of a digital card that reads, "Happy Birthday to the twins! Love, Granddad" and contains his Instagram username.

His and and Bey's mom Tina Knowles Lawson liked the post.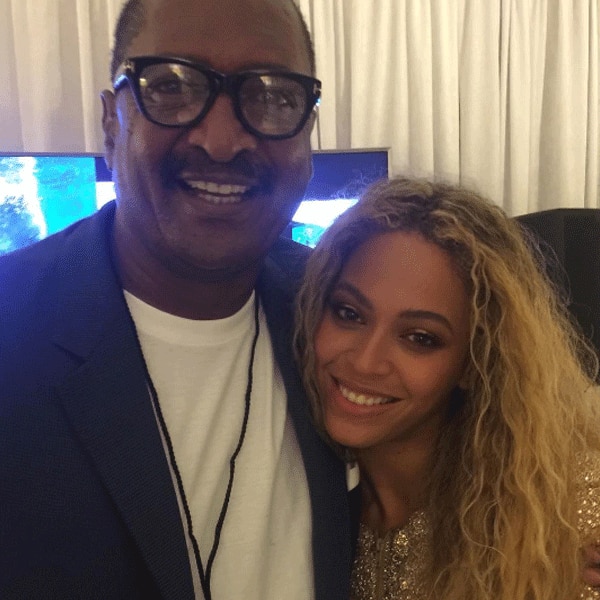 Instagram
The BeyHive wasn't having it.
"You should delete this and let Bey announce it," Instagram user @wikimct wrote.
"Come on guys. He is still HER Father!" said Instagram user @feknowles04. "Bey wouldn't like your comments…congratulations Matthew!"Beyoncé, who has been MIA for weeks, and Jay Z, who was spotted at a Los Angeles hospital with Blue Ivy three days ago, have not commented on the twins' arrival.
Tina has been active on Instagram and out and about in recent days. She posted a selfie video from a friend's wedding Saturday night, saying, "Hi, I'm in New York, having a ball."
She also included a cryptic written message."God lets things happen in his time not ours! Don't try to rush him!" she wrote.
 Credit: Eonline