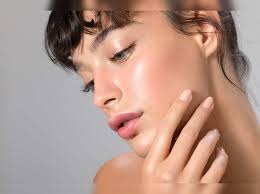 The last thing you want is starting this year with a bad skin, something that you would be ashamed of.
Well you have nothing to worry about! Here are some skin moisturizers you could give a go this year;
Read Also: How To Choose The Right Product For Your Skin Type
Oily skin – Water-based moisturiser like Neutrogena Hydro Boost Gel.
Sensitive skin – Natural products like aloe vera based moisturisers.
Dry skin – An oil-based moisturiser with ingredients like shea butter.
Mature skin – Will also benefit from an oil-based moisturiser.
Normal skin – A good water-based moisturiser is befitting.
However it doesn't stops there, if you want to go for something more natural then you should try applying these;
1. Avocado
2. Butter
3. Honey.