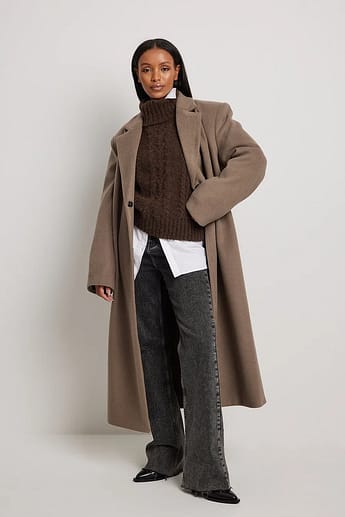 Winter is around the corner and you are probably wondering what jacket would look good on those amazing outfits you have picked out for the season.
The 2023–2024 fall/winter coat trends offer the ideal balance of fashion, utility, and longevity.
Read Also: Natural ways to get rid of facial hair
Trench coats from the past with contemporary improvements will always be the best option because they are classy and functional in a variety of materials and lengths.
Oversized puffer jackets are set to make a statement this season, providing warmth without compromising on fashion-forward looks.
Rich earthy tones such as olive green, caramel brown, and rust red will dominate the color palette, complementing the autumnal ambiance.
Faux fur accents on collars and cuffs also add a luxurious touch while embracing sustainability. Additionally, quilted coats featuring unique patterns showcase intricate craftsmanship while keeping you cozy during chilly winter days.
Finally, leather trench coats exude sophistication and provide a sleek option for both casual outings and formal occasions alike. Overall, these trends ensure that your wardrobe showcases impeccable style throughout the colder months while prioritizing comfort and functionality.
See looks to consider!