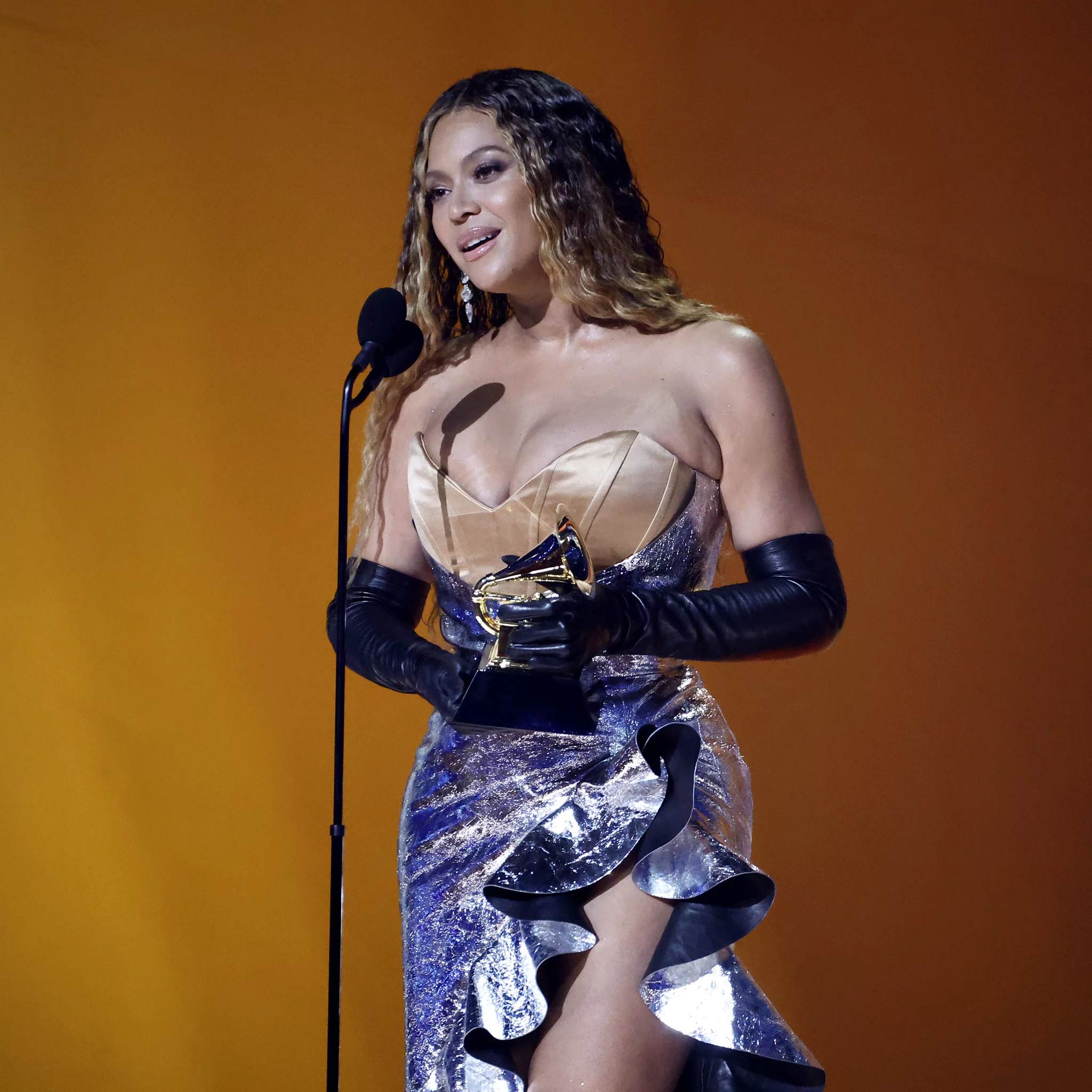 The red carpet of the Grammys is one of the most extravagant of the year, and it's the only one that has never been criticized for being monotonous. The ceremony frequently hosts some of the most iconic fashion moments in popular culture, and it has seen many outfits that you can be sure will be shared online for years to come.
On our list, we will be dropping the list of celebrities with the best dress at the Grammy night.
Read Also: Paco Rabanne: Fashion Designs Of The 60s By The Late Fashion Designer
Cardi B in Gaurav Gupta Haute Couture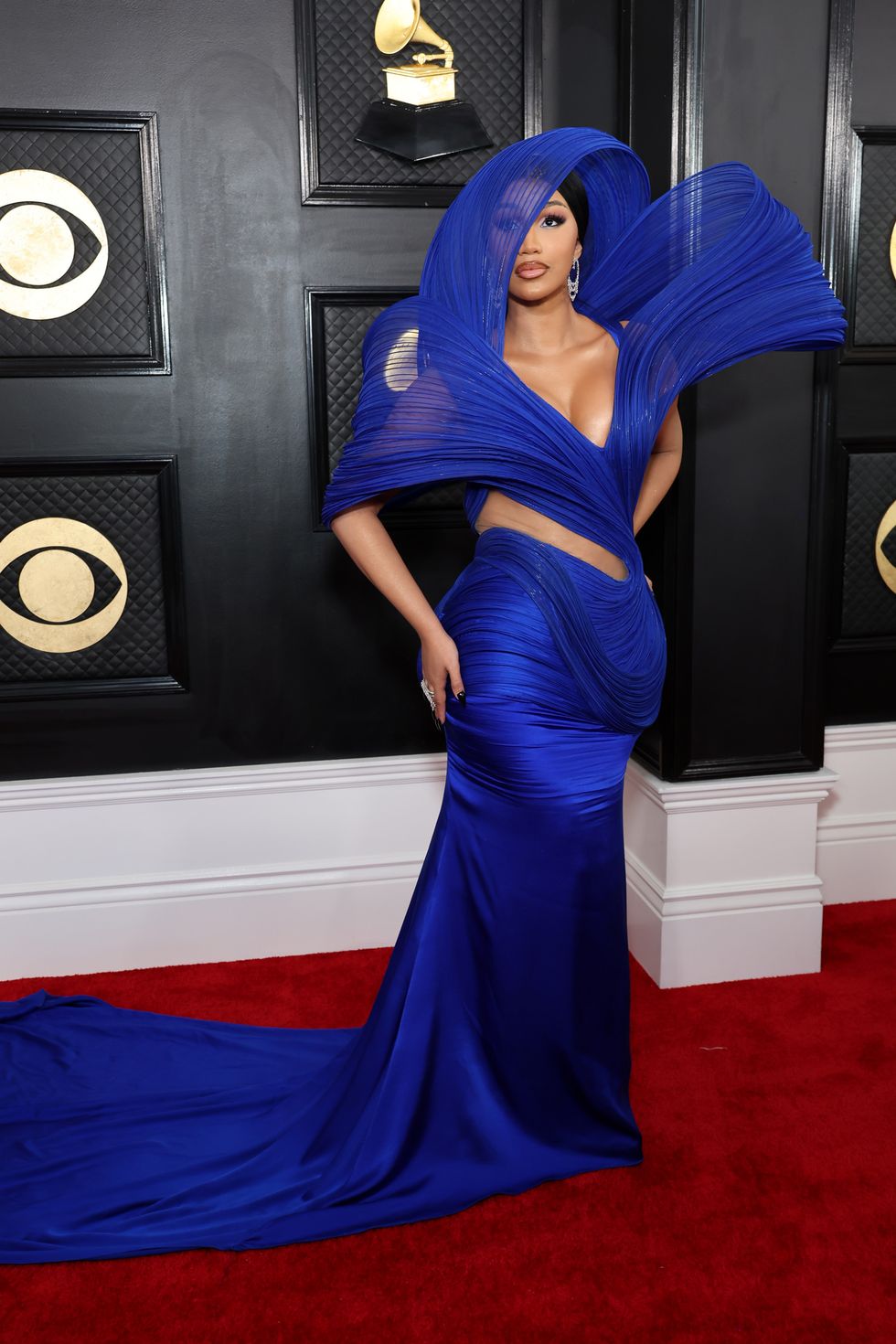 On the Grammys red carpet, Cardi B has developed a practice of wearing couture. Her 2019 Grammy appearance, a dress by Mugler from the 1995 haute couture The Birth of Venus collection, seemed tough to surpass, but tonight's gown by Gaurav Gupta, fresh off the couture runway, offered just as much drama with sleeves that encircled her like a drop of water frozen mid-splash.
Beyonce In Schiaparelli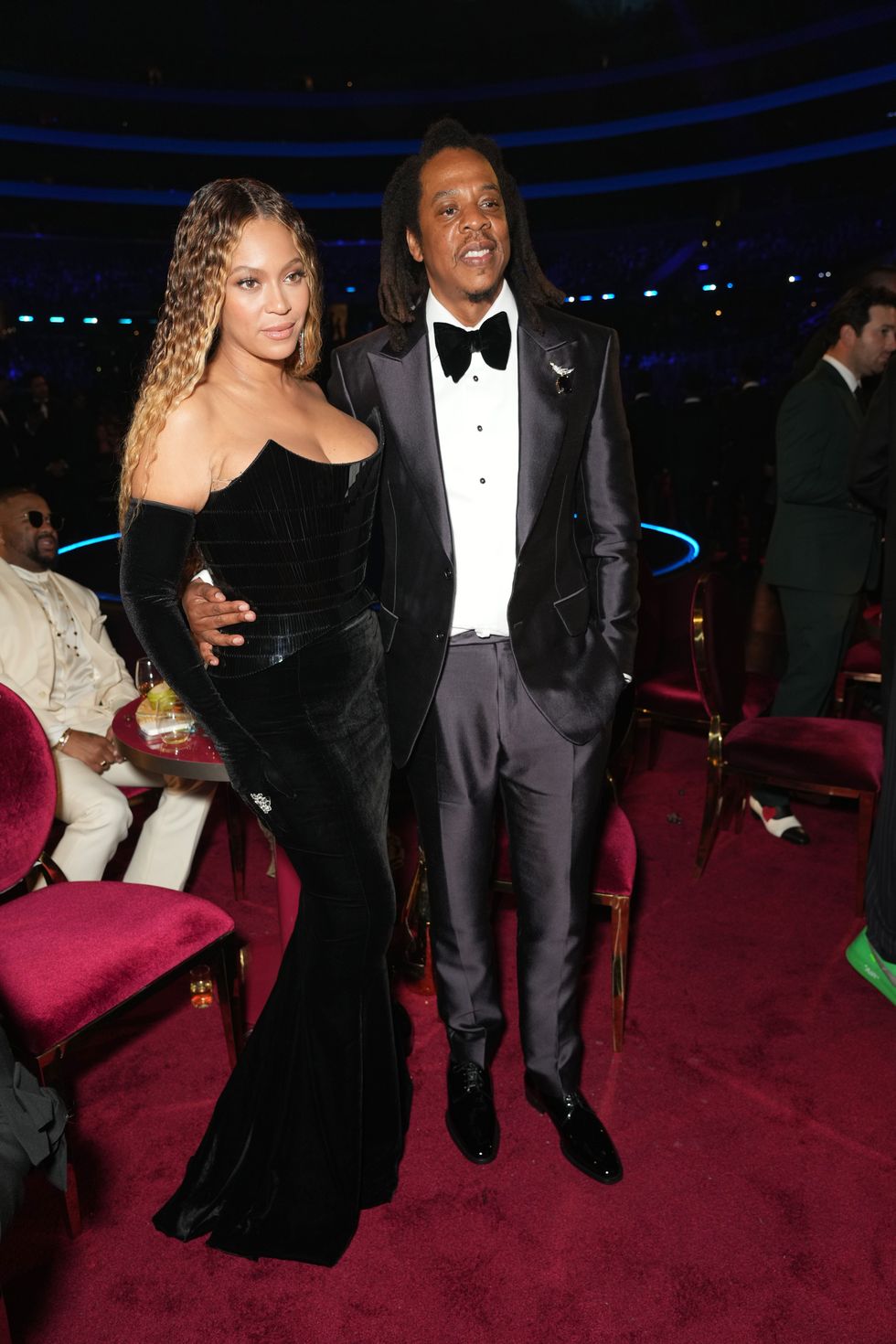 Like your wedding, you should change into three different outfits if you want to make history at the Grammys. One of them is, of course, a custom Schiaparelli as Beyonce donned a metallic high-low Gucci gown featuring a strapless, plunging neckline; corset bodice; and sculptural, floor-length train.
Lizzo in Dolce & Gabbana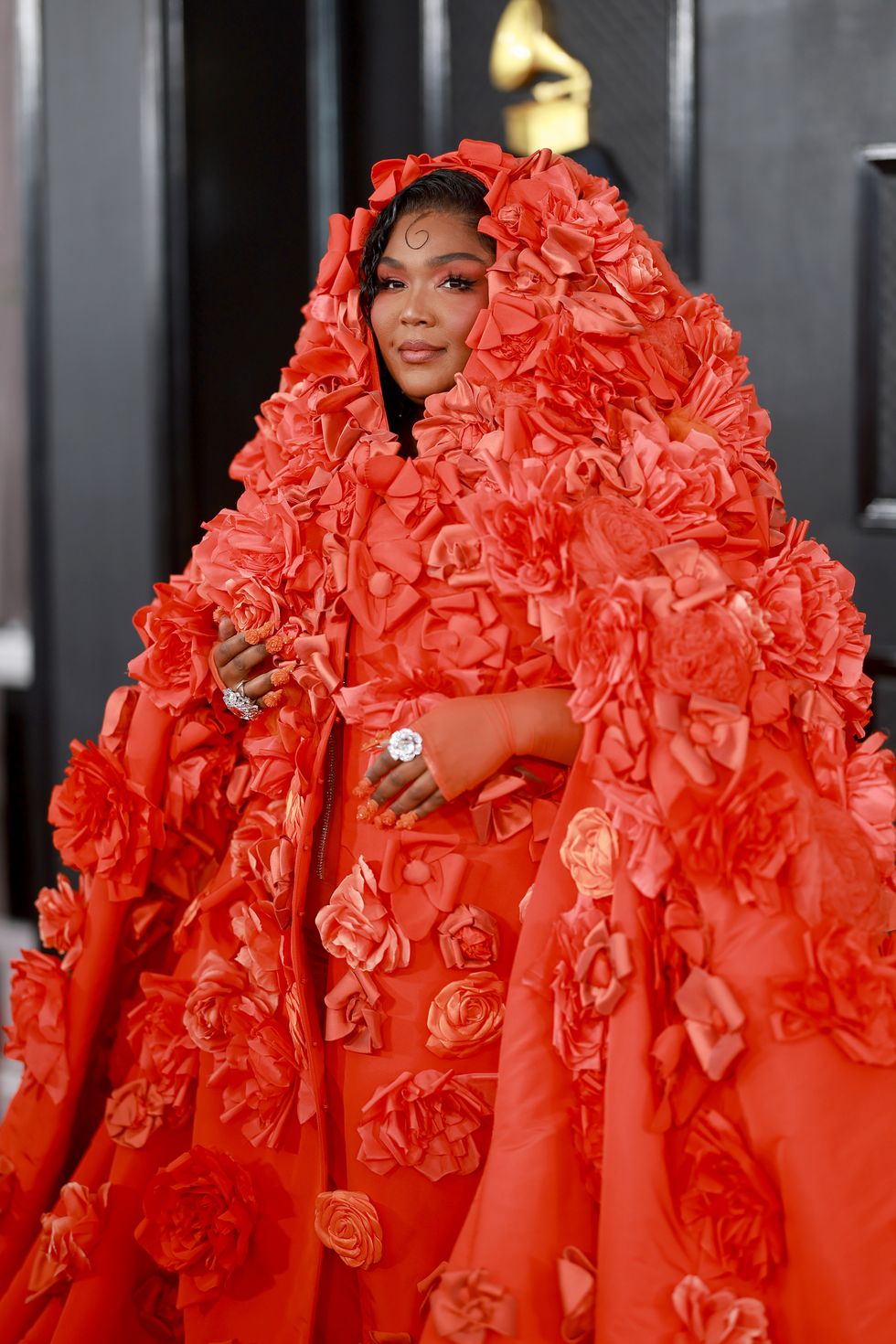 Lizzo appeared vibrant; her orange Dolce & Gabbana outfit included a hooded cape with floral details, and the center of her face bloomed like the bud of a bouquet. She wore a matching corset top and skirt below, along with sheer fingerless gloves and two enormous diamond rings that looked like jeweled blossoms on her fingers.
Doja Cat in Atelier Versace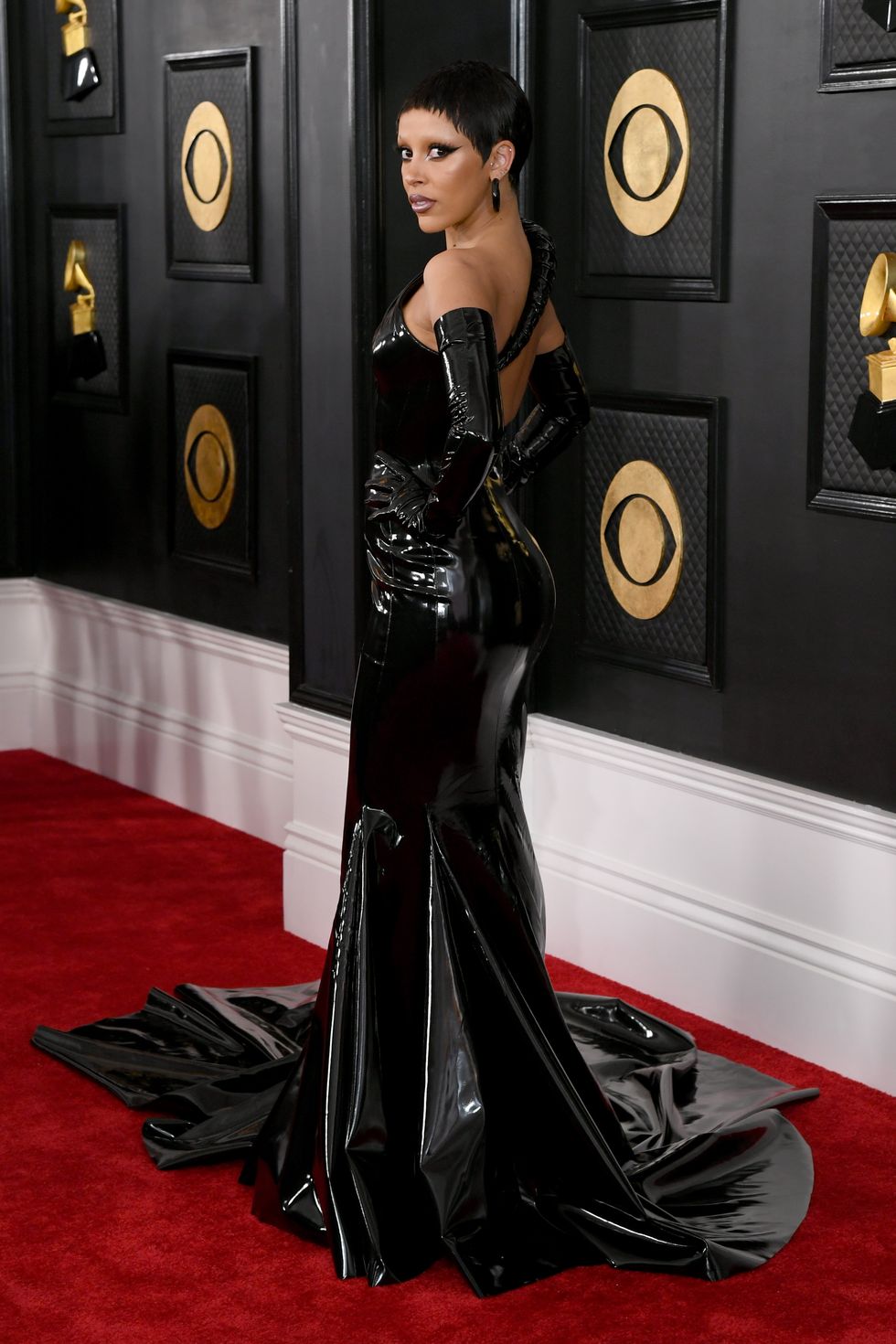 Doja Cat looked stunning in a black latex Versace gown with an asymmetrical strap wrapped over her back like a loose braid, accessorized with matching gloves and tentacle-shaped hoops of jewelry. She resembled the tarantula that is currently her Instagram profile picture: gusty, frightening, and sassy.
Anitta in Vintage Versace and Tiffany Jewelry
Anita dazzled in an amazing outfit for the 65th Annual Anniversary. She also wore a classic Versace gown from the 2003 couture collection that cascaded down her back, giving the impression that she was making history.
Kacey Musgraves in Valentino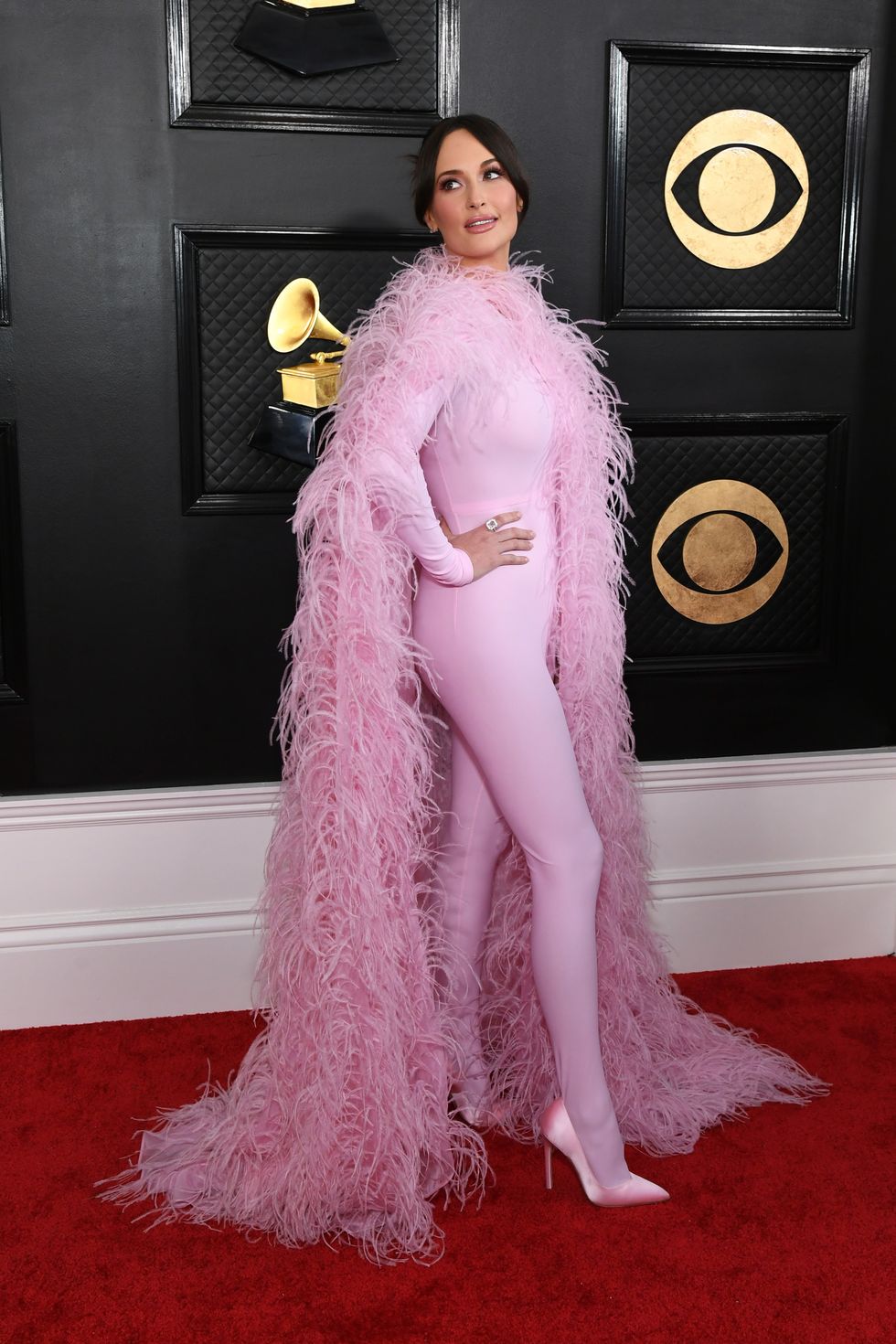 Kacey Musgraves, like Lizzo, debuted an intricate cape covered in pink feathers, which she eventually unzipped to reveal the rest of her ensemble—a Valentino catsuit and coordinating stilettos.
Shania Twain in Harris Reed
Her Harris Reed which is a cow print two piece outfit outfit with a magician top hat that goes pretty well with her red hair.