Tensions erupted this morning in the Big Brother Naija All-Star Edition as housemates CeeC, and Uriel confronted fellow contestant Alex over her accusations of inadequate contribution to their first wager task.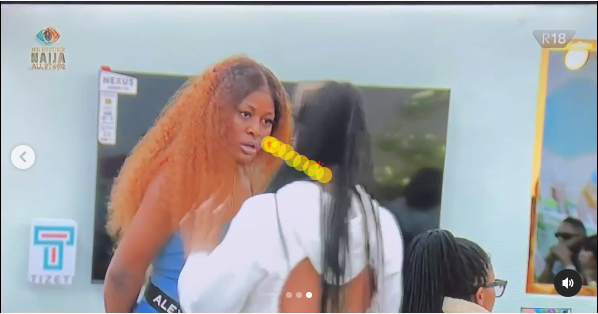 While the trio engaged in an argument that had everyone on the edge of their seats, the atmosphere in the house was charged with strong emotions.
As the housemates gathered for their morning meeting, Alex used the occasion to express her concerns about the team's performance and chances of winning the wager. The crux of the problem was her perception that CeeC and Uriel were not pulling their weight and were not putting in enough effort during task preparation.
READ ASLO: #BBNaijaAllStars: How I once professed love to married man – CeeC
Alex expressed her displeasure by naming CeeC and Uriel, implying that their lack of commitment was jeopardizing the group's chances of success. The accusations caught both CeeC and Uriel off guard, resulting in a heated argument that quickly drew the attention of their fellow housemates.
In response to Alex's accusations, CeeC and Uriel defended themselves vehemently, claiming that they had put in the necessary effort and that they had been unfairly targeted. Both housemates expressed disappointment at being singled out in this manner and emphasized their dedication to the task.
For several minutes, the verbal sparring raged on, with emotions running high as each housemate fought to have their side of the story heard. Tensions reached a boiling point, leaving the rest of the housemates to watch the drama unfold in suspense.