After many Nigerians attacked Tega for allowing male follow roommate Saga to suck her nipples during their truth and dare game on Sunday night, her husband has replied.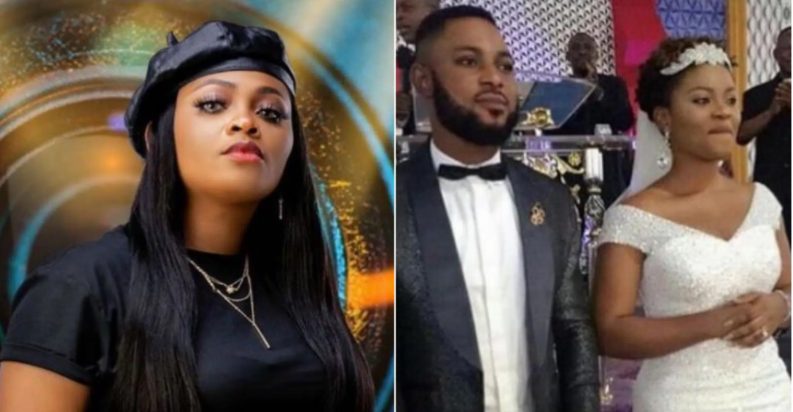 Tega was also dragged after she revealed that she bathes and undresses without being disturbed in the company of her male housemates.
Tega's husband, on the other hand, seems unconcerned with his wife's behavior on the ongoing reality show in a photo uploaded on his Instagram account.
Tega's husband, Ajmoney, claims that his wife is currently providing him with the content he requested.
He went on to say that Tega is an actress, and that if what she did had been a movie scene, she would have done more than what the show's viewers and fans saw.
Viewers should subscribe to Show Max to obtain more than what they see on DSTV, according to the BBNaija house's husband.
He wrote: My wife is an actress, if that was a movie scene, she will still do more. Let's try and subscribe show max. That's was the content I signed for, expect more.