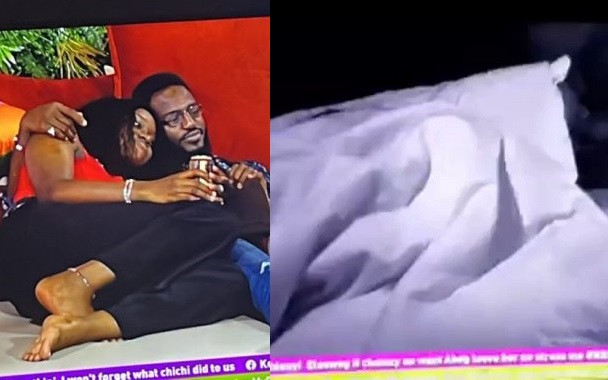 The 'Level Up' BBnaija stars indeed came with a lot installed for the audience.
So far, the housemates have given its viewers non-stop content as the last night was indeed something to talk about.
Read Also: Five-times Grammy winning singer Ashley Judd left her famous daughters out of her will
A video that emerged online captured a rocking duvet which allegedly had Level Up housemates Daniella and Khalid under the sheets.
The first video captured moments Daniella was seen making strange sounds while her partner was not revealed, but many claimed he was Khalid.
Another video that emerged online captured the duvet rocking on Daniella's part of the bed while another Level Up housemate, Amaka, tried to decipher what was happening under the sheet.
Read Also: "Abductors mocks us for raising N1.2M from $100k ransom" – AGN President reveals
There are conflicting views to this situation; some think Biggie chose roommates with great sex desire, while others wish BBNaija organizers had themed the program as hooked up rather than Level Up.