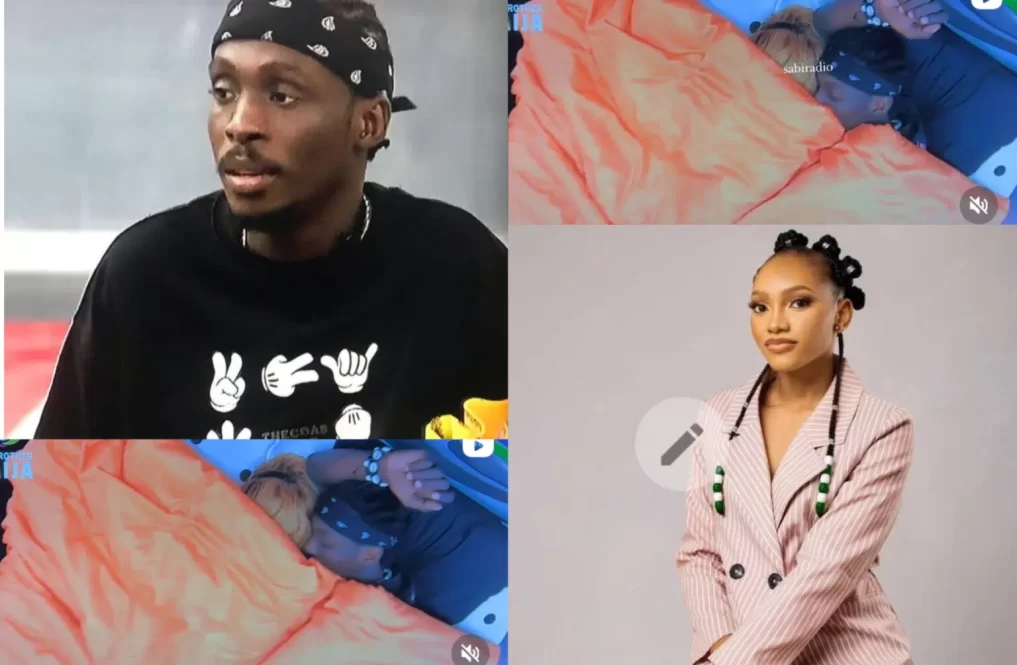 'Level Up' housemates are indeed here for serious business as they don't fail to dish out entertaining content for the viewers.
From fights to romantic moments; truth or dares and kisses under the duvet.
Read Also: Media Personality, Latasha Lagos Reacts After Ali Baba Questioned The Source Of Wealth Of Some Nollywood Actresses
Today was indeed something else as Eloswag who was in a heated argument with Chomzy one minute was in a the duvet with her the next.
Chomzy who was having a conversation with Chi-Chi about the kiss shared by Eloswag and Phyna during the Saturday night party.
Eloswag, irritated with the constant talks, warned them to stop discussing the subject matter.
Chomzy and Chi-Chi, unbothered with his feelings, lashed out at him.
Bella, in defence of her friends, waded into the issue and attacked Eloswag.
The issue escalated from there as Eloswag took offence.
Eloswag warned them to stay away from the matter, and Bella lashed out at him.
She dared him to beat her. In her words, "If I do it, come and beat me".
Sheggz jumped in, and rather than try to calm the situation, he took to his babe's side.
He questioned why Eloswag would respond to Bella's dares.
Read Also: Daniella Edochie hints on dating days after Yul Edochie send stern warning to boys
"How can a babe say come and beat me, and you as a guy will respond to it".
He threatened to beat up Eloswag if he didn't mind how he talked to his babe.
"Do not come near me, I will beat you and go home".
Giddyfia weighed in and pitched a tent with Eloswag.
He stated that Eloswag should be allowed to express himself and shouldn't be shut up.
WATCH VIDEO BELOW