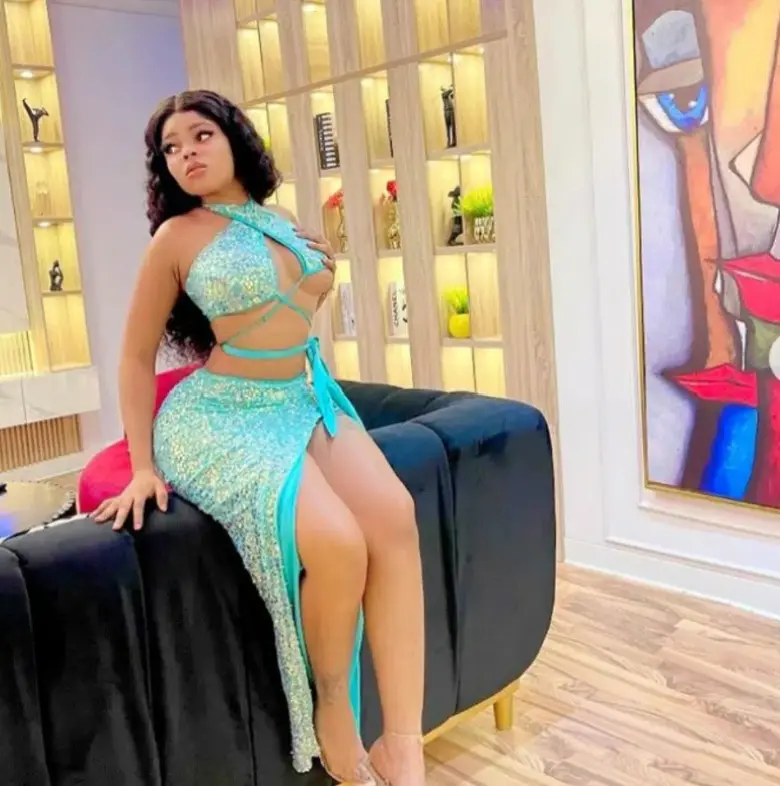 'Level Up' housemate, Chi Chi has escaped disqualification following her fight with fellow housemate, Diana.
Chi Chi who got into a messy fight with Daina over Deji's locker which almost led to throwing punching.
Biggie called the housemate's attention to the violation of one of the house rules on inciting other housemates to violence, on Monday evening.
Read Also: American Singer, Selena Gomez unveils release date for new project with Rema
According to Big Brother, Chichi will in addition to a stern warning, get issued a punishment as a deterrent to other housemates.
With over 20 housemates currently sharing the house, fans expect the show to get more dramatic as the days go by. Predictably, Sunday night got off to a dramatic start after Chichi and Diana dragged each other over wardrobe space. Chichi has since apologized for to Big Brother and Diana for inciting the fight.