The Shine Ya Eye voting results for Big Brother Naija season 6 have been published, and it's clear that the show's winner, Whitemoney, topped the list in every round where he was up for eviction.
Typically, the show's organizers do not reveal the full results until a Housemate is ousted, leaving everyone wondering who would come first and all that on the vote chart.
According to the Africa Magic website, the BBNaija Shine Ya Eye competition included eight rounds and lasted 10 weeks.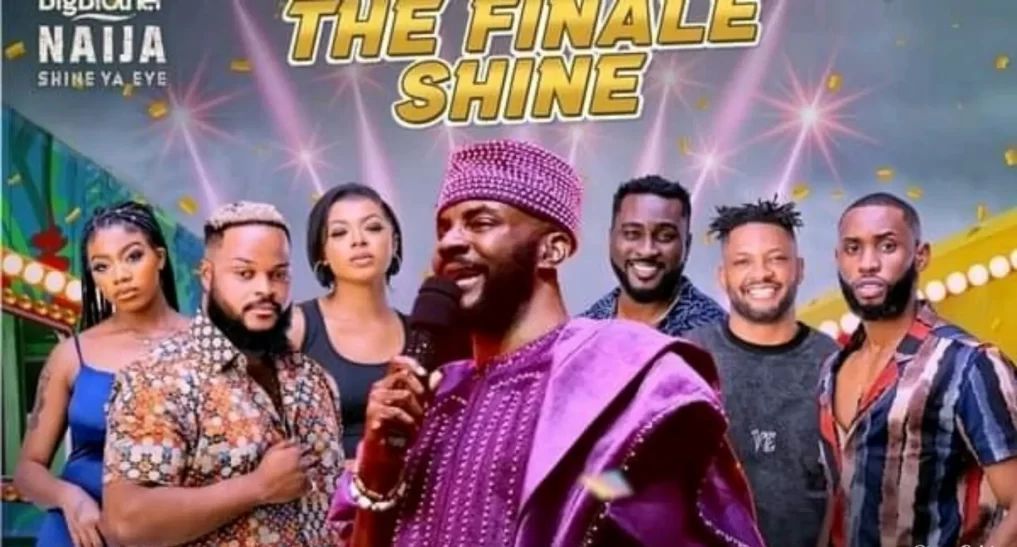 Each round, some Housemates are evicted, with some being evicted and others being saved to remain in the House.
Whitemoney, whose name appeared in five rounds, won the whole competition, with Liquorose, whose name appeared in three rounds, coming in second.
Housemates like Pere, Cross, Queen, Saskay, made an impact in some of the rounds, in which they appeared.
Below are the consolidated weekly Voting results from the 6th edition of Big Brother Naija.
Beatrice – 12.95%
Niyi – 8.34%
Yerins – 7.29%
Round 2
Saskay – 27.14%
Emmanuel – 24.18%
Nini – 17.38%
Tega – 14.61%
Princess – 10.23%
Arin – 6.46%
Round 3
Cross – 38.61%
Queen – 18.64%
Pere – 14.17%
Maria – 13.73%
Sammie – 10.21%
JMK – 4.64%
Round 4
Whitemoney – 32.70%
Liquorose – 12.57%
Pere – 10.92%
Cross – 8.99%
Angel – 7.26%
Queen – 5.44%
Yousef – 4.99%
Emmanuel – 4.67%
Saskay – 4.49%
Nini – 2.16%
Saga – 1.73%
Michael – 1.62%
Boma – 0.96%
Peace – 0.82%
Tega – 0.68%
Round 5
Whitemoney – 39.57%
Liquorose – 19.40%
Queen – 14.43%
Saskay – 10.37%
Saga – 8.20%
Jackie B – 4.26%
Jaypaul – 3.77%
Round 6
Cross – 30.60%
Emmanuel – 24.89%
Angel – 16.22%
Saskay – 15.41%
Yousef – 12.88%
Round 7
Whitemoney – 46.87%
Pere – 25.31%
Angel – 14.63%
Queen – 9.08%
Nini – 2.16%
Saga – 1.95%
Round 8
Whitemoney – 47.00%
Liquorose – 22.99%
Pere – 14.77%
Cross – 6.44%
Angel – 5.37%
Emmanuel – 3.43%