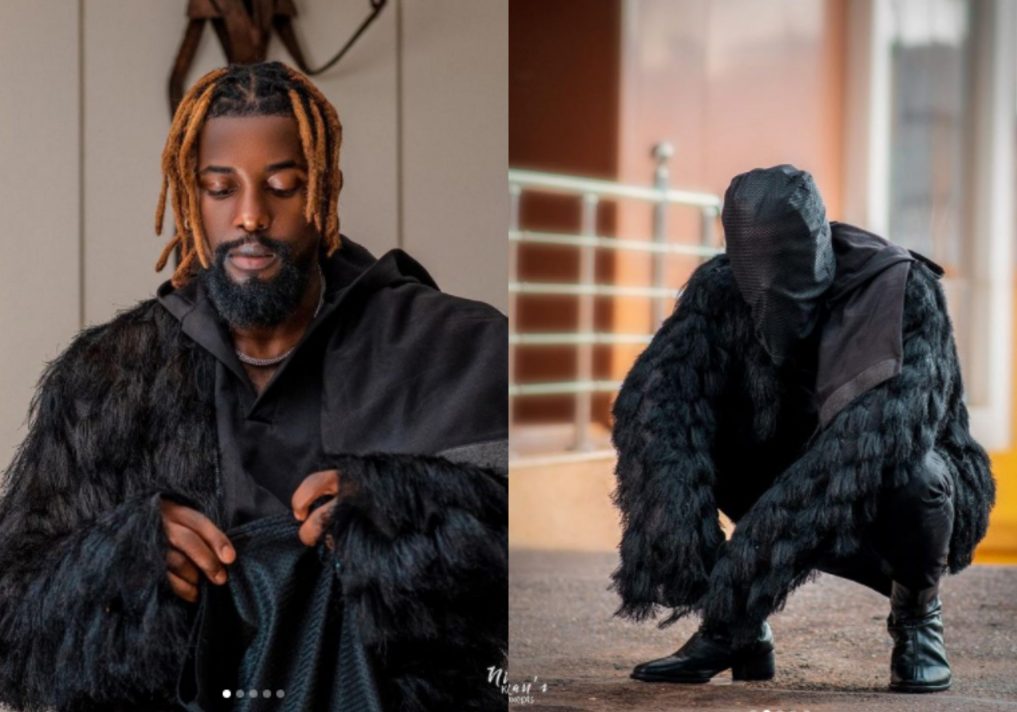 No, the headline isn't a shade at Big Brother Naija season 6 contestant, Michael Ebuka Ngene.
Is it probably a way to get your attention? Maybe, but his masked face attire got out attention and we couldn't help but share the photos to you all.
The energetic singer is well known for his slogan, "don't fvck with me" as it was his favourite line during his stay in the BBNaija house.
Michael Ebuka proves he isn't here to play with anyone with these batman/Kanye West inspired outfit.
He rocked a mask, furry coat, high boat and a pencil jean, all in black color. His poses made the photo more daring and captivating.
Many have dubbed him the "Kanye West of Enugu" due to the kind of vibe he exudes.
"a King never shows his strength where no enemy is present. i have a job to be myself and i'm clocked in for life, so excuse me; i have work to do" The Enugu born media personality tagged the photos.
See them below and tell us what you think: