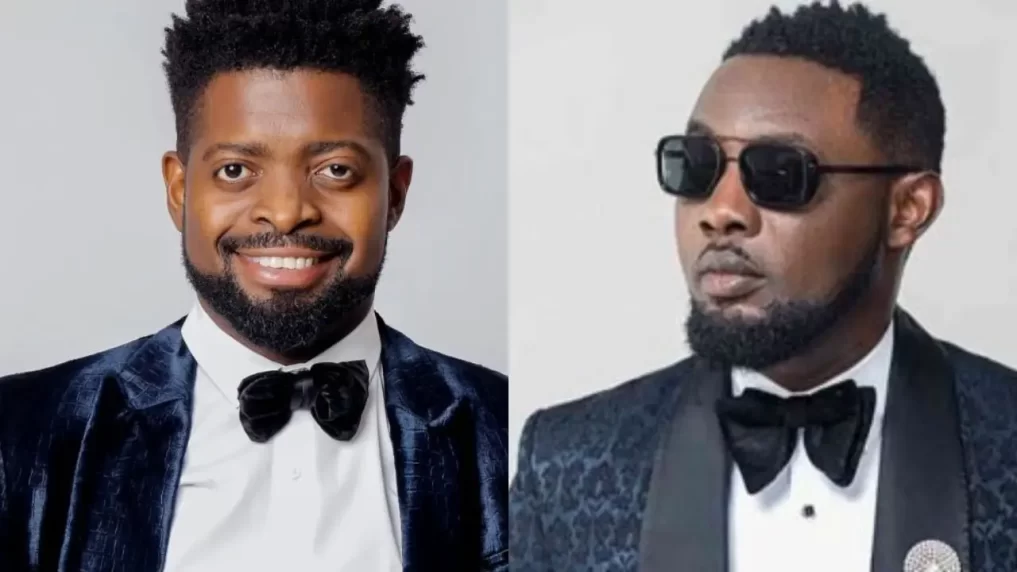 Legendary Nigerian comedian Bright Okpocha, popularly known as Basketmouth, has opened up about his long-standing beef with fellow comedian Ayo Makun, aka AY.
Okpocha disclosed in an interview with media personality Ebuka Obi-Uchendu on "Bounce Radio'' that he stopped dealing with AY after he leaked a secret to his lawyer, Magnus.
Basketmouth tagged the act as disloyalty, noting that he does not joke with loyalty.
ALSO READ: "I WAS HUMILIATED AT BASKETMOUTH'S WEDDING" AY MAKUN CONTINUES TO RECOUNT FEUD WITH HIS COLLEAGUE
The comedian said:
"You know funny thing is, I was like the next time that anybody will throw this question at me, I'm going to throw it away and say I don't want to talk about it. It's nothing. But the thing is, let me tell you since we are here. Friendship for me is everything, you know! My manager as of today I've known him all my life, you know. Everybody around me, I've known forever, down to my lawyer. My lawyer, I've known for about 33 years. I don't mess around with friendship and loyalty. He came into my space and messed around with loyalty."
Interrupting, Ebuka, in a bid to get better clarification, asked, "How so?"
Basketmouth continued:
"He said something that he wasn't supposed to say that was going to now cause a rift between me and that person."
Again, Ebuka interrupted: "Is it Bovi?"
Basketmouth replied:
"No, funny enough it's something entirely. I don't want to get into the entire details but it was Magnus, my lawyer. So, he said some things that I said to him personally and said it to Magnus. And he wasn't supposed to say it to Magnus. And, Magnus called me and was like….. Up until that point, AY and I were hundred percent cool. This happened a long time ago."