Chrome browser is one of the leading browsers on the web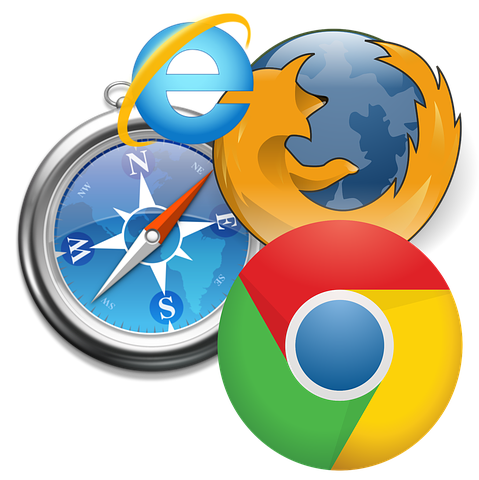 Over the past decade, Google Chrome's popularity has grown like wild fire, third-party associations in the form of extensions, apps, and software have also increased.
Personally, I find it comfortable to use chrome browser, if you also enjoy using the Google Chrome as your default web browser, then you might want to take some steps to ensure that it's extra secure.
This can be helpful in a world where hackers are always after passwords and can easily spoof websites to look like the real thing.
There are lots of tools built right into Chrome by Google that can help with that protection.
READ ALSO: Billions of Google Chrome Users At Risk of New High-Level Hacks | Here's What You Need To Do
From Safe Browsing to encrypting passwords and more, we at Glamsquad Magazine got you covered, we've curated five easy ways to dramatically increase security in Google Chrome.
Designed for more than just speed, Chrome advanced security features offers a very safe browsing experience.
Chrome also allows you to control what information you share online, keeping your personal information private.
To help protect your browser, here are 5 tips to make the browser more secure.
1- Avoid Visiting Insecure Websites:
It is highly risky to send sensitive data to a website with an insecure connection. Google warns its users before hand of any potential harm when they land on websites or a specific page that provides an insecure connection.
It's advisable for one to avoid these unsafe websites unless you have to, and if you do, don't add any personal information.
Furthermore, if you're the type that usually use and save the same your credentials (such as a username, email, and password) on most websites, you should avoid using them on such websites.
Notifications are normally sent to users from Google of a secure connection, by showing a padlock symbol which appears behind the address bar, and the URL begins with "HTTPS", most of the time.
2- Using Chrome's Safety Check:
There is a built-in tool attached to Chrome browser that allows you to test how secure your browser is.
This tool helps you identify any data breaches, malicious extensions, the strength of your saved passwords, available browser updates and the type of protection you are using in your browser.
In order to run a security check, follow these steps:
1. Navigate to Chrome's Settings.
2. Under Safety check , tap on Check Now.
Chrome alerts you about your weak security areas in a few seconds. Regularly running safety checks will ensure your safety.
3- Change your Safe Browsing Settings:
This tip is one that's enabled by default but can be tweaked for enhanced security.
Click the "Three Dots" at the top right of your screen, choose Settings, and then head to Privacy and Security followed by Security. There will be a section for Safe Browsing.
You'll want to choose the Enhanced Protection option. The Standard Protection on as default, but switching it over to enhanced can give you better protection against dangerous websites, downloads, and extensions. Chrome will even warn you about password breaches.
Chrome might send your URLs to Safe Browsing to check it across threats. The data will be temporarily linked to your Google Account.
4- Encrypt Your Data:
Google Chrome has a new option to encrypt all your username and password. If you use Google's service to save your login credentials, encrypting the data is the best way to go. To enable it, go to Chrome Settings→ Sync and Google Services→ Encrypt Synced Passwords with Google Account.
This option will save your passwords in Google's servers, behind their own encryption methods.
Making it a lot difficult for hackers to access your passwords as they will be encrypted in transit, but chances are that Google might also be able to read them.
5- Incognito mode:
For added privacy, Chrome also offers incognito mode, which allows you to browse without recording your history or storing cookies. This is a great way to keep your browsing history secret and keeping your computer or smartphone safe.
It's paramount we secure our browser to avoid glitches. Hopefully this article would aid us in doing so.