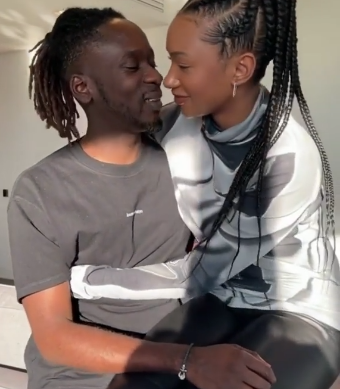 Lover girl and billionaire daughter, Temi Otedola has shared new loved-up video with her man, Mr Eazi.
Temi shared video of them having a good time and Nigerians have taken to social media to react.
Watch the video below:
Read Also: Nigerian Actresses To Watch Out For In 2022
View this post on Instagram
One Israel Martini wrote, "Only mr Eazi can give me relationship advice on this Instagram that I will take."
"When last did Easy dropped a song " Another user wrote.
"Are they married?" one Emere Ujunwa asked.
Read Also: Mr. Eazi's Jungle-Themed 30th Birthday Bash – Hit or Miss?
One Sunny wrote, "Love is sweet when you're with the right person"
"Enjoy dear, it's not Easy for mr easy to quit music for relationship" another user wrote.