Apple will include a new digital driver's license functionality in iOS 15, which will be available in 2022.
The Digital Driver's License from Apple
Apple stated earlier this year that they are collaborating with Arizona, Connecticut, Georgia, Iowa, Kentucky, Maryland, Oklahoma, and Utah for their new state IDs and driver's licenses functionality in Apple Wallet.
Residents of the aforementioned states will also be among the first to use a digital driver's license.
As previously revealed, the functionality would make use of Apple's Wallet app, allowing iOS 15 users to save their digital identification for use at airport security checks.
With a digital driver's license ID, iPhone and Apple Watch users will only have to present it when asked during checkpoints; however, it will only be available at participating airports.
Regardless, Apple's much-anticipated digital driver's license wasn't the only thing that didn't make it into the formal iOS 15 launch. Some significant features announced on stage were also missing.
The majority of the additional capabilities were added via updates, with others set to appear in the future iOS 15.2.
Apple is still promising that other features of iOS 15 will be available "later this autumn," such as Universal Control for users who want to control their Macs and iPads with the same keyboard and mouse.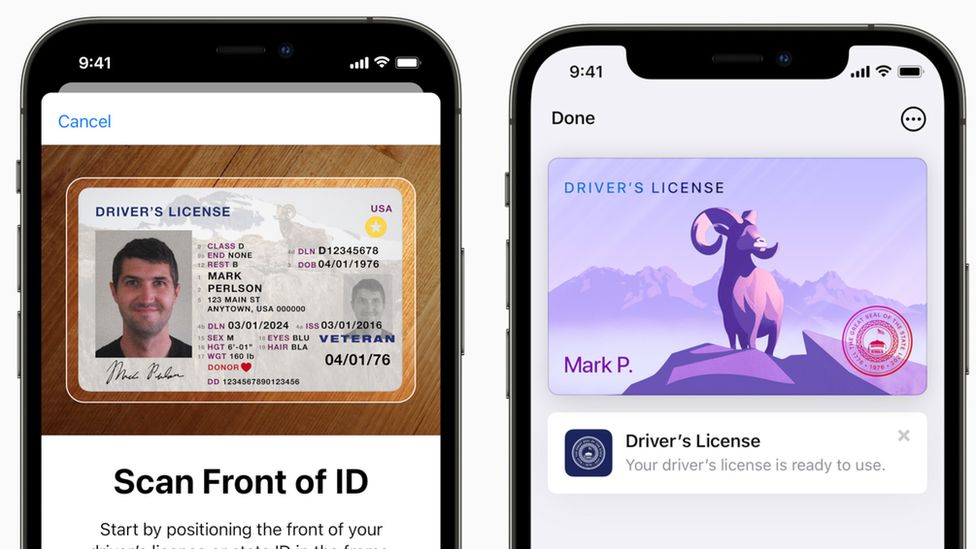 The Digital Driver's License from Apple will be available in "early 2022"
Despite this, the digital state ID feature was supposed to be available in late 2021.
Though not officially announced, an update to Apple's iOS 15 page suggests that it will be delayed.
The change in release date was caused by revelations that Apple will seek "tight control" over how their partnered states roll out the functionality, which was previously expected to arrive late this year.
Earlier this month, it was revealed that Apple's contract with their partner countries is growing increasingly restricted.
According to CNBC, the contracts obtained from Kentucky, Arizona, Georgia, and Oklahoma demonstrate that Apple has "sole discretion" over how each state markets the program, its performance, and even the day on which the program would be launched with devices labeled as compatible.
Though Apple will choose the launch date, the state—the taxpayers—will be responsible for paying the program.
Apple is still undecided about when digital driver's licenses and state IDs will be available on iOS 15. The page from iOS's "All-New Features" section still indicates that the anticipated functionality will be available "late 2021."
With the holiday season quickly approaching, it will be more difficult to establish a program like this since a swarm of people celebrating holidays and leaving on vacation will build-up for the rest of the year.
Such regulations will necessitate the involvement of the government, but Apple aims to keep the program launch brief and uncomplicated.