Actress Halima Abubakar has been threatened with legal action for defamation by Apostle Johnson Suleman, President of Omega Fire Ministries Worldwide.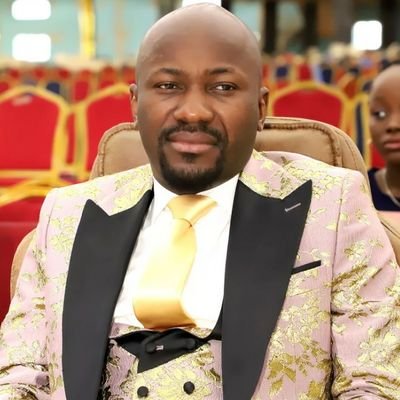 On Instagram, Halima has repeatedly threatened the cleric she claims to be her lover.
The 37-year-old woman who called the Apostle a "diabolic" claimed that the reason she agreed to date the cleric was that he told her he had divorced his wife at the time.
Halima claimed she became seriously ill after her relationship with the Suleman ended and dragged Shan George, another coworker, into the drama.
The cleric threatened to sue the Halima for defamation in response to the accusations through his legal team.
Apostle Johnson Suleman issued a cease-and-desist order to the actress in a letter titled "Defamatory Statements Concerning Apostle Johnson Suleman; Notice to Cease and Desist," dated September 28, 2022, warning her to stop criticising him or face legal repercussions.
The letter read: "Dear Ms Halima Abubakar, Our client is an Apostle and Senior Pastor of the Omega Fire and Miracle Ministry International, with branches in all states of Nigeria and several countries of the world. By virtue of his Apostolic caling and reach he has several millions of followers who look up to him and his ministry for spiritual guidance and direction.
"It is our brief that you caused to be published malicious, defamatory and demeaning statements about our client in several micro-blog sites, chiefly Gistlover, and your Instagram handle halimabubakar, which have wider reach within Nigeria and the world.
"The statements, with their imputations, include the following; "Shan, you said you don't thinkl am smart? lol ask sule. At your big age I'm glad gistlover sent that list. Thank you gistlover for calling me out. I make up lies for myself and others. Never. Godspeed, gistlover. But your list smal for real! Johnson try me."
Suleman is not new to controversy. For several years, he has been facing allegations of sexual involvement with Canada-based singer Stephanie Otobo.
The cleric made headlines once more in July 2022 when a blog alleged that he had an affair with several Nigerian actresses, including Halima, Georgina Onuoha, Queen Nwokoye, Shan George, Iyabo Ojo, Angela Okorie, Vivian Metchie, and Mercy Johnson.