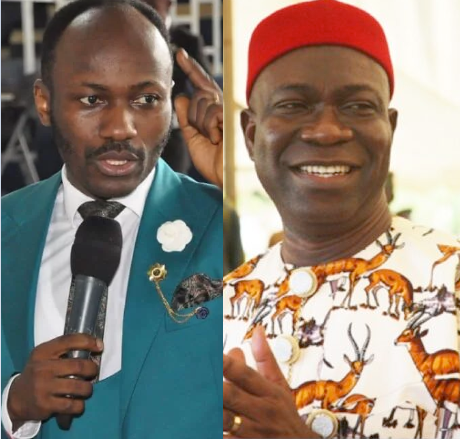 Glamsquad reports that Apostle Johnson Suleman is facing backlash after taking to Twitter to pray for Ike Ekweremadu and his family.
READ ALSO: Biography Of Ifeanyichukwu Arthur Okowa, PDP Vice Presidential Candidate
Former Deputy Senate President Ike Ekweremadu and his wife Beatrice were arrested in London by the Metropolitan Police for alleged child organ harvesting conspiracy.
The Ekweremadus needed the boy's kidney for their daughter, Sonia, who has kidney disease.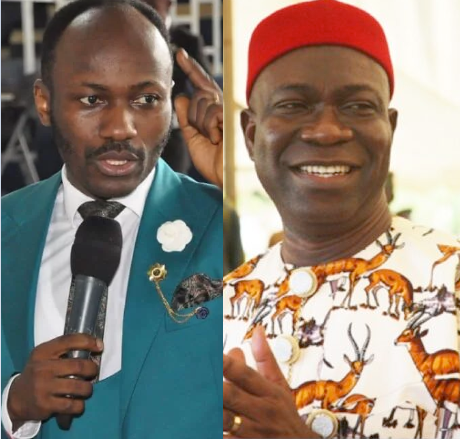 In response to the news, Apostle Suleman tweeted:
"Heard about the former deputy senate president's troubles, may God see him through…may God protect their child and spare her life. Thank GOD for sparing the life of the minor who was about to be used. May God assist them in doing the right thing. This too, will pass!"
"Take your hatred to court," Apostle Johnson Suleman says to those who criticize him after he prays for Ike Ekweremadu.
READ ALSO: Biography Of Kizz Daniel: Net Worth, Songs, Age, Twins, Father, Brother & Facts
His tweet drew mixed reactions, with some criticizing him for praying for someone who allegedly committed a crime.
"I just made a prayer for all those involved in the issue of the former deputy senate president and I see reactions.. since you have become the law court, take your hate somewhere else and don't join those I have blocked.. even a confirmed thief on the cross, Jesus prayed for him," Suleman responded.