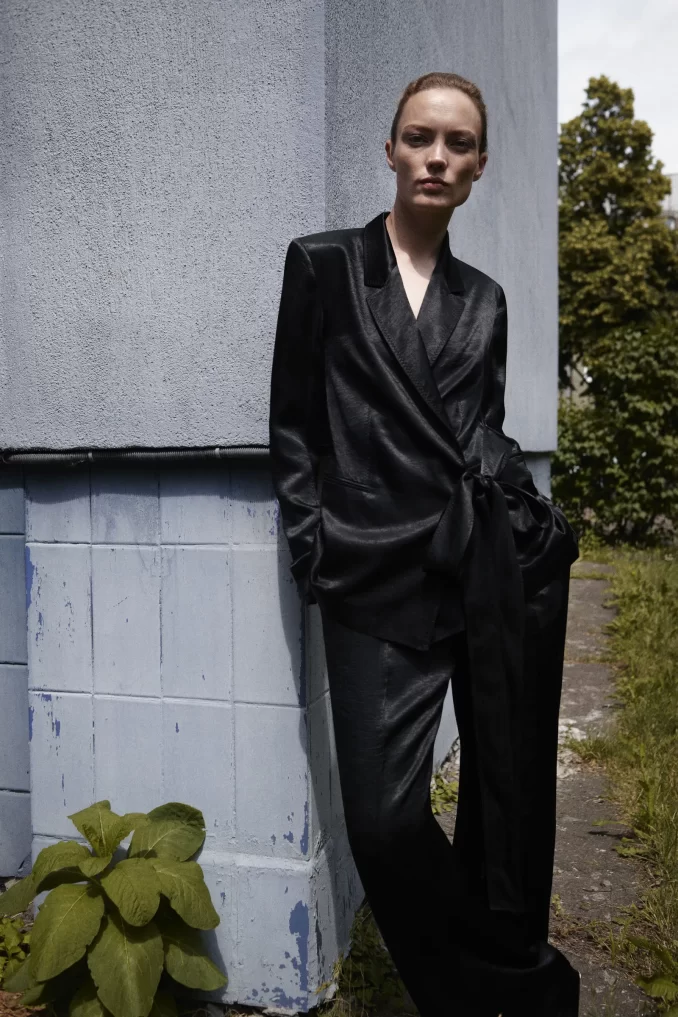 The Anna October RESORT 2024 Collection stunningly encapsulates the essence of resort wear with its exceptional blend of elegance and playfulness. Designed for the modern, sophisticated woman who seeks both comfort and style, this collection effortlessly combines luxurious fabrics and innovative silhouettes.
Read Also: Erdem Resort 2024 Collection
From flowing maxi dresses in vibrant floral prints to tailored jumpsuits in bold geometric patterns, the pieces exemplify Anna October's signature aesthetic: feminine yet empowering. The attention to detail is impeccable, with meticulously hand-sewn embellishments adorning several garments.
Each outfit exudes confidence, offering versatility that can seamlessly transition from a casual beachside gathering to an upscale soirée. With a focus on sustainably sourced materials, Anna October continues to impress by melding ethical fashion practices with timeless design elements that make the RESORT 2024 Collection an irresistible addition to any fashion-forward wardrobe.
Read Also: Proenza Schouler Resort 2024 Collection
See collection as compiled by VOGUE