So, its now very easy for women to be very much fashionable, with the affordability and availability of their clothes, the variety of designers whether there or here, you would assume that every woman would be fashionable or infact somewhat stylish.
But, i've learned to differ, as these things only make women very much lazy when it comes to acquisition of unique attire or style, especially with the ankara trend.  I love ankara, it obviates a love for everything afrocentric, but for some reason women seem to use these beautiful fabrics to do seemingly fashionable pieces, but no stand out pieces.
So if you're interested in rocking ankara but rocking it with a difference, here's a few items you should acquire;
• CUTE SHORTS:  People have assumed that when it comes to African fabric whatever you use it for has to be something ceremonial i.e. something you can't really wear on achillout day but more for a wedding or a fabulous event. But true patriotism only comes when you can rock our fabric even in the simplest of manners, even in your everyday life. So why not make a pair of cute shorts which you can pair with blouses, shirts, cardis or what not and rock 'em on your day or even night out with the girls or a luncheon of sorts, or to the beach and so on, and enjoy the fabric to the fullest.
• JUMPSUITS: Jumpsuits are like stylish food for the comfort lovers, so if you are a comfort freak but also a stylista get your material and create some beautiful jump suits whether they are pantsuits or short suits as long as they are in jump mode they are amazingly different from the norm.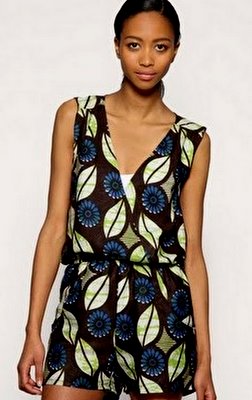 •
BLAZERS:
Who said blazers have to be corporate and absolutely westernized?? So mix oreven totally incorporate your fabric into an amazingly sexy blazer and rock emto the best of the best of events.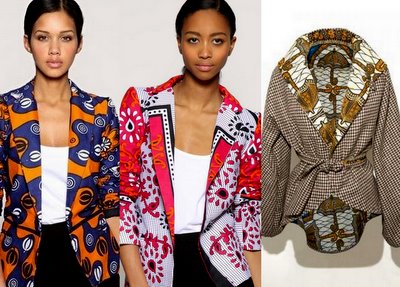 •
NOT JUST ANY DRESS:
Dresses are the most common things to create with your fabric and that is absolutely ok with me but instead of doing the normal empire waist, long dress,try something edgier something different and mix the somewhat westernized styles or fabrics such as silk, velvet and even leather with the African material.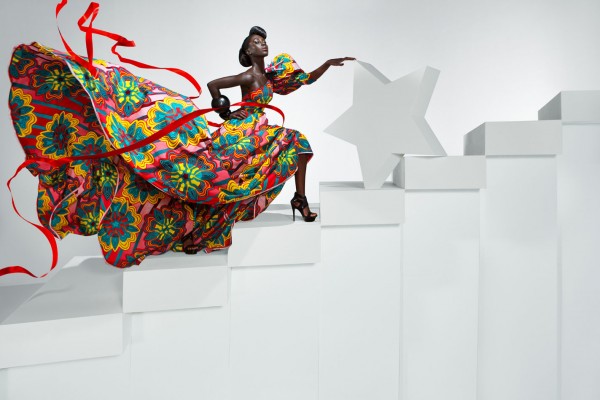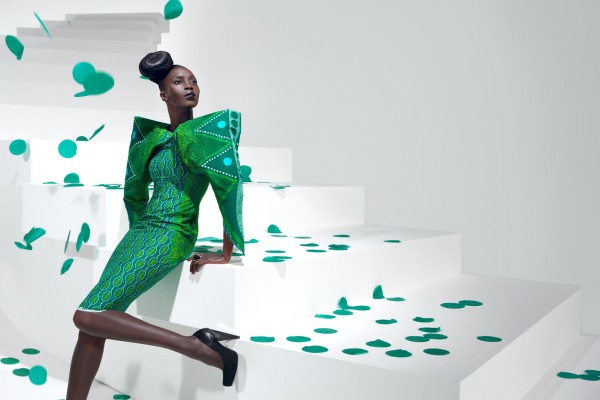 BAGS: These are my favourites, bags made of kente, damask or even Ankara gotta love it. Anyone and everyone who has style should have something of the form, and when the dress, the shoe and bag is being nod together, my God that person will be the lady of the day.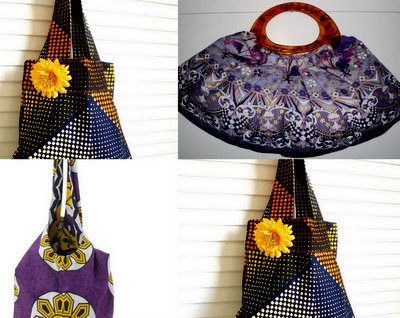 •
PANTS
: was the first to do this to my knowledge and I totally acknowledge em for it, African material skinnies or in some other designers cases fled or may beeves straight, loves it.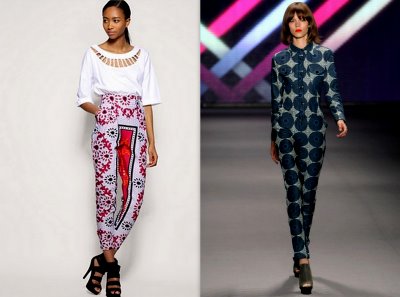 HAREM: Harems haven't been totally accepted for some reason but I think they are absolutely gorgeous and especially when made in our ethnic material even better,so try to make or even buy em, they are comfort food for the edgy African fashion patriot.
• ACCESSORIES: Ituen is one of my favourite people to do this and I totally Loves It, every African woman should have some African material accessories ranging from necklaces to bracelets, to headbands and what not, every African woman should have one or if possibly more of the above.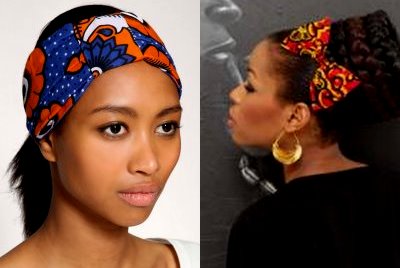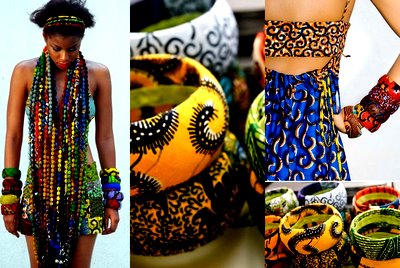 SHOES: Luckily affordable stores like A SOS have provided shoes draped in beautiful African fabric, which to me is the highest phase of African fashionistas patriotism. So if you have all of the above and you want something edgier try sewing on some to your shoes or buying them off a sos or some other innovative stores.

TEES: This is the cutest of the lot, with seemingly simple tops with beautiful African detail, Loves It. Pair it with a pair of jeans and you're good to go, being a patriot even in your simplicity. like the tees by aim as in these photos, a Nigerian label by Tayo sonekan.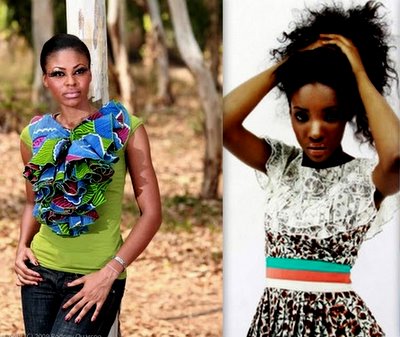 Related articles across the web