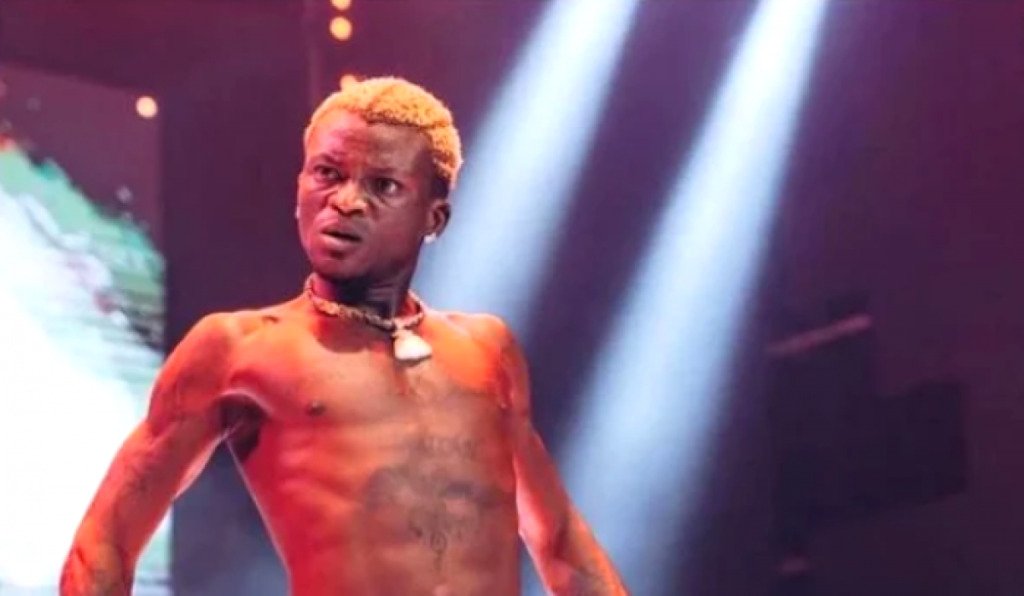 Controversial Habeeb Okikiola, a.k.a. Portable, a Nigerian singer and songwriter, was stoned on stage by enraged fans in Lagos State's Agege district on Friday, glamsquad reports.
READ ALSO: Portable denies reports that dancer, Pocolee and rapper Olamide helped him on his journey to fame
Portable was enlisted for the show titled 'Afro and the Beats,' which was held at the Agege Stadium.
The show's organizer, singer Adekunle Temitope, better known by his stage name Small Doctor, introduced Portable to the audience, but he was roundly rejected by the audience.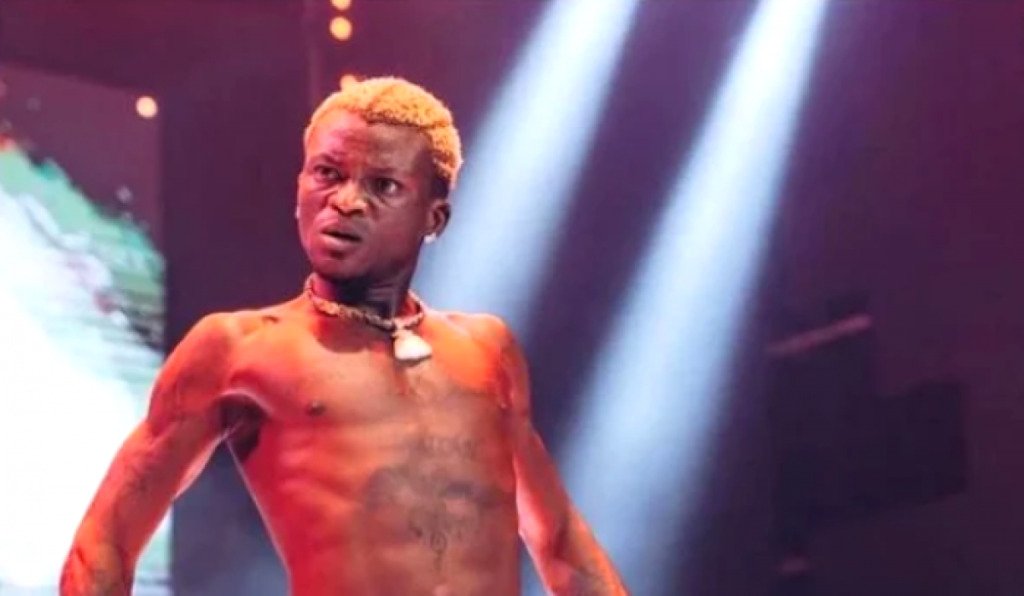 In a viral social media video, the singer was seen telling the audience that they had "invited a madman" after being rejected and stoned with plastic bottles.
"Agege, the devil cannot build a house near Jesus," he said. Know what you're doing; you're the one who invited a lunatic. You will witness insanity."
Small Doctor could also be seen pleading with the audience to remain calm. "It won't be well with anyone who disrespects you, do you want to put me to shame?" he says. Please don't be upset."
However, the irate audience insisted that Portable leave the stage.
READ ALSO: I'm madder than Hushpuppi – Singer, Portable says as he goes shopping with legit money (video)
Remember how Portable cursed Small Doctor on Thursday, claiming to be more popular than the Fuji pop musician in Agege.
It is understood that the Agege fuji pop musician's fans interpreted his remark as disrespectful to the region.