Angela Okorie's Biography and Rise to Fame As a Nollywood Actress
Being one of the most sought-after actresses in Nigerian cinema  is no simple achievement. Still, this beautiful actress has managed to reach the pinnacle of her career via devotion, hard work, and natural talent, among other things. Angela Okorie's biography sheds additional insight into the actress's considerable abilities. Since beginning her career in Nollywood in 2009, she has appeared in more than 100 films to date. With her amazing appearance, it's no wonder that she had a successful modeling career before pursuing a career in the entertainment industry.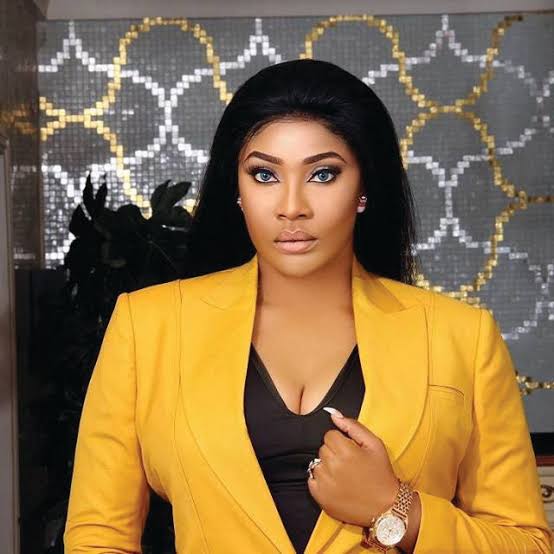 Along with her musical endeavors, she has aspirations to one day work in film production. Angela is gorgeous, talented, and fearless. Thus the issue is, what is it that she isn't capable of?
What Country Does Angela Okorie Reside In?

Although her given name can determine her tribe in Nigeria, the Nollywood diva was not always based in the country's eastern region, as her name suggests. She was born in a nearby nation, where she spent her childhood and adolescence.

Originally from Cotonou, Benin Republic, Angela Okorie is the third of her parents' five children. She was born and raised there. She is originally from the village of Ishiagu in the Ivo Local Government Area of Ebonyi State, Nigeria. The actress was born on the 17th of August in 1986 in Cotonou, Benin, and then returned to Nigeria to pursue a modeling career there.
Educational Background

Although she had her primary and secondary school in Cotonou, she has completed her university studies in Lagos, Nigeria, where she currently resides. As an experienced and well-trained performer, Angela's ability to shine through is one of the reasons she has maintained her popularity. She is not just an actress, but she was also previously trained as one.
Following her foray into acting, Angela returned to school to get a degree in theatre arts at the University of Lagos. Before coming to this position, she had already attended and graduated from Lagos State University, where she had studied public administration. All of her educational qualifications have made a significant contribution to her professional achievement in the entertainment industry.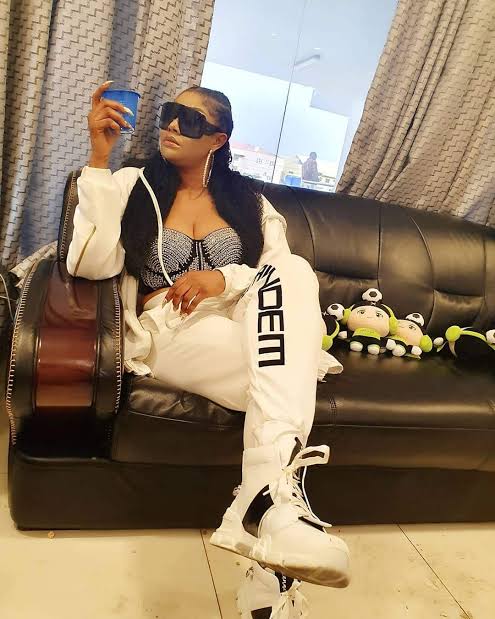 Her family is a close-knit group of people that adhere to strict Christian ethics.
Even though she is quite popular, it is clear that Angela comes from a very close family with a very traditional upbringing. When you consider all of the feelings she has stated online and during interviews, when talking about her personal life, marriage, and her desire to pursue a career in gospel music, it is clear that her parents ingrained Christian beliefs in her from a young age. She also revealed in a 2014 interview that her mother felt uncomfortable with her performance based on her religious convictions. This is one of the reasons why she will never appear in a film in which she is naked, no matter how much money is offered to her.

Angela's sister surprised her with a pleasant surprise at her home on her birthday in 2020 to commemorate the occasion. Angela expressed her thanks for her sister in an Instagram post on the same day, underlining the amount of affection she receives from her extended family.
Her beginnings in Nollywood and her rise to stardom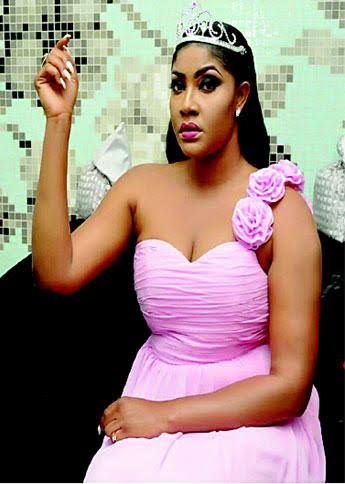 Her biography makes it apparent that she tried her hand at modeling before leaping into the field of acting. With such beautiful features as hers, it was assumed that she would have a significant amount of success in her modeling career, which she did, modeling for large brands and corporations.
After more than a decade of modeling for the Orange Drugs Company (the makers of Delta soap), Angela chose to seek a career in the entertainment industry. Her debut film performance was in the 2009 film "Sincerity," where she played the lead part. While Stanley Egbonini served as the film's producer, Ifeanyi Ogbonna was credited with the role of director. In a cast that included talents such as Oge Okoye, Chigozie Atuanya, Yemi Blaq, and Nonso Diobi, it was a promising start for the fledgling actress at the time. She did a good job the first time, and after her debut role, Angela began receiving calls from producers, which led to her booking and filming many other functions.
Her big break into the spotlight occurred in 2011 when she appeared in the film "Holy Serpent." In the movie, she portrayed the role of a country girl who fell in love with and married Kenneth Okonkwo, who played her husband. For Angela Okorie, there has been no turning back since that time. In a 2014 interview, she revealed that she has appeared in more than 100 films, which she had previously denied. The actress also spoke about her religious and cultural upbringing, which she claims is one of the reasons she will not appear in films without covering her body only to gain popularity.
Which of Angela's works are the most well-known to date?

Angela Okorie has achieved success in various fields, including acting, modeling, artistic direction, writing, and music. She is really enthusiastic about her work, which is one of the reasons she has achieved such great success. Some of her most well-known works are as follows:

Angela Okorie is now a recording artist who has released one studio album.
Angela had always shown a desire to pursue a career in music, even when she was just starting the Nollywood industry. Her mother had stated that music has always been a part of her life, even when she was growing up, and that she has composed a large number of songs intending to publish an album one day. She also sang in the choir while growing up, and she continued to do so until she moved to Nigeria to pursue a modeling career.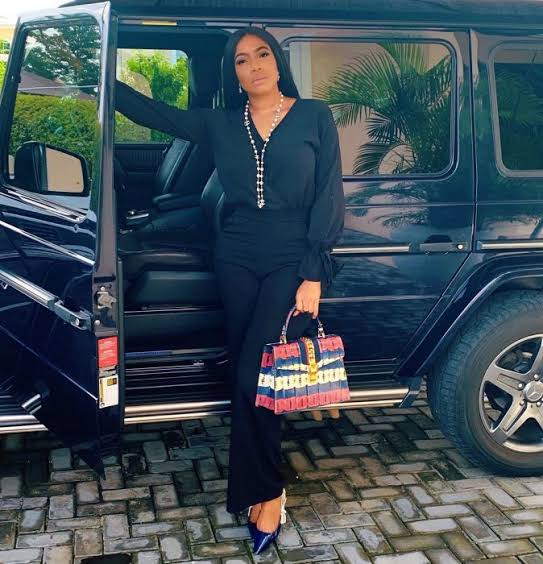 Her long-awaited debut album was finally released in 2020 after great anticipation. Ten songs are included in this collection, including some that have just been released, such as "Baby Chchu," "Ibukun," "Vibes," and "Light in the Dark," among others.
Deals with endorsement companies, awards, and other honors
Angela has received her fair share of awards and recognition in the entertainment industry, which is not surprising for someone who has achieved such great success. A few honors she has received include the Africa Movie Academy Awards for Best Upcoming Actress in Nigeria, the City People Entertainment Awards for Most Prominent Actress, and the City People Entertainment Awards for Best Supporting Actress in an English film. In 2015, she was also named Best Supporting Actress in an English film at the City People Entertainment Awards. To Angela's list of accolades, she has also received the Best Actress in a Leading Role at the Africa Magic Viewers Choice Awards and the Best Actress in a Supporting Role at the Africa Movie Academy Awards, among other honors.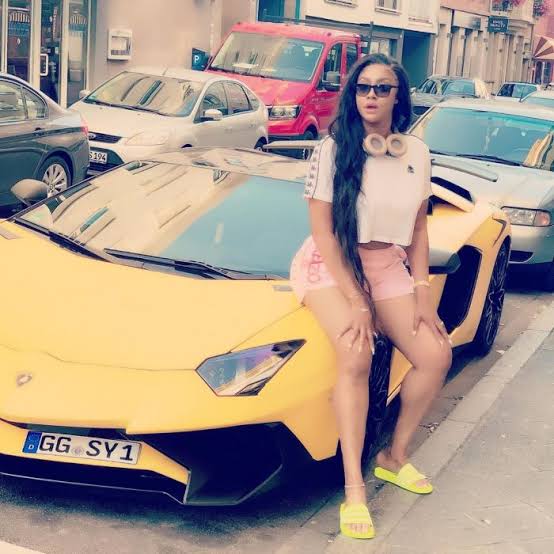 According to all indications, the actress began winning awards during her early years as a newcomer to the industry. So far, it has been a rollercoaster ride of success after success, with no sign of slowing down.
One of her greatest passions is helping the less fortunate. She has expressed an interest in becoming a United Nations Ambassador and providing assistance to the less fortunate in the future. For the time being, there is no known endorsement arrangement associated with her name.