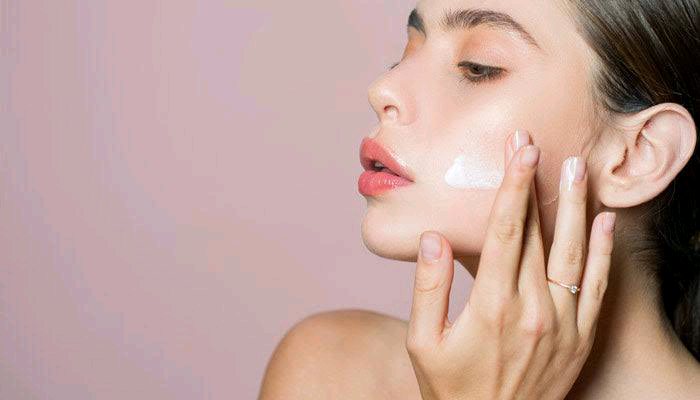 Moisturizing your skin is a very important way to keep your skin young and healthy.
The most important organ of the human body is the skin and it plays an important role in keeping the the body feeling young and alive.
Using body moisturizer everyday should be a necessity, as food is necessary for the human body to function properly, a good moisturizer should be essential to the skin.
Read Also: How to care for your lips during the hot weather
When picking a good moisturizer ensure you go for one that contains vitamins and SPF 15.
Moisturizer can be used after a hot shower, after shave or exfoliation. Here are benefits of moisturizer;
It reduces blemishes
Hydrated skin appears healthy, energetic, and youthful. This radiance can help to conceal minor flaws and balance out skin tone. Tints and self-tanning ingredients are found in many moisturizers, which help to disguise blemishes, discoloration, redness, and dark spots.
In addition to having smoother, softer skin, the appropriate moisturizer can also help you achieve a more even skin tone.
Read Also: Best moisturizer to use for your skin this year
 It helps prevent skin dryness
Moisturizers are creams that keep your skin from drying out. Whether it's the cold or hot weather, frigid air or scorching heat, your favorite hot showers or regular cleaning, the environment can dry up your skin and cause skin issues.
Dermatologists always advise patients to moisturize after washing their faces because the moisturizer keeps the water in the skin, which is necessary for the skin to stay healthy and avoid dryness.
 It gives you a smooth base for your makeup
Moisturizer is also needed when applying makeup because it gives a smooth base. The moisturizer softens the skin and prepares it for the product you are about to apply on your face. It also protects the skin cells from makeup products.
It helps fight acne
When the skin is hydrated, it stops the from producing more oil than it needs. While excess oil is usually the cause of breakouts, dry skin can cause your skin to generate more oil, which can contribute to acne.