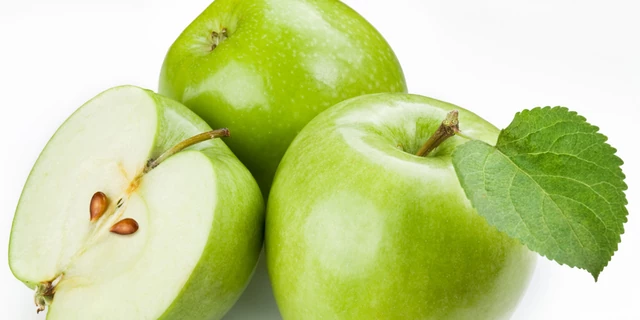 Apples are a great source of antioxidants, fiber, minerals, vitamins like vitamin C, vitamin A, and vitamin k, as well as a variety of other vital components that are beneficial to your health and, ultimately, keep the doctor away.
Read Also: How to prevent hair breakage and dandruff
It serves a good purpose in the skin as well as the hair. Here are it's benefits;
Fights against ageing
The deoxidants present in green apples delay ageing and prevent your skin from premature ageing. Vitamin A, Vitamin C, and phenol strengthen your body to fight out wrinkles, fine lines and dark circles. The deoxidants curb skin damage and value the quality of the skin
Enhances hair growth
Loaded with an array of different ingredients, green apples strengthen your hair and enhance growth. Having an apple should be encouraged if you want long tresses. It can reduce your hair fall and give a thumbs up to the volume of your hair.
Dandruff control
The paste made of green apple peel and leaves can control dandruff. Try this paste if dandruff is a concern in your life. The green apple juice also reduces dandruff if applied to the scalp regularly.
After a long day, it's believed that apple can help keep your skin glowing. It improves Your Complexion. It also hydrates The Skin, that's were the anti aging comes in. It offers Protection From UV Rays.
Read Also: How to get rid of dandruff for good
Here are more things it's good for;
Treats Acne, Blemishes, And Dark Spots.
Works As A Natural Toner.
Reduces Puffy Eyes And Dark Circles.
Keeps Your Skin Supple.
Works As A Moisturiser.