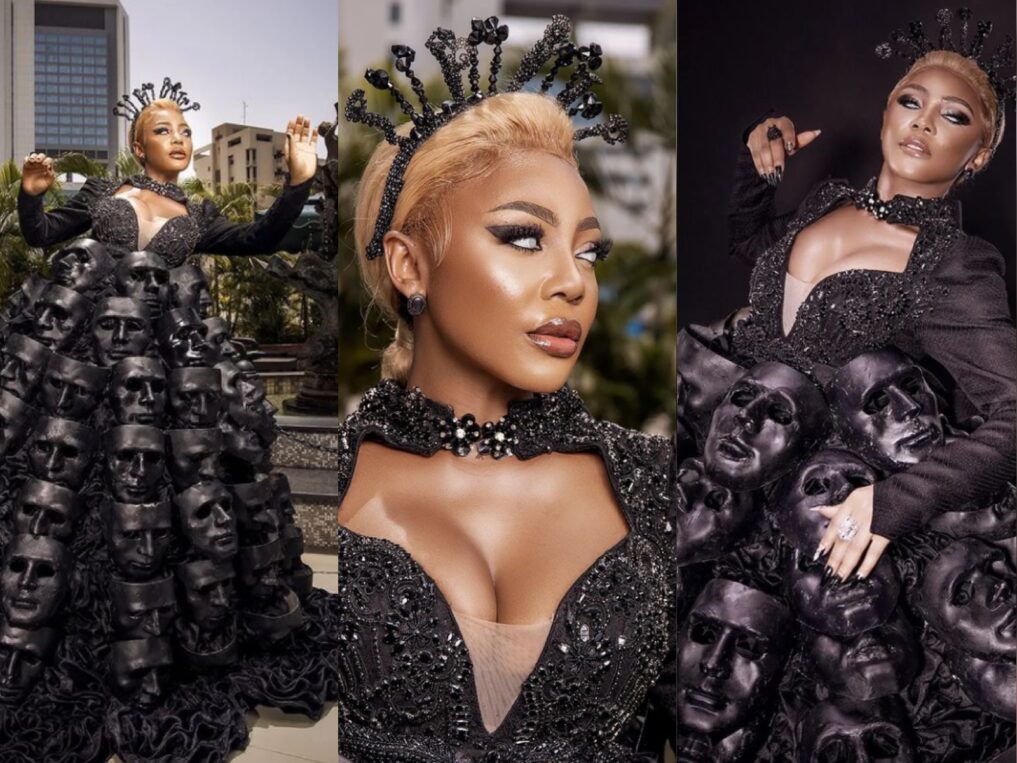 Reality Tv Star Ifu Ennada was among the celebrities to attend the eighth edition of the African Magic Viewers Choice Awards AMVCA award night. Her outfit to the event however sparked lots of reactions from social media users which trended for a few days.
Read also: Ifu Ennada Is A Pretty Red Slay Queen.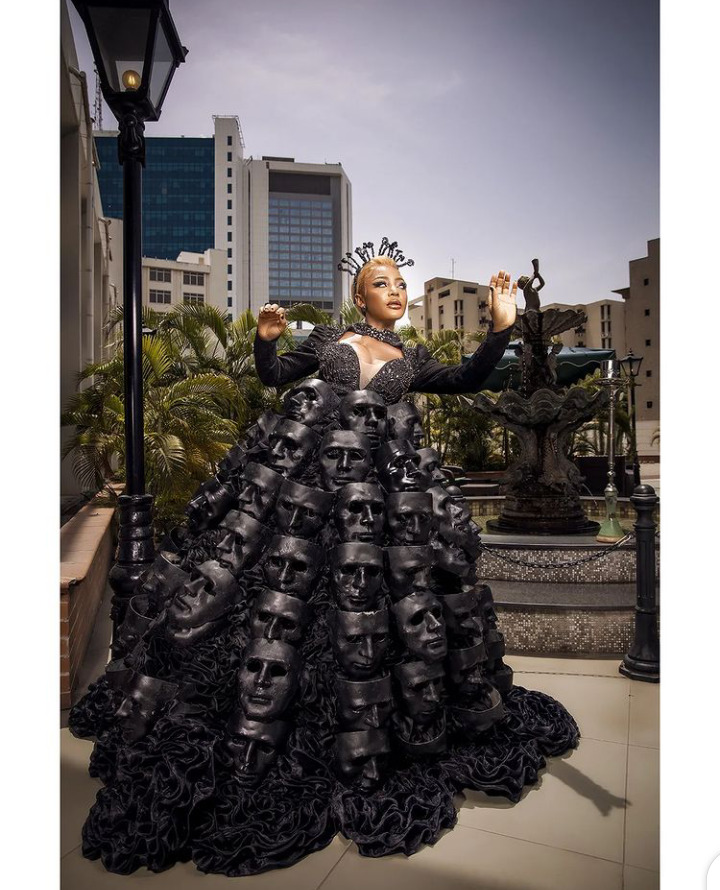 What did Iffuenada Wear to AMVCA 2022?
Ifu Ennada attended the event wearing a custom dress designed and styled by popular fashion Goddess Toyin Lawani. The dress was a black ruffle gown adorned with black human skulls. A video also went viral on social media showing how it required five men to help her wear the dress.
Her choice of outfit got some criticism from social media which later result in the worth of her dress being a viral topic of discussion.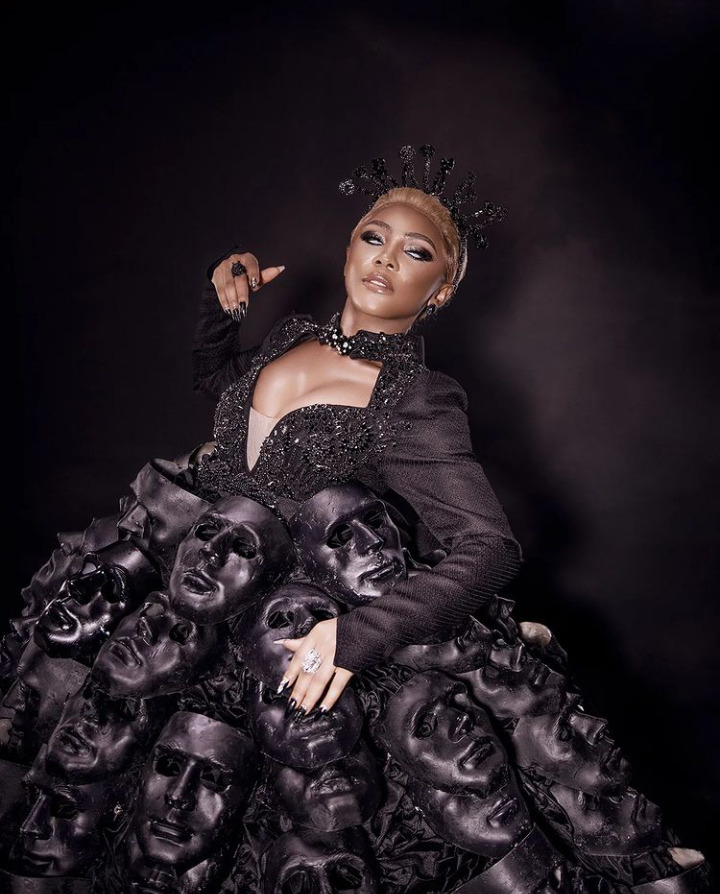 Responding to her critics, Ifuennada had revealed the cost of her entire look to the award night to be worth over $100,000. She also added that those that are too broke to afford 10% of the worth of her outfit are not qualified to criticize look claiming she brought Hollywood met Gala style to the award night.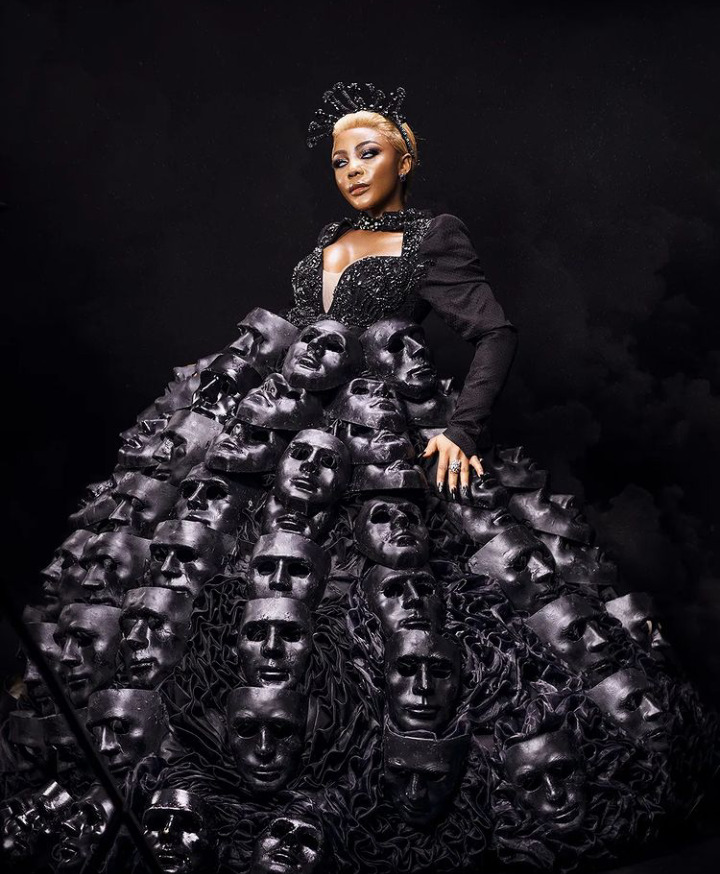 Controversies behind her dress
A lot of Nigerians didn't seem to sit well with her comment claiming the price of her outfit was overvalued.
The said dress designed by Toyin Lawani showcased creativity however some critics likened her outfit to the devil because of the style and color of her dress.
Read also: "I never said I paid $100,000 for my AMVCA dress, Nigerians are illiterates" – Ifu Ennada blows hot, makes U-turn
Ifu Ennada then again took to her social media page to address her critics. According to her, she was born again and has a whole bible app that she studies daily.
"I am a child of God, it's all fashion," she wrote.
Ifuennada however in a recent exclusive interview with Cool FM spoke about the misconception behind her dress. According to her, it was a strategy to disrupt the internet.
"I remember telling Tiannah that I want to scatter everywhere," she said.
She also revealed she meant the cost of her entire look was worth $100000 and not only the dress. She referred to her dress as Avant-Garde and spoke about how it took Months for her and her stylist to come up with it.
Photo credit: Instagram