Full name: Fatima ish Muhamad
Artistic name: Yola theme, Fatima yola theme, hajiya Laure
State of origin: Adamawa, Yola state.
Date of Birth: May 11
READ ALSO; Umar M Shareef Biography, Career, Award & Networth
Fatima Isah Muhammad is a popular actress in the Hausa film industry but is known as Fatima Tema Yola or Teema Yola. She is credited with talent and good looks, especially when dressed freshly. Fatima was born on March 11 in Yola Adamawa state, northern Nigeria. She completed elementary and high school in Yola before moving to Maiduguri, Borno state, where she majored in Arabic.
CAREER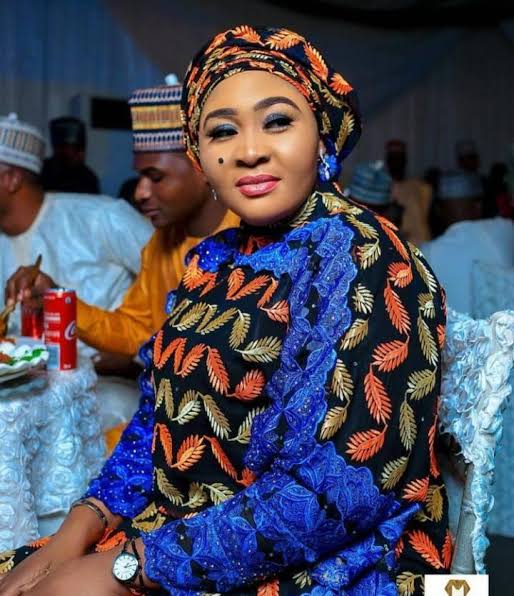 She had always aspired to be an actress since she was a child, entered the Hausa film industry, and is gradually being promoted, but now if you count the ten most popular and successful Kannywood actresses, most of them are here and she is one of them.
She joined the Hausa film industry about nine years ago, but only achieved fame when she appeared in Ali Nuhu's film titled; "Mansoor" in 2017, she insists, instantly opened many doors of opportunity for her.
READ ALSO; Bukola Awoyemi Arugba Biography, Movies, Age, Husband, Networth, Twins, Mother, Instagram & Facts
She became more famous and popular after appearing in the movie; Mansoor, her role in the film has impressed a lot of people who now decide to identify her with the character she played, she appeared as a housewife, actually as the wife of actor Baba Karami and both adopted actor Umar M Sharif who appeared in Mansoor as the main actor. She appears in the movie series 'Labarina', which makes her more famous. Labarina is a series film produced by Arewa24 and directed by Malam Aminu Saira.
NET VALUE
There was a record of Teema's net worth, but it was estimated at 20 million