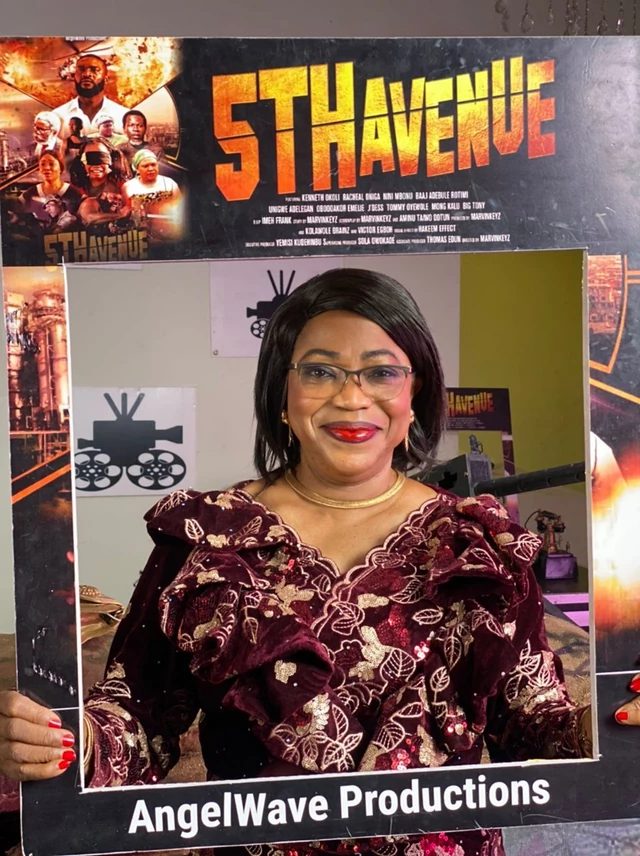 Nigerian has made history by producing one of the first ever movie to be available in 40 languages.
'5th Avenue' which was produced by AngelWave Production is an epic movie which reaches out to the heart of all who have been kidnapped or have had their loved ones kidnapped before.
Read Also: Latest Ankara Pencil Skirt Styles For Ladies
The storyline is based on a political personnel, Senator Daniel his quest to fairness and justice; and the family life of Peremo, his choices and decision to cater to his family.
When addressing AngelWave Production, the Executive Producer, Yemisi Kudehinbu noted that she aims to make vital contributions to the burgeoning movie industry and that it is very interesting that the 5th Avenue movie was launched with pre-ticket sales and has sold over 200,000 tickets in 79 countries.
Read Also: Why I Quit Movie Production- Olaiya Igwe
In response to salient issues highlighted in 5th Avenue, AngelWave Production and Qubflix have instituted a Global movement tagged 'Save the Peremos' in partnership with Reachout Foundation NGO; the Angel Helpline (+23418883434, +2348023324188) to offer counselling and support to families and individuals whose loved ones have been kidnapped; and ReachOut to Children in Inner Cities in collaboration with an NGO Innercity Missions for Children.
5th Avenue is currently available only on Qublix – a Video on Demand service and is currently subtitled in 23 Languages, counting up to 40 languages.