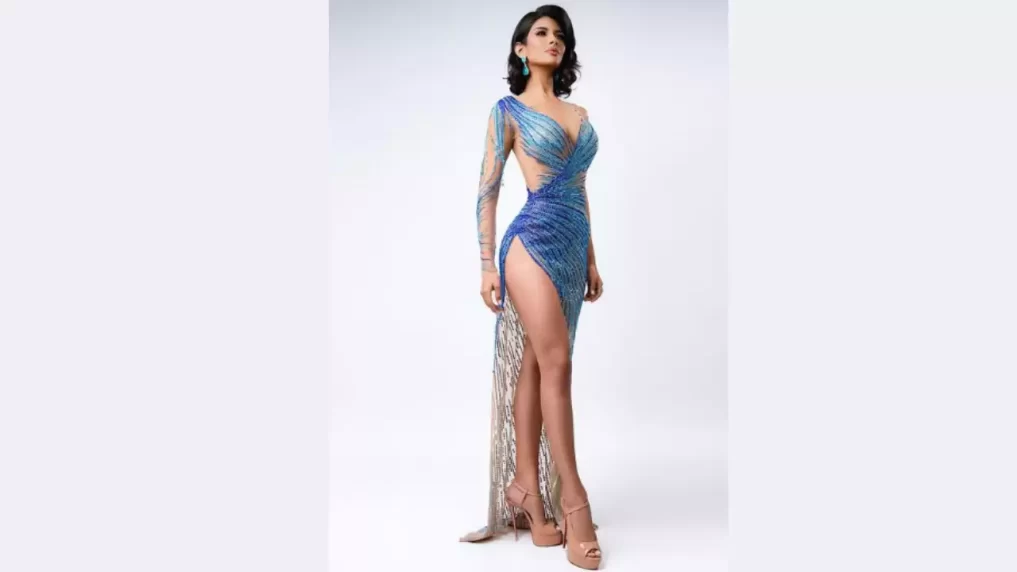 Sheynnis Palacios, the winner of the 72nd Miss Universe 2023 pageant, showcased a stunning array of outfits throughout the competition that epitomized elegance and sophistication. Styled by renowned fashion designers from around the globe, her wardrobe choices truly reflected her versatile personality and empowered aura.
Read Also: Billboard Music Awards 2023: Most Iconic Red Carpet Looks
With each outfit meticulously selected to highlight her beauty and intelligence, Sheynnis Palacios confidently redefined fashion standards throughout this prestigious event while serving as an inspiration for aspiring young women worldwide.
Here are all the amazing outfit she donned;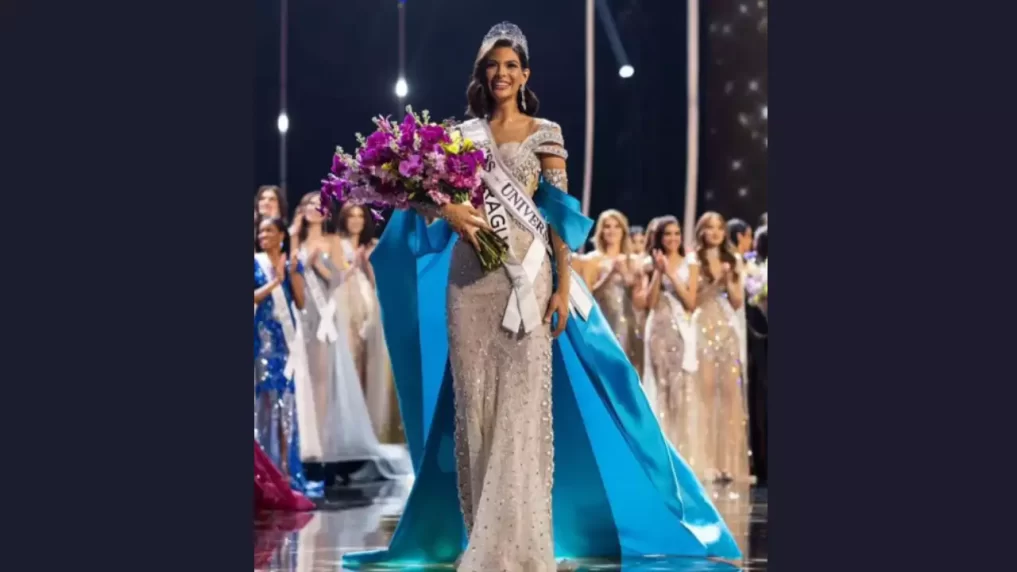 Looking radiant and glowing in blue and white, Sheynnis Palacios's gown inspired was by the flags of her country and El Salvador, where the Miss Universe 2023 competition was held. The glittery silver gown's long sleeves were studded with crystals decorating her chest, arms and torso and the ensemble was layered with a vibrant blue flowing cape.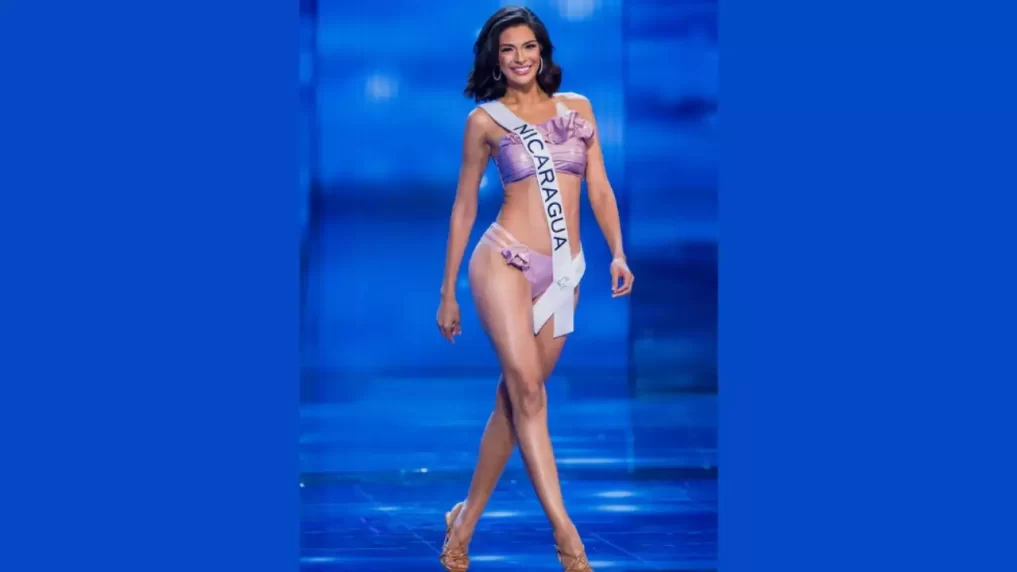 For the preliminary swimwear round, she graced the stage in a ravishing two-piece ensemble adorned with intricate beadwork and dazzling crystals, accentuating her flawless figure and innate grace.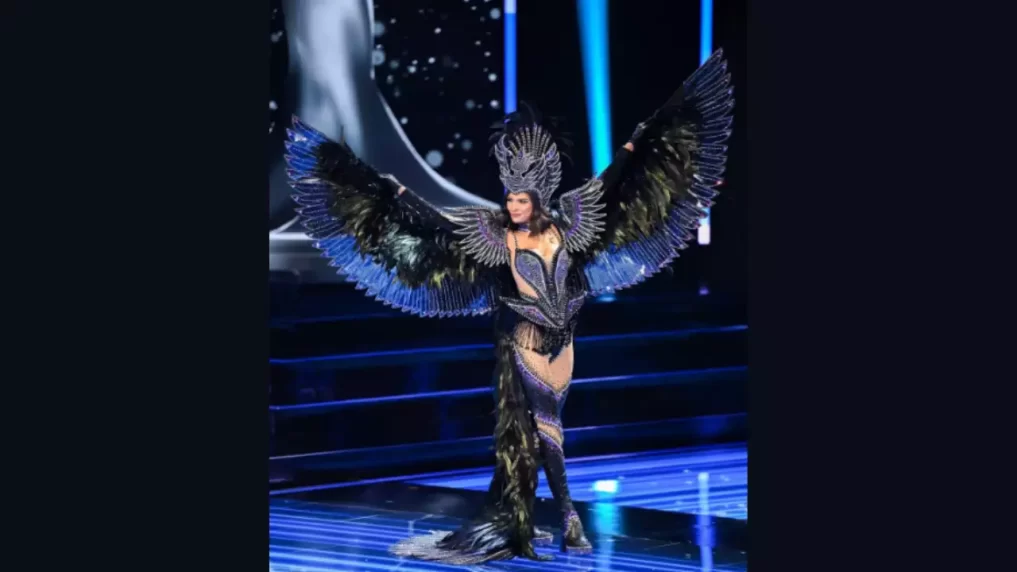 Paying another homage to her homeland, Sheynnis walked the ramp at the National Costume show on Thursday in a purple and black costume that was designed by Jorge Salazar Caliz and was inspired by the Nicaraguan grackle bird species El Zanate. The custom ensemble included voluminous wings and a matching headpiece for a dramatic effect.
The embellished body-hugging gown came with a sultry sweetheart neckline that oozed oomph and was highlighted with a sheer factor that made it look truly magnificent.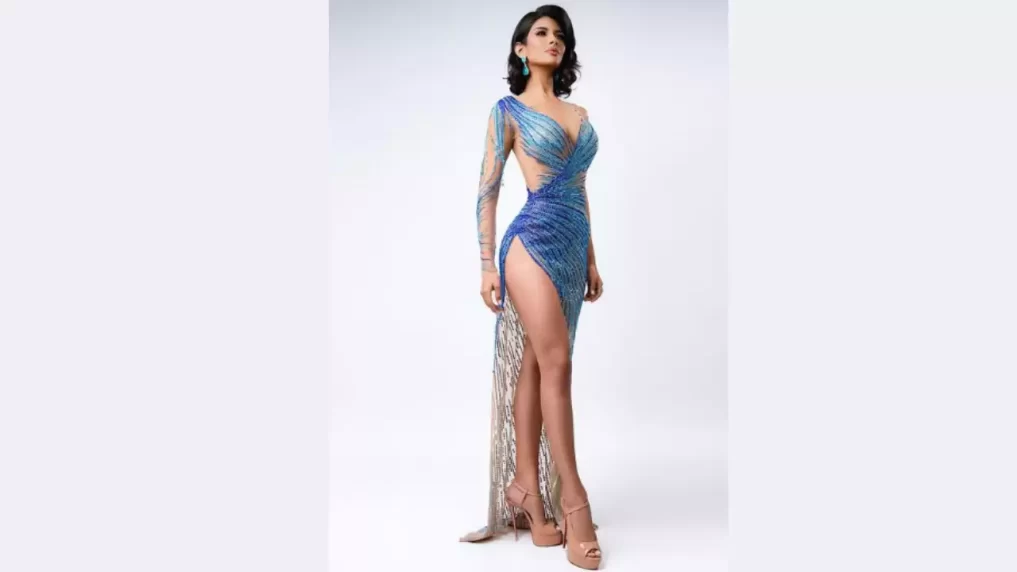 Beautiful will be an understatement for this sheer dress with high-thigh slit by the side. Matching it with a nude stiletto heels that blends well with her skin tone.
Which of this is your favorite amongst all? Feel free to let us know.