Akinola and Oluwatoyin Olatunji Daniels were first friends, then became a couple and finally became business partners. They are both Managing Partners at Eventecture – a one stop design company that specialises in building distinct and amazing stages, set, lighting, and special effects for weddings.
While it's not uncommon to see a couple who work together, Akin and Toyin share synergy in love and work that has helped to put their family business on the front burner as they churn out amazing masterpieces one event at a time.
As Vanguard Allure rounds off talking about love this month of February, Akin and Toyin sit down with Jemi Ekunkunbor to talk about how they manage to maintain a successful work-life balance.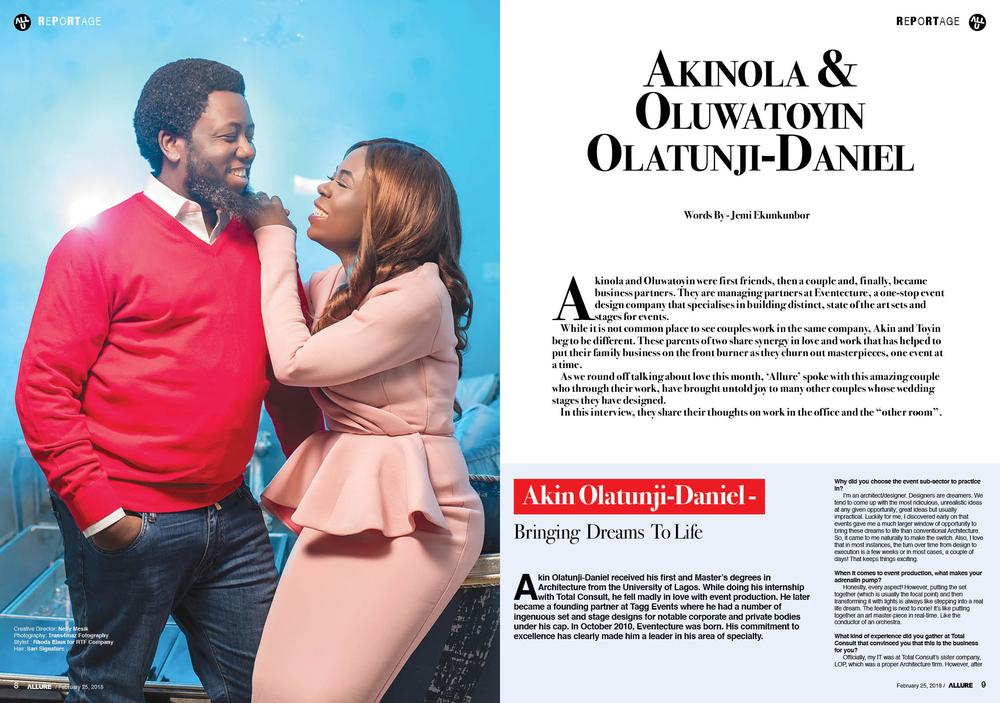 Credit
Creative Director: Nelly Mesik
Photography: Trans4maz Fotography
Stylist: Rhoda Ebun for RTF Company
Hair: Sari Signature
Makeup: Prada House
Location: Trish O Luxury Interiors.