Adekunle Gold, a well-known Nigerian singer, has stated that he wishes to leave the world empty.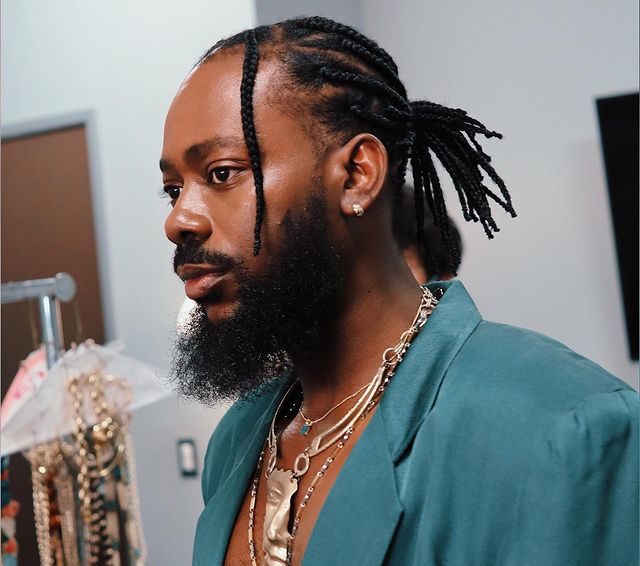 In response to a question about how he stays inspired to keep working and what he does to keep up with the talented new artists who emerge every day, the father of one said that.
The celebrated musician stated that his ultimate goal is to leave the world feeling empty while relishing the knowledge that he has given it everything.
He asserts that any artist should strive to be timeless and never stop working hard to make a difference in the world. He said this:
"The goal is to be timeless and just keep working. The goal is to leave this world empty…"
In another report, Singer, Oxlade's hit song, 'Ku Lo Sa' has cracked the top 10 on the Turntable Chart while 'Bandana' remains at number 1. spot for the 7th week.
The song "Bandana" continues to be at the top of the combined unofficial airplay chart with 71.2 million radio listeners (sixth week at No. 1 on radio), 4.05 million Nigerian streams (No. 2 on streaming), and 10.6 million TV viewers (No. 7 on TV) (No. 1 on airplay).
As the longest No. 1 song of 2022, it matches the 7-week run of "Buga (Lo Lo Lo)" by Kizz Daniel & Tekno. Asake & Fireboy DML are now tied for second place among artists with the most overall weeks at No. 1 in a year as 'Bandana' clocks in at No. 1 for a seventh week.
Most Cumulative Weeks in Calendar Year
Omah Lay – 14 weeks ('Godly' for 7 weeks, 'Forever (Remix)' for 4 weeks and 'Understand' for 3 weeks in 2021)
Asake – 11 weeks ('Bandana' for 7 weeks, 'PBUY' for 1 week, 'Terminator' for 1 week, 'Sungba (Remix)' for 1 week and 'Omo Ope' for 1 week in 2022)
Fireboy DML – 11 weeks ('Bandana' for 7 weeks and 'Peru' for 4 weeks in 2022)
Joeboy – 10 weeks ('Sip (Alcohol) for 10 weeks in 2021)
Kizz Daniel – 8 weeks ('Lie' for 7 weeks and 'Pour Me Water' for 1 week in 2021)
Davido – 7 weeks ('FOR YOU' for 7 weeks in 2021)
Teni – 7 weeks ('FOR YOU' for 7 weeks in 2021)
Kizz Daniel – 7 weeks ('Buga' for 7 weeks in 2022)
Tekno – 7 weeks ('Buga' for 7 weeks in 2022)