Actress Uche Ogbodo has revealed that getting pregnant has messed up her life in a rather beautiful way.
In an Instagram post on Sunday, the actress shared a picture of her baby bump.
She wrote:
"Me and my Baby Bump that has Messed Up My life beautifully."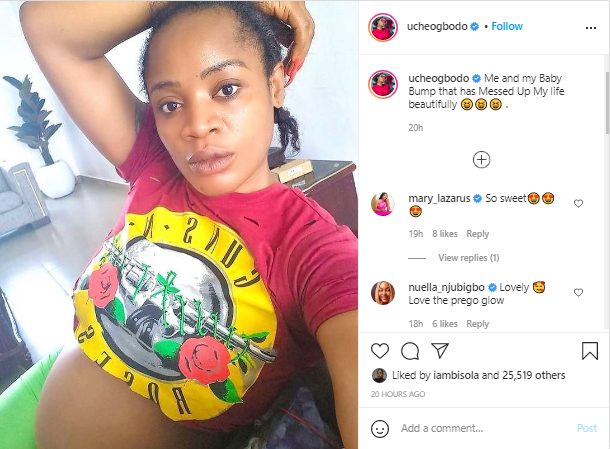 Uche recently announced her pregnancy after previously denying the claims from a blogger.
The 34-year-old actress who has a daughter from a previous relationship says she is happy having as many children as possible as a single mother.
Meanwhile, Nigerian media personality, Shade Ladipo has shocked social media users with her most recent revelation.
Shade took to her social media page, where she revealed that she does not think she wants to have children.
Speaking further, she disclosed that she is good with them and that she loves kids dearly but she does think there is absolutely no need for her body to go through that sort of "mess".
By mess, the media girl might be referring to all that comes with child-bearing; physically, emotionally, psychologically, and mentally.