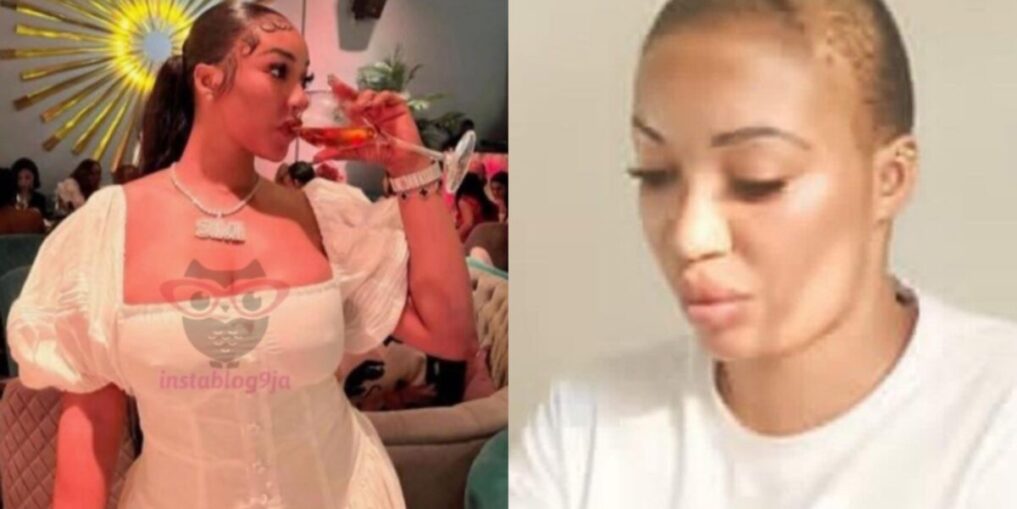 Nollywood actress and slay queen, Omoseyin Oluwadarasimi Esther, better known as Simisola Gold has been arrested by the Independent Corrupt Practices and Other Related Offences Commission, ICPC, for selling new naira notes.
Lionel Messi's Instagram account blocked due to overwhelming million messages
According to reports, Simisola Gold, with Twitter handle @SimisolaofLala, was picked up by ICPC for selling the new naira notes on social media.
Glamsquad reports that on 26th October 2022, the Governor of yhe Central Bank of Nigeria, Godwin Emefiele announced the plan to redesign the naira to control money supply and aid security agencies in tackling illicit financial flows.
Meanwhile on 23rd November 2022, the new notes – N200, N500 and N1000 were officially launched.
Subsequently, the governor of CBN announced that on 31st January 2023, the old notes would no longer be a legal tender.
Consequently, the new notes have become a scar commodity for all and sundry as Nigerians complain about the inability to get the new notes and deposit the old notes. It is worthy to note that the  stipulated time by the CBN wasn't favourable as it was forced to extend the duration to swap old notes till the 17th of February 2023.
ICPC arrest Simisola Gold 
The news of the arrest of Simisola Gold  was contained in a statement signed by ICPC's spokesperson, Azuka Ogugua in Abuja on Wednesday night, 1st  February 2023.
The statement said the arrest was as a result of intelligence received which led the ICPC operatives to seek out and promptly arrest the suspect.
According to the statement:
"Oluwadarasimi Emma, a social media 'serial entrepreneur' who deals in skincare, sales of fuel, facilitation of foreign travels through visa acquisitions, and other businesses, seized the opportunity of the scarcity of the new naira notes to openly market the new notes. It is believed she is in collusion with key elements in the financial services sector diverting the newly released notes away from banking halls and payment channels into a 'black market.'

She is currently in ICPC detention and is helping the Commission with its findings on the criminal trading of the naira and the attendant scarcity and negative economic outcomes being caused by the action. The action is in furtherance of the collaboration between CBN, ICPC and EFCC in implementing the new cashless policy and naira redesign."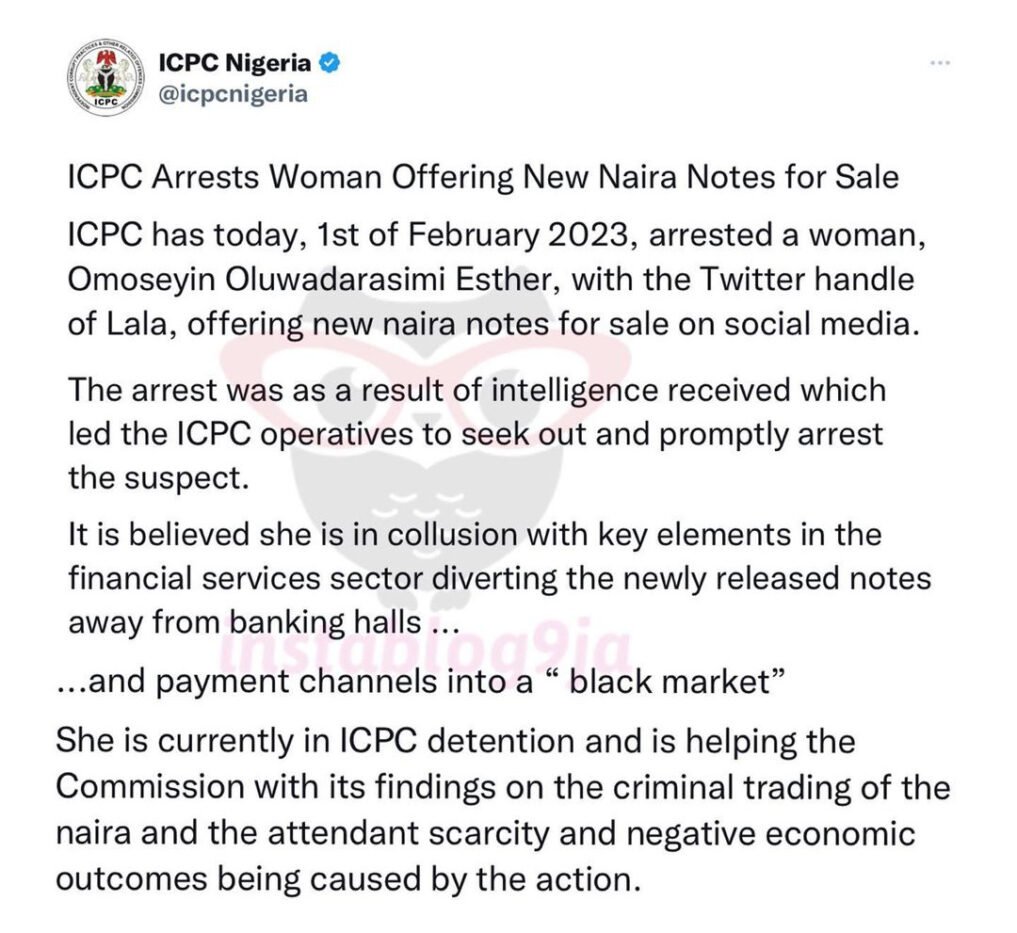 Read Also: Nephew of Michael Jackson to Portray the Icon in Upcoming King of Pop Biopic