We all have what our ideal world should look like. And, for professionals, they have what their ideal industry should be like.
 Fast rising Nollywood actress Omawunmi Dada ,who has given stellar performances in movies and drama series speaks about her style and what an ideal Nollywood should be.
What's fashion to you?
Fashion can be a tad hard to put into words but if I had to choose words, they would be "expression, imagination and fantasy". Fashion is an expression of self, feelings, mood and time. It can entail so many different aspects of everyday life. Fashion manifests itself in more than clothing; it has power to make us feel something. It can be an outlet for self-expression and empowerment.
How would you describe your personal style?
My personal style, I would say, is classy, comfort, simple and unique. I like to stand out. It shouldn't be clustered or cumbersome as I am not a huge fan of too much. I believe that sometimes, less is more as long as it is unique.
 What fashion secrets do you employ to slay?
I think it will be shoes. I love shoes. Wear a simple tank top and jeans with beautiful shoes (preferably heels) and you will look all dressed up already.
What do you think about Nigeria's fashion industry?
The fashion industry is growing amazingly. Our designers are not taking the chill pill at all! You see some Nigerian-made outfits and you can only wonder how much ingenious creativity was put in it. Although the fashion industry has not gotten to its peak yet, the growth in the last few years is extremely commendable. We can now almost stand side-by-side with international counterparts and that makes me happy!
Who's your favourite Nigerian designer? 
I have a number of designers that I particularly like for different unique reasons.  They are Lanre Da Silva, Weizdhum Franklin and Jane Michael.
What's the most memorable role you've played in your acting career?
Certain roles that I have played will always be memorable and I can't sideline them. Please permit me to talk about three of them. One is 'Moremi' – a boxing movie for which I had to train for months with some of Nigeria's boxing champions. They practically drilled the living day light out of me and that helped me to discover my inert interest in boxing.
Another is the character "Folake" in Africa Magic series "Jemeji".  I played the for one full year; it wasn't an easy experience but it was beautiful. I fell in love with Jemiji's strength, ambitions and her heart. Jemeji fans and family will say: "We all need a friend like Folake".
She is that crazy, sweet and extremely loyal friend who will stick by you and fight for you. I learnt from her every day and, in certain situations, I'd ask 'What will Folake do?"
Now that Jemeji has ended, I miss her a lot and I can only say 'Thank yout' to Victor Sanchez Aghahowa for creating the character and Africa Magic for making it happen. Folake has gotten me several nominations.
The third is Omotunde in Kunle Afolayan's movie called 'Omugwo'. I had to do a lot of home work and unusual research which made me understand the strength and value of motherhood. My experience as Omotunde is divinely memorable. I can't wait to put what I learnt into play when motherhood comes for me. Thank you to Kunle Afolayan for trusting me with that character.
What role do you hope to play someday?
I hope to play a legend in a biopic someday.
What is your ideal Nollywood?
My ideal Nollywood is one that we have more creative stories; challenging scripts that can stretch you beyond limits as an actor. It's also one where we have investors who believe in our craft. When there is good funding, film makers will go the extra mile in getting the best resources. We have many film makers who have world-class ideas but it's almost impossible to bring it to life when they are being stifled by funding. Actors will also have enough time and resources to work on becoming the character.
The need for a proper film village cannot be over-emphasized. It's more than necessary.  This will reduce all the external challenges that film makers face. Nollywood also needs a good distribution system where your movie can get to its final consumers – the people!
Lastly, my ideal Nollywood is one that is devoid of piracy. It is sad to see a film maker create something great and there is almost nothing to show for it. The case of monkey dey work, baboon dey chop has to be curbed. My ideal Nollywood is one where the Federal Government supports and makes policies that favour the industry.
What's your beauty secret?
I think it's my smile. My smile makes my world go round… Lol.
What beauty routine do you have?
First, I do not ever sleep with make-up on. No matter how tired I am or how late I shoot into the night, I will definitely take my make-up off and use a face wash. I exfoliate and use a face cleanser and a good face moisturiser. I try to drink lots of water. It helps the skin in many ways. Also no matter what, I do not ever pick or touch my face. It's wrong (to do so).
How would you describe your eating habit?
Honestly, I don't have an eating habit because our job as actors makes eating inconsistent. However, I like to drink water first thing in the morning and I make breakfast the most important meal of the day.
Do you exercise?
I exercise in my own way. Not a lot of time to hit the gym so I make sure I do a bit of exercise, first thing in the morning. Skipping, sit ups, planks and squats. When I have the time I hit the gym, swim and get involved in boxing.
How do you relax?
I sleep… When I'm in the middle of a production, I really do not get a lot of it. So, when I'm not on set, I try to make up for lost hours by sleeping. Then, I watch movies a lot and dance salsa which is always the high point of my week.
What's your ideal vacation spot?
An ideal vacation spot in Africa for me is Seychelles.  In the world, it will be Greece.
What are you passionate about in life?
I am passionate about my craft, family and God.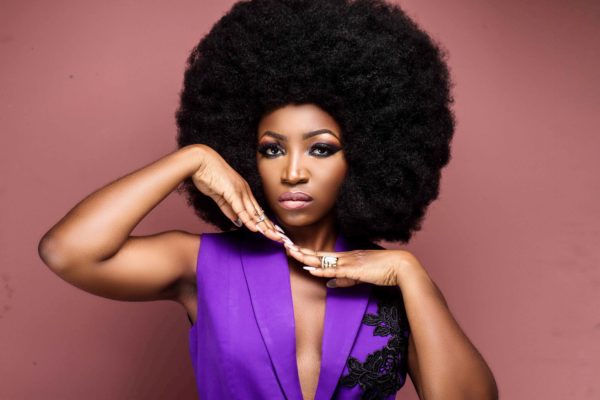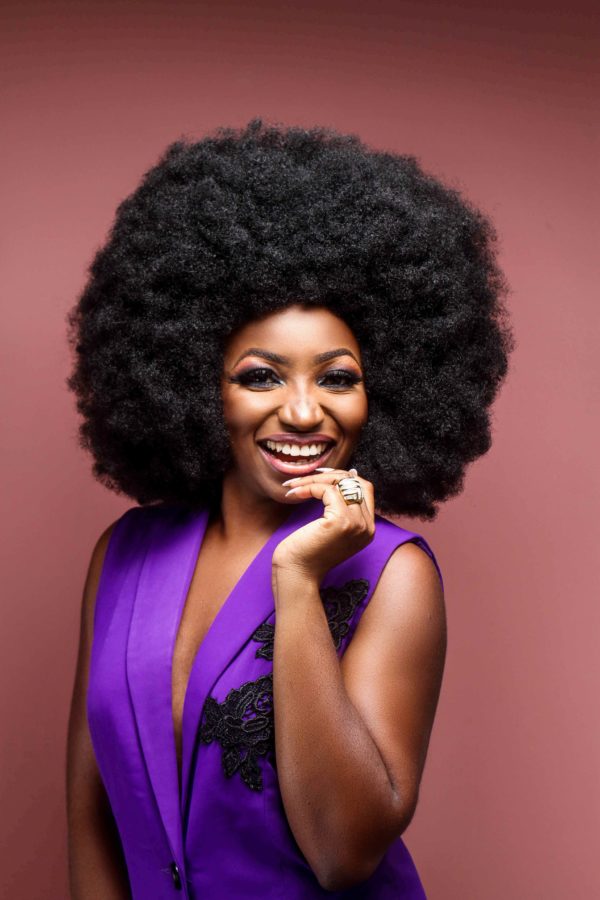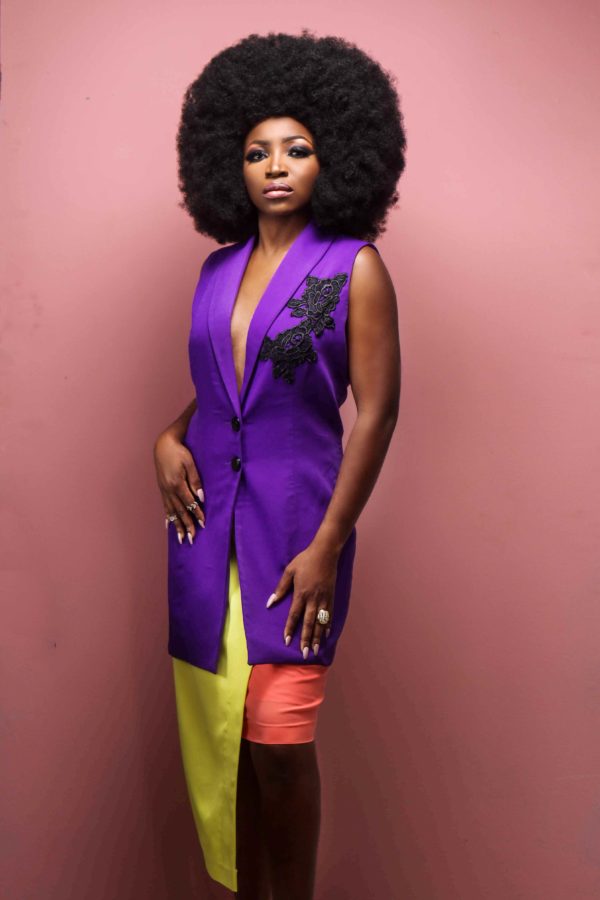 Interview was conducted by Linda Orajekwe, and first published in VanguardAllure.