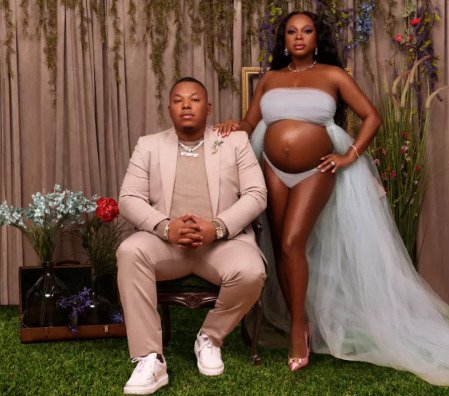 Naturi Naughton, an actress, and her husband Two Lewis are expecting their first child together, glamsquad reports.
READ ALSO: 'How I made so much money as runs girl using Kayamata to attract Senators' – BBTitans Housemate, Nana spills
The 37-year-old Queen star, who already has a 5-year-old daughter Zuri, tells PEOPLE she is thrilled for her family.
According to the actress: "I can't wait to see this baby's adorable little face and how it will be the perfect blend of my husband and me. My daughter is especially excited to have a younger sibling, so I'm looking forward to sharing this joy with the rest of the family."
Naughton says she was "so grateful" to learn her family was growing, adding that she was "still on a high" from the couple's romantic April wedding at Atlanta's St. Regis Buckhead.
"When I found out, I was in the middle of filming a movie and still on a high from my wedding, so it seemed like the ideal way to begin a new chapter with my husband! I wrapped my two pregnancy tests in pretty tissue paper and placed them in a cute little gift bag, telling him it was a late birthday present for him "Naughton elucidates. It was a very special moment.
The family is preparing for the arrival of their new baby by "reading a lot," using baby apps, and hiring a doula.
"There's so much more to learn this time!" exclaims the actress.
"We are looking forward to bonding in new ways and putting our wedding vows into action on this journey to parenthood! This is Two's first child, so he's especially thrilled to be creating another human being "Naughton agrees. "Even with the many challenges that pregnancy can bring, we want to push ourselves to be the best partners and parents we can be!"