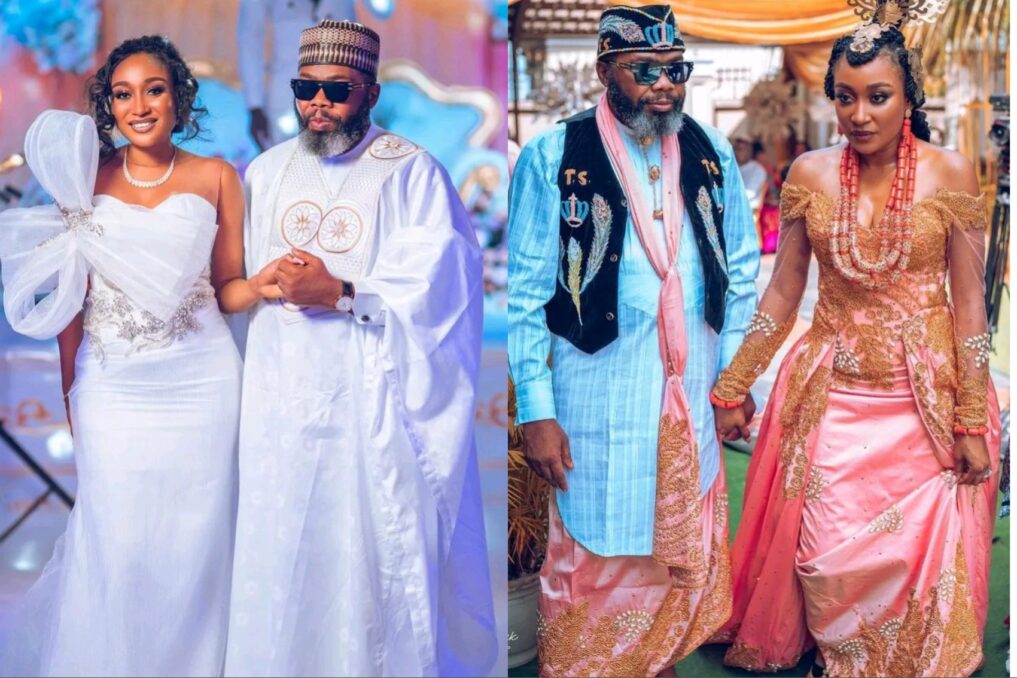 Nollywood actress Mbong Grace has officially tied the knot eight years after her separation from filmmaker, Jeta Amata.
The beautiful mother of one who is also an entrepreneur and passionate advocate for women and children took to her Instagram page which has been off and on to share the good news and also pictures from her wedding ceremony.
In her caption, she expressed how excited she is to have found love again and in a better place.
She wrote:
"Surprise! I'm married! Everything I have EVER dreamt of, God has done. Wow…such a bold statement and dare I say that my life is truly complete!

"Being drenched in so much love, and surrounded by my closest pals as I celebrated my nuptials this past weekend felt so incredible. God has blessed me with the best of everything.

"My husband, family, friends, those who couldn't make it but still sent their love, vendors who worked tirelessly to make my day soooo special and of course everyone who made huge sacrifices to witness this day, I'm super grateful!Thankyou! Thankyou!! Thankyou!!!"
Mbong's announcement comes a month after her ex-husband Jeta Amata raised alarm concerning her alleged sudden disappearance.
Amata claimed his ex-wife Mbong went incommunicado and unreachable for over a year while himself and their daughter are left worried sick over her.
In an Instagram post, Jeta called for help, saying Mbong has not been in contact with their daughter.
He wrote:
"Can someone please just ask why Mbong has been gone from social media all year? No one seems to know anything, and it's affecting my daughter that no one would tell us," he wrote. "She wants to see her mother. If she's not too well, Veno wants to go and be by her side and we need to know to stop worrying."
Jeta and Mbong got married in 2008, welcomed a daughter, Veno however the went their separate ways in 2013 and officially got divorced by 2014.
However, the ex-couple remained within reach since they went separate ways and have also worked on a movie together.