Ini Edo, a Nollywood actress and mother-of-one, has responded to criticism over her decision to conceive a child through surrogacy.
She denied that the man whose sperm was used to create her daughter was a random person.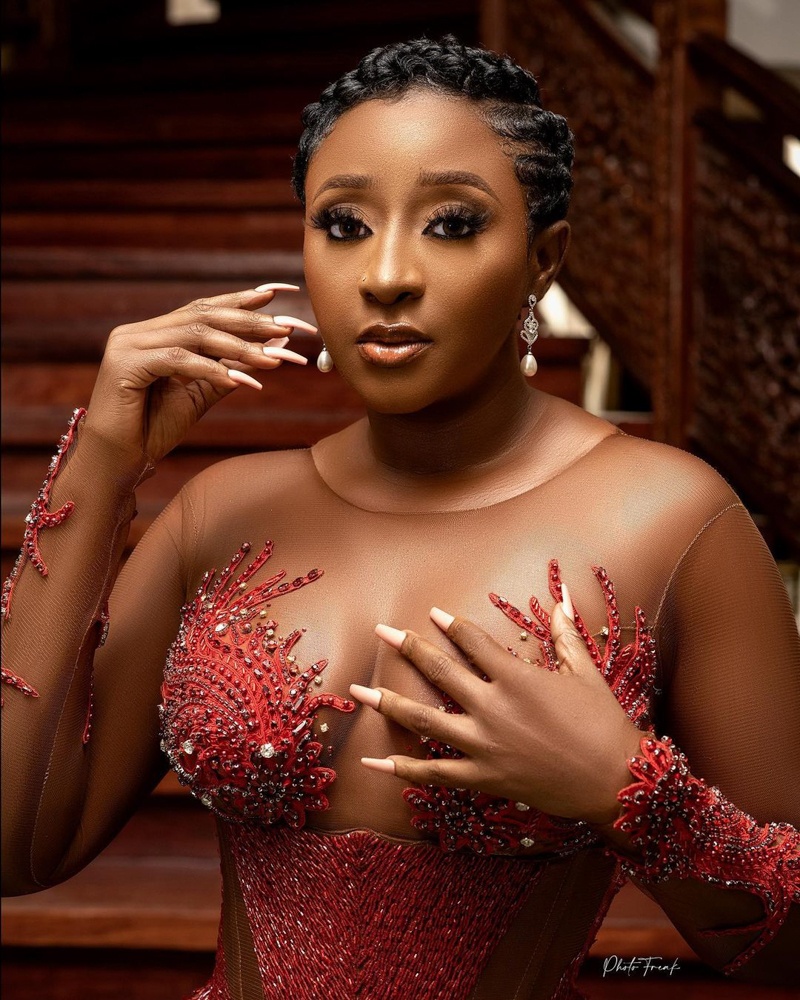 On Tuesday, December 7, 2021, the actor revealed this in a now-deleted Instagram Stories post.
Ini Edo said; "My daughter's donor isn't just a random person. Don't make him any more than a donor. Now y'all can focus on what's really important in the country and leave us the hell alone".
SEE SCREENSHOT BELOW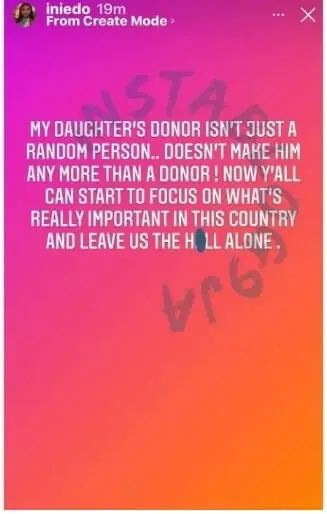 The actress's remark might be linked to a recent viral post by Waterz Yidana, a Ghanaian writer who accused her of ruining her daughter's life by using a random person's sperm.