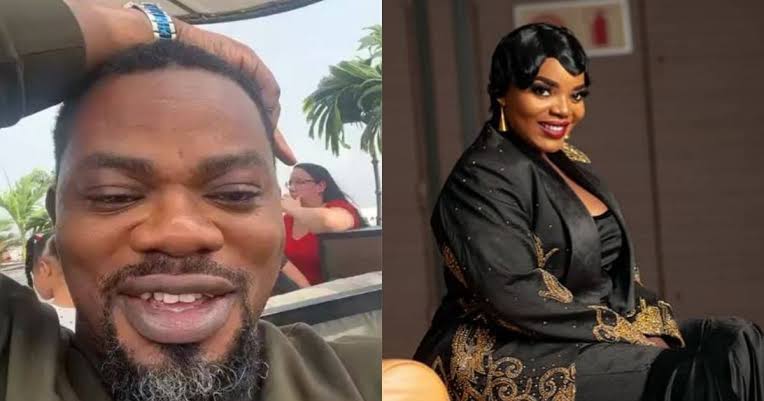 Nollywood actress, Empress Njamah has recovered her Instagram account from her enstranged finance, George Wade.
Glamsquad recalls that in December 2022, Empress lost access to her social media pages following series of blackmail from George Wade. Read here
In a new development, Empress revealed via her Instagram page  that she has gotten control of her account.
Despite her George Wade causing significant harm, she was thankful to have regained control of her account. The overjoyed performer expressed her joy at getting her pages back and thanked all her friends, family, and others who supported her.
Empress also apologised to her fans and lovers who got scammed by her blackmailer, who pretended that he was in charge of the actress's hospital bills while she was hospitalized.
"I did a video on my business page @realhouseofempress to warn people about this dangerous blackmailer, who took my 3 phones and was scamming people pretending to be me. Asking for money which a lot of people sent, police traced the account n found out it was a POS lady he was using. So no trace (criminal). Am so sorry guys, I know you guys sent money out of LOVE. Pls next time try to speak to the person, he said I was in the hospital..yes I was hospitalized but never asked for money.

Happy new year everyone and happy new month. Am so happy to have gotten my personal Instagram page back from the blackmailer (even though he did a lot of damage already). Thanks to the amazing I.T and the crew. I want to take this opportunity to thank my family, friends, well wishers for standing by me through this perilous time of my life. God bless you all for the genuine love you all showed me. Can never take it for granted".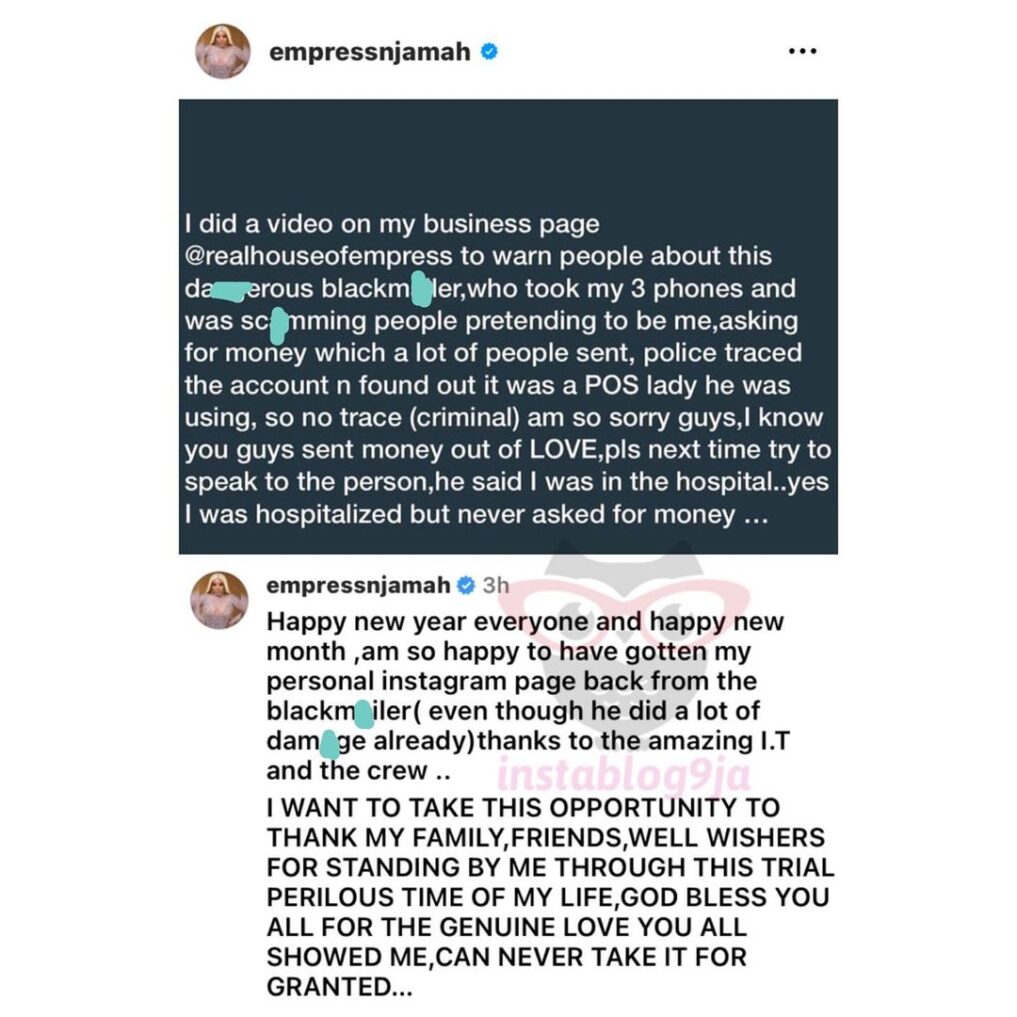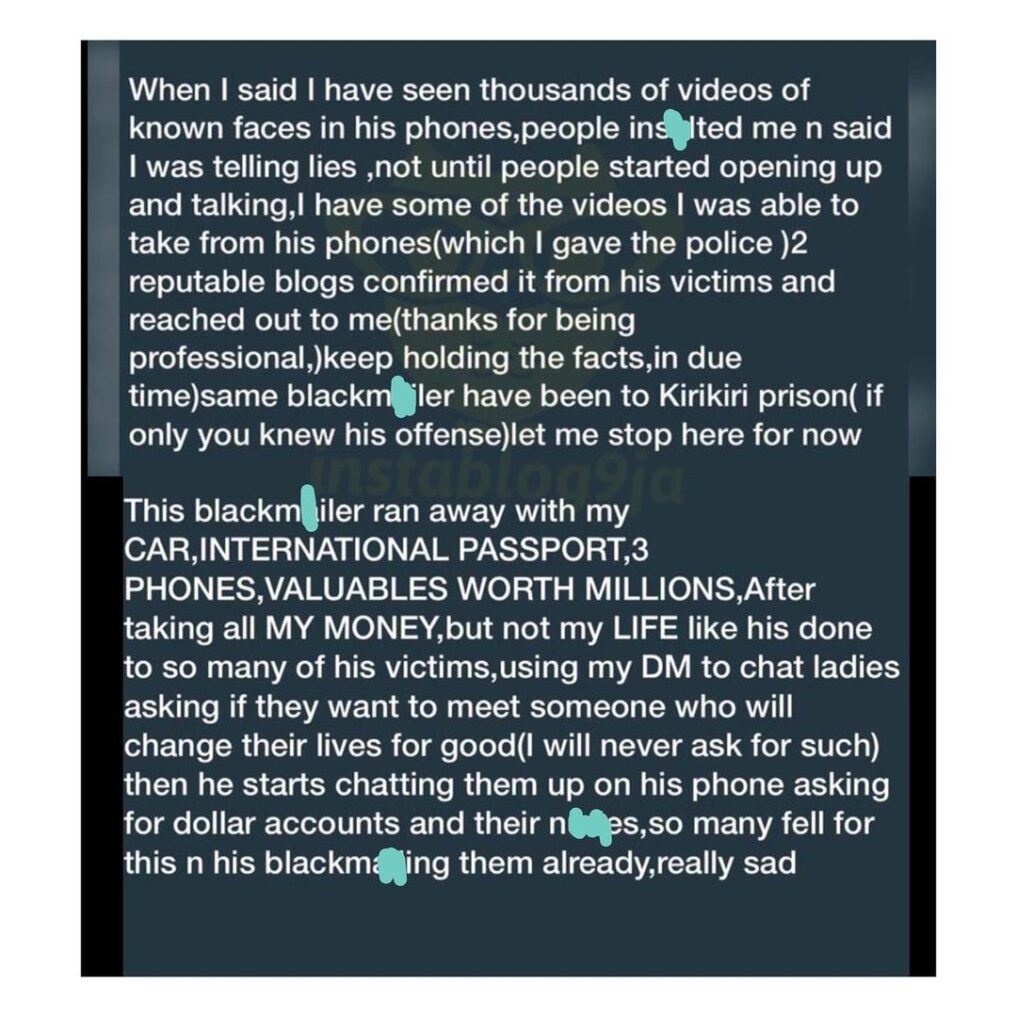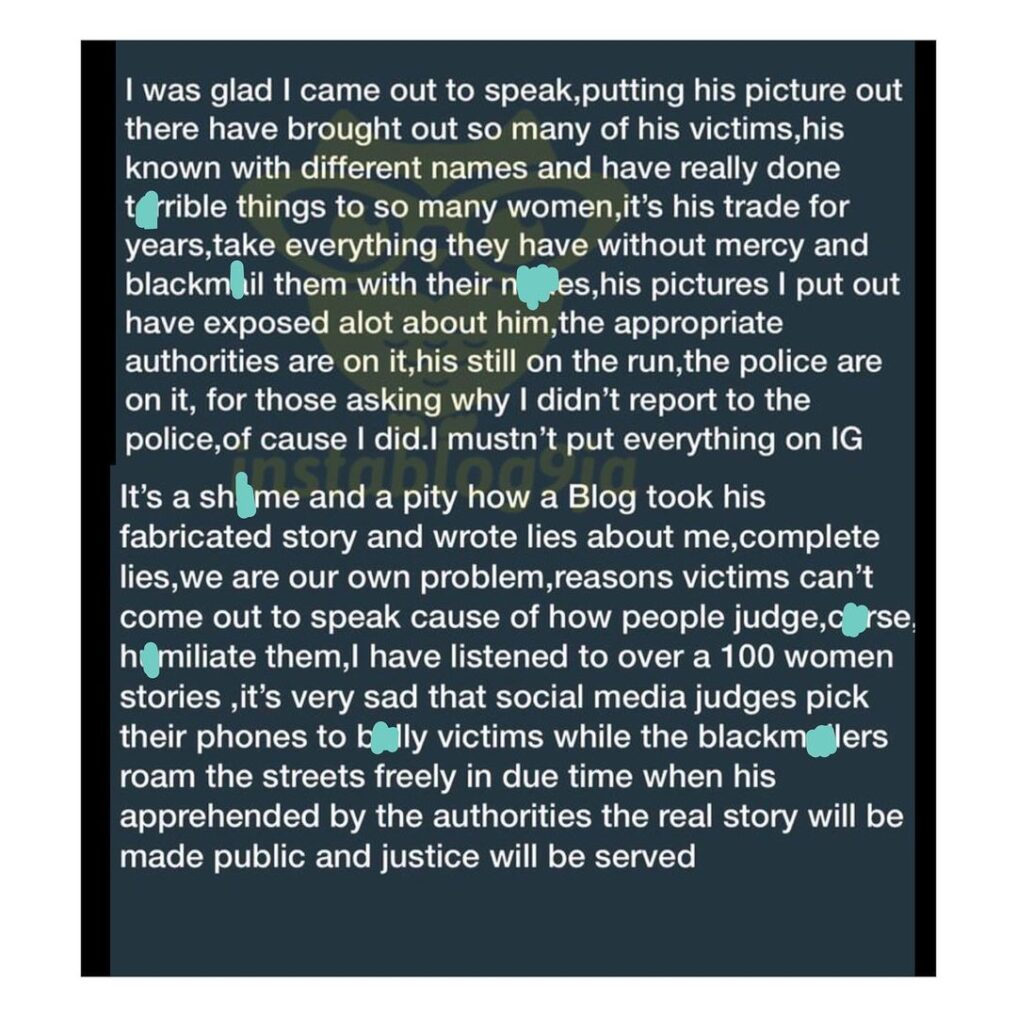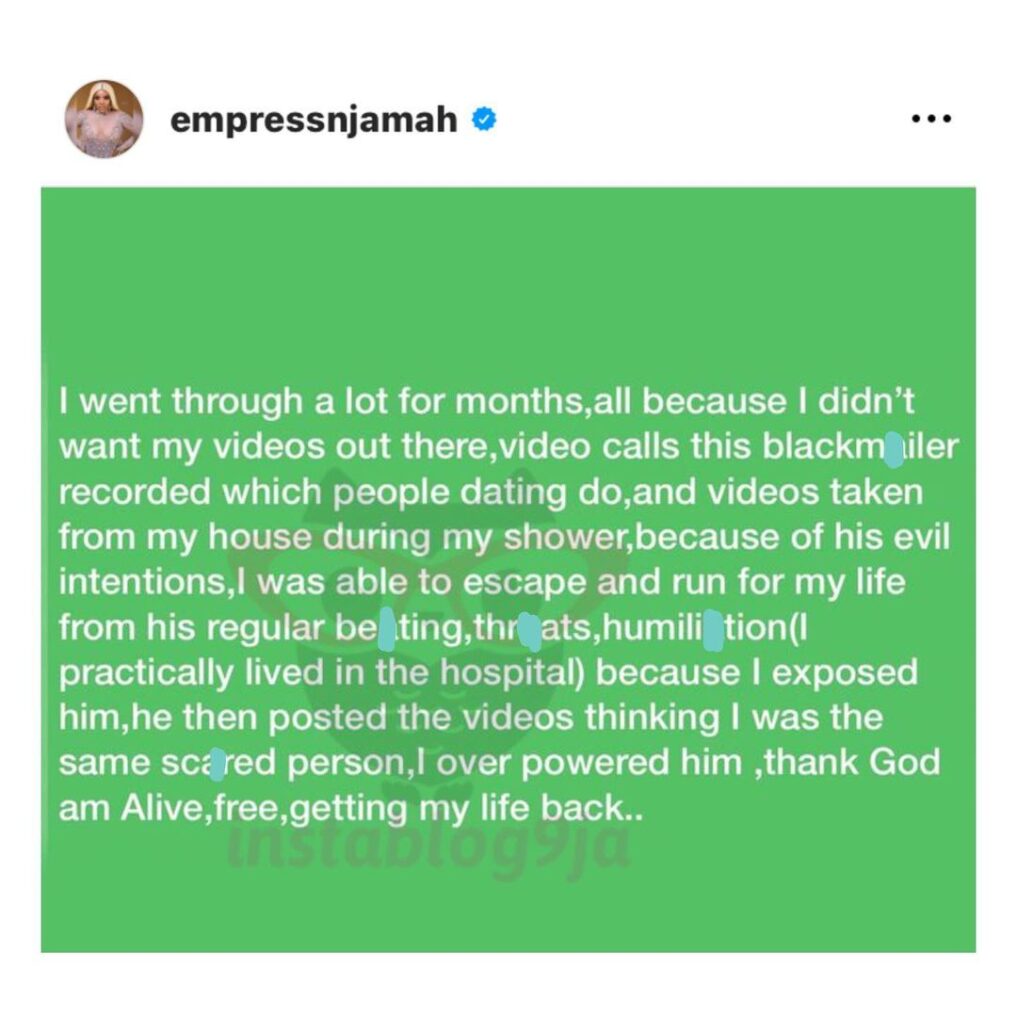 Read Also: "When I was younger, I was an ugly duckling"– Beverly Naya says