Damilola Adegbite, a Nollywood actress, has spoken up after years of silence about her failed marriage to her colleague, Chris Attoh.
Remember that Damilola Adegbite and her ex-husband started dating after working on a movie together and married in February 2015, only to divorce two years later.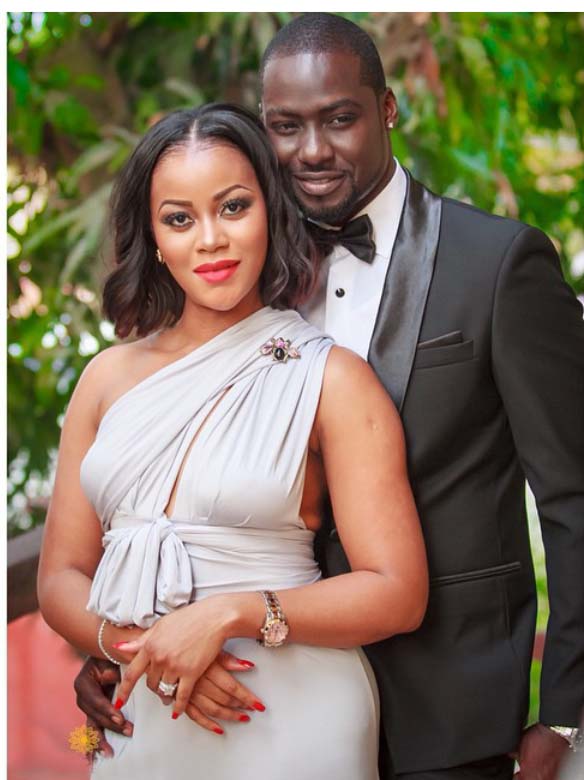 The actress detailed the events that led to the divorce in a recent interview with media personality Chude Jideonwo.
"It didn't work. I learnt a massive lesson from that experience and it is that love is not enough. When you meet somebody and you want to spend the rest of your life with them, love is just one of the qualities that you need, but it's not everything."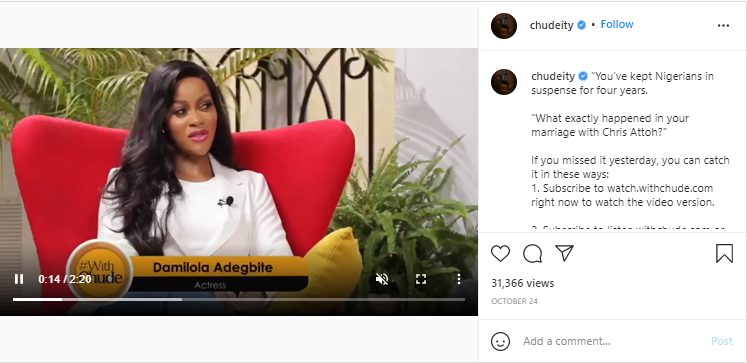 She went on to explain how the popular marriage mentality differs from hers and how it doesn't work for her.
A failing marriage, she claims, is not the tragedy that many portray it to be. God does not preside over every marriage. She reflected on how she had struggled and prayed hard all the way until the end of the marriage, knowing that she had done her best.